Be inspired by the gamut of community college courses, from the arts to technical training. This section will cover everything from remedial classes to continuing education. Community colleges offer courses for youth and teens, individuals looking for a new hobby or skill, or those behind bars looking for a second chance.
View the most popular articles in Courses in College: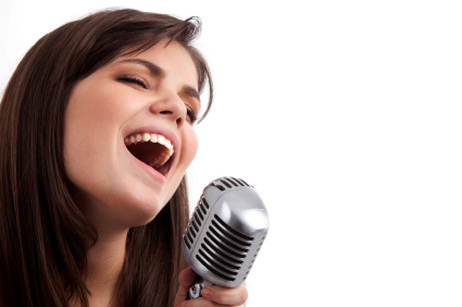 Those with the gift of song can take their singing to the next level with classes at community college. Learn about the courses offered at community college that can help prepare you for a singing career.
Is your voice an instrument? Whether you are interested in singing professionally or for pleasure, your local community college may be the perfect venue for fine tuning your vocal skills.
While many community colleges provide students with music classes, some campuses have added depth to their curriculum by offering classes that specifically focus on the art of singing. Consider adding a singing course as an
elective
or even declaring singing as your major, which could help you ultimately earn an
associate's degree
of applied arts or sciences.
Pursuing a Choral Career in Community College
Certain community college campuses are conducive to helping you pursue a lifelong career in singing. For example,
Edmunds Community College
, located in Lynwood, Washington provides musical opportunities that can prepare you for a career in song. In addition to classes focusing on the foundations of music theory and instrumental performances, the vocally-inclined can further fine tune their singing skills by enrolling in one of three voice courses.
The first singing course at ECC is designed to guide students through the intermediate concepts of singing and voice control. Focus areas include, "breath control, tone quality, diction, range, and stage deportment." Upon completing this first course, students can move to the second voice class, wherein students learn to continually perfect their singing skills through both individualized and group instruction.
As students continue to advance their skills, interested individuals can explore various mediums of music and singing, as offered in ECC's "Soundsation" class. In "Soundsation," students engage in an advanced and focused study of various elements of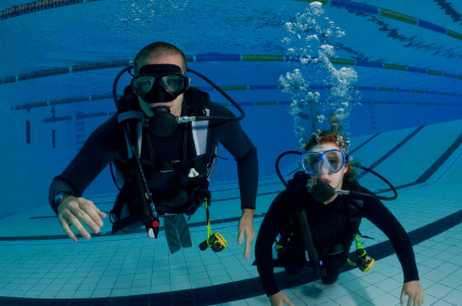 Learn about how students and community members can earn their scuba certification through quality community college courses.
Are you interested in a new hobby that will open the mysteries of the sea? Are you hoping to enrich your college experience with a unique and entertaining course? Whether you're interested in learning to scuba dive for recreational or educational reasons, community colleges across the country are qualified to provide students with the necessary skills, training, and practice to become a certified diver. These courses are generally open for both registered students, as well as adult community members pursuing
continuing education
.
Indeed, scuba diving courses can be a fun and engaging opportunity to explore new underwater worlds!

How to Get Certified to Scuba Dive

Scuba divers must first obtain a certification card to prove their completion of a reputable training course. The most common certification agencies are PADI, NAUI, YMCA, SSI, as well as other local institutions. Oftentimes, community college campuses provide certification courses through one of these leading agencies.
When enrolling in a scuba training class, the most common certification venue is known as an "open water" scuba class. Once you complete this type of primary scuba course, you will need to pass all the tests and required dives before receiving official certification. Upon earning a certification card, a scuba diver never needs to re-enroll for training, but once this step is completed, you can maintain your certification status for life!
Most scuba courses require that all participants ensure they are in healthy physical shape. Participants should be able to swim at least 200 yards and float or tread water for at least 10 minutes
Community college workshops and credit courses are improving marriages across the country. Learn about how you can take advantage of these great resources at your local community college.
Could being married help you earn
better grades
in college? Interestingly, studies have found that students who are married generally report higher grades and grade point averages.
According to the
Research in Higher Education Journal
, a study of college students "confirms earlier work regarding the positive influence of marriage on the scholastic achievement of community college students." The study also found that married students tended to excel most significantly in programs such as
Business Administration
, Executive Secretarial, and
Nursing Education
.
While the causation relationship between marriage and good grades still remains unclear, community colleges are not wasting any time in helping their students benefit from the positive correlation! Many college campuses offer marital workshops and classes that help improve relationships, while other courses delve into the sociological underpinnings of marriage in our society.
Community Colleges Workshops that Foster Stronger Marriages
Through workshops and lectures, many community colleges specifically cater to students who are currently or planning to be married. For example, at
Arapahoe Community College
in Littleton, Colorado, couples can take a variety of non-credit workshops, such as "Before You Say 'I do' Marriage Education for Engaged Couples, "Four Hours to a Happier Relationship," "Is Anyone Listening to Me? Solving Communication Problems in Relationships," and "Preparing for Your Empty Nest Marriage: Now That the Kids are Leaving." Through these workshops, students learn about how to strengthen their relationships – and potentially even their grades in school!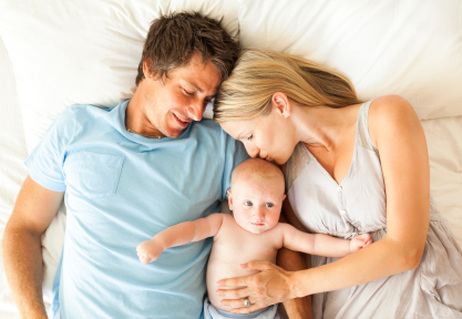 Your local community college is an excellent resource for free parenting classes. Take advantage of the learning opportunities and give your baby the best start in life.
Although most parents wish for manuals, young infants and children simply do not come with instruction manuals. Fortunately,
community colleges
across the country offer excellent parenting classes to help parents stimulate a child's development and behavioral growth.
As all child development experts will support, the role of a parent in a child's earliest and most formative years is absolutely imperative; pro-actively seeking the best philosophies and strategies for optimal child rearing can help both parents and children experience greater feelings of satisfaction and care.

To find out how your local community college parenting classes can help you and your family, consider some of the most popular and widely available opportunities at campuses nationwide.
As the
San Diego News Network
reports,
Mt. San Jacinto Community College
has gained a great deal of positive attention for its innovative parenting classes. Through cooperating Mt. San Jacinto-area campuses, participants enjoy completely free classes and resources for improved parent-child relationships and child development. Throughout the six week course, participants will engage in sessions focusing on issues such as "From Power Struggles to Encouragement," "Challenges in Discipline," as well as other topics of exploration.
Led by parenting expert and author, Sandi Schwartz provides parents with information based on her research and four decades of experience. Schwartz believes that actively seeking solutions to parent-child issues early in the relationship is imperative, as effectively communicating and bonding with one's child within the first five years of life
Learn about how budgetary constraints are prompting community colleges to only offer four-day school weeks.
While some community colleges are
cutting costs
by boosting
tuition rates
or reducing instructor positions, other campuses have found an alternative approach. In lieu of sacrificing community college resources, some schools are implementing
summer programs
that are only four days long.
Leaders of these programs assert that by closing the school one day early each week, the school will be able to save on common costs, such as electricity, water, air conditioning, security, and additional day-to-day expenses.
This new approach, however, is not taking effect without ruffling a few feathers. Opponents to this plan argue that both students and faculty will be overwhelmed with longer work hours that are crammed into a shorter time period. While leaders have not yet found the perfect solution, many community college students are awaiting the reports and results of these proposed schedule changes.
The Four Day School Week
Community colleges have been inspired by how the corporate world has minimized their expenses in the face of a recession. To strengthen their bottom lines, many companies have offered their employees with the option to work from home or work four days instead of the standard five. By allowing employees to complete their work in just four days, companies have discovered that their facility costs have dropped, while employees have also benefitted from saving money on fuel. This approach, however, does not leave all participants with a happy smile.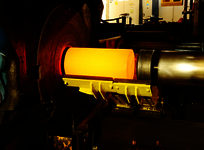 May 20, 2017
Corrosion technology is one of the hottest new industries community colleges are training for. Currently, only a handful of schools offer a program, but the field is open for new graduates.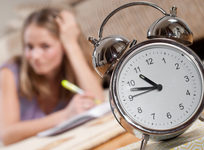 May 20, 2017
A recent report revealed that many California community college students take twice as long to get an associate's degree as is normally required. While community college is less expensive than attending a four-year institution, students who drag out their degree programs lose much of that savings in additional tuition, fees, textbooks, and lost wages. In this article, we examine the reasons why some students take so long to graduate.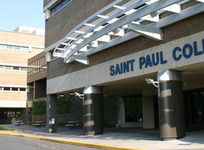 May 20, 2017
We take a look at the latest annual college rankings from Washington Monthly, which provide a list of the top community colleges in the country as well as four-year schools.