Community college is not just for adults. Learn about all the programs available to children and teens too. From aiding high school dropouts to ramped up summer school programs, community colleges work hard to encourage the pursuit of higher education to students of all ages.
View the most popular articles in Kids and Teens: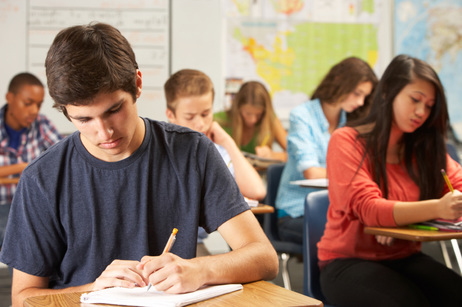 High school students across the nation are enrolling in college credit classes and finding that graduating from college before even graduating from high school is a very real possibility.
Community college campuses have historically had a reputation for having many older students who have returned to college after raising a family, serving in the military, or working for many years. While the
average age
of a community college student is still 29, there are many younger faces beginning to walk the halls of community colleges. In fact, from 2002 to 2011, the number of high school students enrolled in college courses
increased by 67 percent
, to 1.3 million students.
High School Partnerships Fuel Enrollment
This shift towards a younger student population is largely the result of partnerships with local high schools. Kids as young as 13 and 14 years of age are enrolling in college courses and earning what's known as dual credit – courses that count toward both high school and college graduation requirements. General education courses such as English, math and science are far and away the most popular courses taken by high school-aged students. But others take advantage of non-core course offerings such as humanities, fine arts, and physical education, as well. The result is that students are graduating with an associate's degree before they even graduate from high school.
Baltimore County's Diploma to Degree Program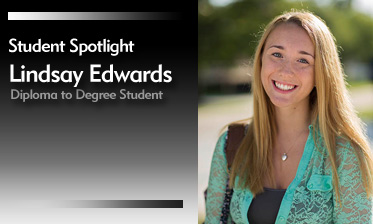 In Baltimore County, Maryland, students who demonstrate exceptional academic skills can enroll in the
Diploma to Degree Program
. The program represents a partnership between several local public high schools and the Community College of Baltimore County (CCBC). The program provides free tuition for
Can pre-teens enroll in community college? A 12-year-old in Florida recently went to court when the local community college wouldn't allow her to dual-enroll because she was too young. In California, a child prodigy is about to graduate from UCLA after starting at community college at the age of eight.
According to the
American Association of Community Colleges
, the average age for a student at a two-year institution is 29. But what about those who fall well outside of that average? While most would agree that you are never too old to learn something new, some youngsters trying to move up the academic ladder have faced major hurdles. Others have persevered, proving that higher learning is advantageous for students of all ages.
12-Year-Old Denied College Access in Florida
Issues regarding
young students
have plagued colleges for some time, but one recent report that made national headlines was that of Anastasia Megan of Center Hill, Florida. At the age of 12, Anastasia, or "Annie" as she is called by friends and family, was more than ready for the academic rigors of college. She had completed most of her secondary work through homeschooling and had aced three college placement tests when she applied for enrollment at
Lake-Sumter Community College
.
The college, however, didn't see things quite that way. According to a report at the
Orlando Sentinel
, instead of the school readily admitting the young woman, they set up multiple roadblocks to keep her off the college campus. First, the college voiced concern about Megan's social maturity and then worried about her physical safety on a campus filled with older students. Next, the school required one of Megan's parents to attend class with her and then decided a parent wouldn't be allowed into the classroom.
Complaint filed with Department of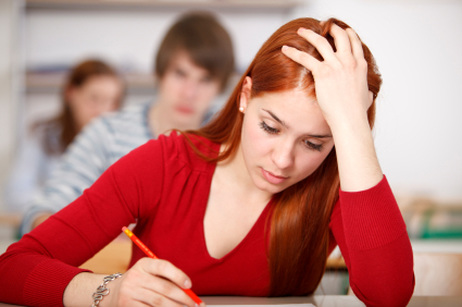 Are you ready for community college? If your answer is no, then you are not alone. Learn about the second annual Pearson Foundation Community College survey that shows many high school graduates do not feel prepared for college-level work.
Despite the fact that community colleges are seeing
higher levels of enrollment
than ever before, not all these new students of higher education are getting the type of college experience for which they were hoping. According to a new survey conducted by Pearson Foundation and Harris Interactive, many community college students feel unprepared for the rigors of college coursework. Students are also
getting shut out of classes
at many schools, leaving many waiting much longer than two years to complete their degree and certification programs.
The recent survey was conducted online by Harris Interactive on behalf of Pearson Foundation in August and September, 2011. The survey polled 1,205 community college students on various issues regarding school, including ease of getting necessary courses and the level of difficult of college-level coursework compared to high school classes. The results of the survey have been published at the websites for both Pearson Foundation and Harris Interactive. A number of news sources have reported on the findings as well.
Preparation Lacking for Students Entering Community College
According to the Harris Interactive website, the survey found that more than half (52%) of all community college students felt unprepared for college-level coursework. Many felt their high schools did not adequately prepare them for higher education by placing a higher emphasis on basic skills, offering more courses and placing a greater challenge into courses that were offered.
Amy Evans, a spokeswoman for
Cisco College
in Texas, told the Abilene Reporter-News that about one-third of the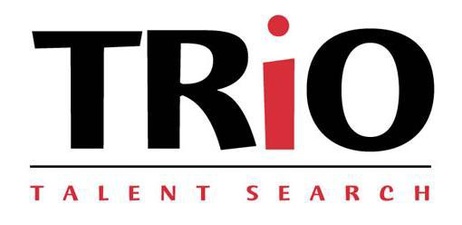 Learn more about the Talent Search Program, which specifically targets potential students from disadvantaged backgrounds and offers them financial, academic and career counseling to help them finish high school and pursue a postsecondary education.
There is no doubt that success in college begins at the secondary level, with proper course selection, stellar academic performance and career focus during the high school years. However, students that come from disadvantaged backgrounds, or
who have never had a family member attend college
, face nearly insurmountable obstacles when preparing for the possibility of postsecondary education. To give some of these students a chance at a college degree, the Talent Search Program was born.
What is the Talent Search Program?
According to the Ed.gov website, the Talent Search Program is designed to help disadvantaged youth who show the potential to succeed in postsecondary education. This program identifies youth that fall into this category and provides them with the financial, career and academic support they need to succeed in high school and beyond. Talent Search also looks for individuals who have not yet completed their secondary or postsecondary education and provides necessary resources to encourage those individuals to return to the world of academia to earn their high school equivalency and a postsecondary degree or certificate.
The programs offered through the Talent Search Program include:
Aptitude assessments and counseling to prepare students for the rigors of college
Mentoring and tutorial programs to come alongside students and help them succeed
Counseling services to assist students with financial challenges that might arise
Career exploration resources to help students plan for their futures
Information about various postsecondary options available
Alternative education options for those returning to finish their secondary education
These programs are all geared toward helping students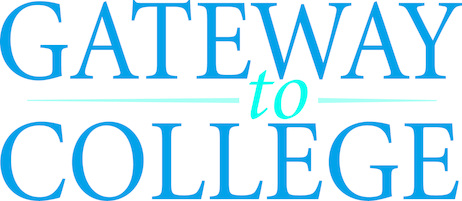 Gateway to College has been helping students reinvigorate their academic and professional potential. Learn more about this innovative program that is helping dropouts regain academic footing once again.
College is an important step for nearly any young adult who wants to embark on a rewarding and lucrative profession after graduation. Unfortunately, many of these students
drop out of high school
before they even earn their
diploma
, leaving them with few options in employment that can support a family or allow for career advancement. To help some of these students rediscover their academic roots, Gateway to College was created. This innovative program provides the information, resources and support high school dropouts need to get back on track and earn their diplomas and their degrees.
What is Gateway to College?
The Gateway to College program began at Portland Community College in 2000 as a means to help high school dropouts bridge the gap in their educational careers. According to the Gateway to College website, the program helps students earn their high school diplomas and community college credits simultaneously, setting them on a path to completing not only high school, but college as well. Since its humble beginnings more than a decade ago, Gateway to College has grown to a nationwide network that includes 30 colleges in 16 states and more than 100 school districts across the country.
The Gateway program operates as an organization within a community college campus, teaching students how to succeed in an academic setting where they may have fallen short before. The instructors and specialists that work with Gateway specialize in helping youth who have dropped out of school for a variety of reasons.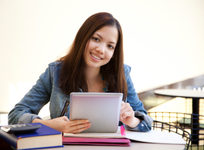 May 19, 2017
We'll report on the Benefits Access for College Completion Initiative, which will connect low-income community college students to much-needed public benefits for the purpose of improving college completion rates.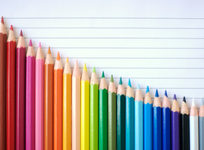 May 19, 2017
We analyze some of the ways in which community colleges have changed and improved over the years, from online classes to new degree programs.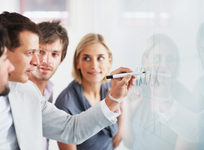 May 19, 2017
We explore the various ways students can take full advantage of learning opportunities at community colleges today, from high school programs to worker retraining and transfer agreements.