Studying Ghosts: Paranormal Investigation Courses at Community College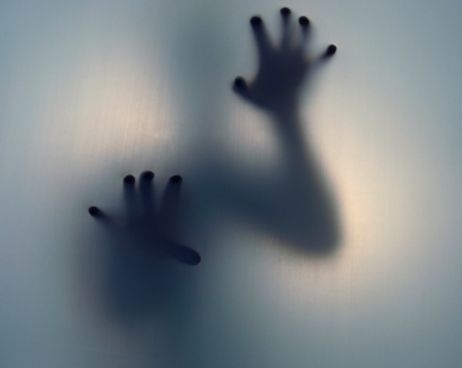 Ghostbusting may be as easy as taking paranormal investigation courses at your local community college. Learn about programs around the country that are piquing interest in the paranormal.
Community colleges have always been at the forefront of training students for both traditional and
innovative careers
...and ghost-busting is no exception! Indeed, a handful of community colleges are actually offering paranormal studies to train students in the interesting field of ghost-busting.
Be spooked or inspired by the paranormal studies available at the following
community colleges
. Could researching ghosts be the right career choice for you?
This Indiana institution is known for many strong fields of study, but recently, the college added paranormal investigation courses to its catalog. These courses, according to the
Kokomo Perspective
, are designed to explore the world of paranormal behavior in a way never seen before.
The teacher of the course, Al Taylor, is the PR director of Indiana Ghost Trackers. Taylor will lead students on an exploration of paranormal research that will include conduct and safety, as well as the proper use of paranormal equipment.
The courses are offered at two different Ivy Tech campuses and are done in collaboration with the Kokomo Region of the Department of Workforce and Economic Development. This organization offer provides career training solutions to help fill the needs of today's employers.
In North Carolina,
Alamance Community College
is offering its own brand of paranormal training. The school's current class in paranormal investigations has been consistently topping the list as one of the most popular course offerings at Alamance.
The course is taught by Heather Garner of Grahan, the head of TimeStoppers Paranormal and the author of the book, "Christian Psychic." Grahan states she has a Ph.D. in parapsychology as well, making her amply qualified to teach the course at Alamance.
Garner told the
Times-News
in North Carolina that the purpose of TimeStoppers Paranormal is to investigate and understand ghosts, paranormal experiences and phenomenon and report on ghost sightings and haunted location. The course that Grahan teaches at Alamance instructs students on the proper investigative procedures of paranormal activities. Throughout the course, students will learn tips on collecting evidence of true paranormal phenomenon on film, and the class will prepare students for their own professional paranormal investigations.
Tennessee is the home to
Volunteer State Community College
, an institution with a growing paranormal training program. The ghost hunting classes at this school are taught by Tommy Golden, a man with a long resume in the paranormal field, according to a report at Examiner.com. Golden has been a consultant for the A&E program, Paranormal State, and is the founder and director of Middle Tennessee Ghost Chasers. Golden has been working in the paranormal field for 11 years and has co-authored the book, Ghost Hunting: The Scientific and Metaphysical Approach.
The two-day classes taught by Golden at
Volunteer State Community College
will include the proper technique for investigating paranormal activity and properly catch evidence of ghosts' presence.
In the Hawaiian Islands, where
Kapiolani Community College
is located, paranormal activity is a daily occurrence, thanks to the many superstitions held by the natives of the islands. The instructors of the Kapiolani class, Preston Galera, and Blaise Atabay, founded the non-profit organization Hawaiian Island Paranormal Research Society three years ago, and business has been hopping ever since.
Galera describes the state of many of the island natives to KITV, saying, "They believe everything, the rocks, the trees, everything has a spirit. All of that mana, all of that power, that belief is still saturated here." Both Galera and Atabay say the primary driving force behind their dedication to their organization is curiosity, plain and simple. The two spend much of their time researching alleged haunted areas and gathering as much evidence as they can.
When they teach their classes at
Kapiolani Community College
, Galera and Atabay stress the need for students to bring their own healthy dose of curiosity, as well as plenty of patience, to class with them. They also explain that students must respect the work they do and the potential spirits with whom they may come in contact.
Ghostbusting may not be the first
career
that comes to mind when you enroll in community college, but the courses available at some colleges across the country may well be worth considering. These courses are taught by experienced individuals who have devoted their lives to studying the paranormal world and want to share their own knowledge and experience with others who bring a healthy curiosity to the table.
Questions? Contact us on Facebook @communitycollegereview.
We look at why millions of Americans are choosing community college over a traditional four-year school today.
Many students enroll in community college with the intent of transferring to a four-year school. Of those who do, many succeed, and yet traditional colleges and universities continue to overlook them. Read on to learn more about why more community college students don't transfer schools and to receive some tips for making the transfer yourself.
Community college is the only option for many students who either can't afford a traditional four-year university or who need a more flexible school environment. Just because community college is different, however, doesn't mean that its students matter any less. The Aspen Prize exists to encourage community colleges to do more for their students and to continually strive for improvement.