Laid Off Workers Find Free Tuition at Community Colleges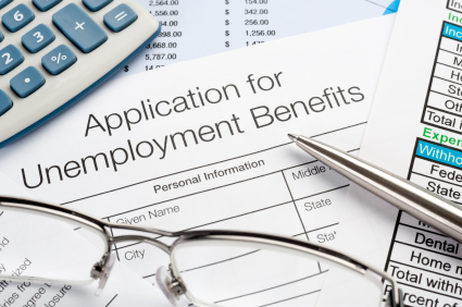 Learn about the free and reduced-fee tuition offered at many community colleges, who are hoping to help unemployed individuals advance their job skills to re-enter into the workforce.
As individuals across the country struggle to cope with layoffs in a dwindling economy, many workers are finding that their once-desirable resume is no longer up to par in the fiercely competitive job market.
As a result, many states are offering laid off workers free community college tuition! Specifically, states such as Kentucky, Oregon, and Michigan are all seeking to stimulate their community's knowledge and job application appeal by providing free classes and
affordable tuition
to workers in need. Depending on each school's programs, laid off employees can either benefit from completely free tuition or significant tuition discounts.
Set into motion with the support of Governor Steve Beshear,
Kentucky community schools
now offer a "Career Transitions Program," where newly laid-off students are provided with a 50 percent tuition reduction for up to 6 credit hours each semester. Providing this incredible discount at 16 various
Kentucky community colleges
, students who have been laid off can utilize this discount for a full year of education or training. Additionally, this program is also designed to help provide newly laid-off individuals with personal support to navigate the process for financial aid or student loans.
The main goal of this program is to provide high quality, low cost and convenient education and training to individuals who are struggling to find new employment. With the free or reduced community college opportunities, employees can receive the knowledge and skills to become competitive in their field of interest. Best of all, any Kentucky residents who have filed for / received unemployment benefits since the 1st of October (2008) are eligible to apply.
In addition to Kentucky,
The Seattle Times
reveals how Oregon is another state offering tuition support to laid-off workers in the community. By enrolling at the Oregon Institute of Technology (OIT) or
Klamath Community College
(KCC), students who were laid off prior to October 1
st
can take completely
free classes
during the spring semester. If space is available, both colleges agree to support unemployed individuals with an array of opportunities and programs. Although students enrolled in the tuition support program must pay for additional school costs, such as books, parking, and other smaller fees, the larger cost of school (tuition) is covered at the expense of the school. As the OIT president, Chris Maples, asserts, "We all know higher education can open doors, so this is our chance to help our fellow Oregonians in these tough times."
Depending on the school, students can take advantage of unique opportunities. Specifically, by attending KCC, students who have lost their full or part time jobs, including seasonal employment, are able to register for free spring courses. Here, students must take three core classes, a business course, and a psychology course, while accepted students will also need to receive tutoring, career services, and academic planning support sessions. Unlike KCC, OIT only provides free tuition opportunities for individuals who have lost their full time employment position.
Finally, as Up North Live reports,
Mott Community College
(MCC), located in Flint, Michigan, will also provide laid off workers with special tuition support programs. As Michigan is one of the most economically devastated states in our nation's tough economy, state leaders have created a "No Worker Left Behind" program.
With this initiative, the state promises to boost the employment rates of the entire Michigan population, while supporting unemployed workers with various resources and assistance programs. Specifically, as one State Representative revealed, the recent No Worker Left Behind program was provided with $150,000 towards tuition assistance for adult training programs. This funding will help pay for classes not only at MCC, but additional local community schools as well, including adult-only high schools. With this No Worker Left Behind initiative, individuals who are eligible can attend community college with absolutely no tuition costs for up to two years. Eligible Michigan residents should be able to boost their skills, knowledge, and resume to gain
employment
in the near future.
Hopefully, more community colleges will join the bandwagon to provide unemployed individuals with free or affordable access to training and education programs that shall help them rejoin the
workforce
once again.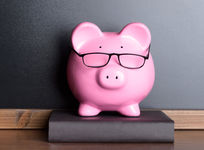 December 01, 2017
Learn about trending community college topics this week such as San Francisco's move toward free tuition at community colleges and the rise in hunger and homelessness among community college students across the country.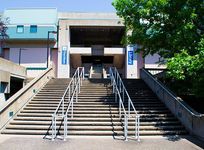 December 01, 2017
This summer will be wrapping up before we know of it, and your first semester at community college is rapidly approaching. Are you ready for it?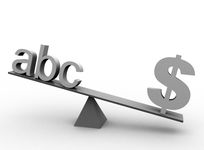 December 01, 2017
To encourage students to pursue higher education, some states are considering plans to offer zero-tuition programs at public community colleges. These programs could make college a reality for many young people, however, critics argue such programs would cost taxpayers a significant amount of money.