Be inspired by the gamut of community college courses, from the arts to technical training. This section will cover everything from remedial classes to continuing education. Community colleges offer courses for youth and teens, individuals looking for a new hobby or skill, or those behind bars looking for a second chance.
View the most popular articles in Courses in College: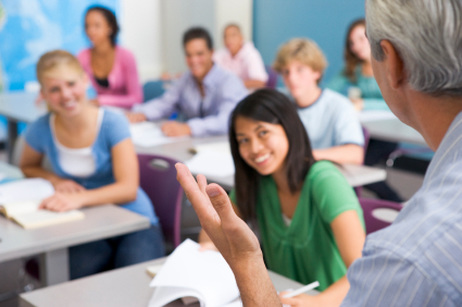 The next wave of community college students may just be high school sophomores. Learn about the new program that allows high school sophomores to graduate at 10th grade and proceed directly to community colleges.
A pilot program that is set to debut in eight states will allow students to
graduate high school
as early as the end of 10
th
grade if they pass certain exams and demonstrate subject mastery. Upon "graduation," these students will enroll in community colleges.
About the New Program
Those students who pass the exams but want to attend a selective four-year college or university may choose to continue taking high school courses during their 11th and 12th grade years. Those students who do not pass the tests in 10th grade will have the opportunity to take the exams again at the end of their 11th and 12th grade years.
The Program's Goals
Reduce Need for Remedial Coursework in College
One of the program's goals is to reduce the numbers of students who enter community colleges and four-year universities unprepared for college-level work. The
New York Times
reports that nationwide, "more than a million college freshmen require
remedial coursework
each year."
The new program will address the problem of under-prepared college students by providing
With a large percentage of community college students needing remedial coursework, educators and policymakers are questioning the causes and solutions to this problem. Gather insight into the issue and how students can better prepare for community college coursework.
In the last decade, community colleges have certainly overcome its wrongful
stereotype
as "13
th
grade," providing invaluable education and training to millions of successful
graduates
. However, with 20% to 60% of today's community college students needing remedial coursework, could the stereotype be reinforced once again?

The Problem
Shocking numbers of community college students need remedial coursework
According to Michigan's
Detroit Free Press
, experts estimate that about 20% of students at four-year colleges and universities across the nation need remedial coursework of some kind. But at community colleges, "it has been estimated that 60% of first-time students need at least one remedial course."
Remedial coursework is costly for states and for students
The education research and advocacy group
Alliance for Education
estimated in 2006 that remedial education at community colleges and four-year universities costs taxpayers and students $1.4 billion per year.
Detroit Free Press reports that in the state of Michigan alone, more than $28 million is spent each year on remediation courses at just the community college level.
Students who require remedial coursework more likely to drop out
The Alliance for Education also estimated that the United States economy loses more than $2.3 billion every year due to the higher college dropout rate of students who require remedial reading coursework. An individual who drops out of college has a significantly reduced lifetime expected earning potential.
The Cause
High school curriculum inadequate preparation
An inadequate high school curriculum is likely one of the main reasons that large numbers of students who enter community college are unprepared for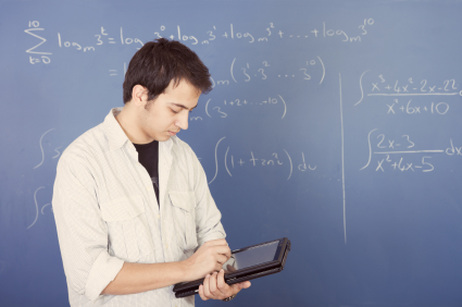 Learn about how to prepare for your community college's math placement exams, as well as excel in remedial math courses.
Increasing numbers of students are enrolling in two-year community college programs, yet only one-third of these students will
graduate with their degrees
. Naturally, there are multifaceted reasons for the high dropout rate, but some reports cite the students' struggle with math courses as playing a major role, as outlined by
WNYC
.
Most community colleges require that students take three
placement tests
prior to registering for classes. The placement tests include a basic math section, a reading comprehension section, and a
writing composition
section.
Approximately half of prospective community college students struggle with the math placement test, and thus, require at least one remedial math class. Even at community colleges, most degrees require the successful completion of several college level math classes, and many students consistently struggle to make the grade.
Clearly, lowering the community college dropout rate hinges in part on preparing students for math success.
Math Placement Tests: How to Improve Your Score
Scoring well on the math placement test can save a lot of time, effort, and money in the long term. In most cases, remedial math classes don't count towards degree requirements, and thus, making the score on placement tests can save you tuition fees. The best way to prepare for the math placement test is to get the gray matter working again – especially if a lot of time has elapsed since your last math class.
A number of inexpensive options can help; the libraries are packed full of
textbooks
on basic algebra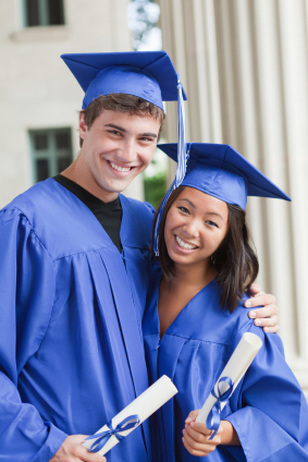 Today's high school dropout rates call for drastic measures, and community colleges are taking action to help keep students in high school. Learn about their innovative programs and how your local community college is keeping high school students on campus.
The reports and statistics pertaining to current high school
dropout rates
make for shocking reading. Over 7,200 children drop out of high school on a daily basis, creating over 1.3 million new dropouts annually, according to a Census data review by the
Daily Beast
. Of course,
vocational training
and blue-collar jobs are hypothetical alternatives for these teenagers, but with the economy in shambles, entry-level jobs are few and far between.
The impacts of this educational crisis are best exemplified in cities like Detroit, where only 25% of students graduate with a high school diploma. The Detroit area suffers from high
unemployment
rates, low income, soaring crime rates, negligible social services, and a generally poorer quality of life – which give high school dropouts few opportunities.
However, community colleges may soon be the savior of high school graduation rates. Innovative new community college programs have been implemented in places like North Carolina, Texas, and
California
to keep students in high school until they graduate, as well as to help find them places in higher education thereafter.
The Money Incentive: Community Colleges and Scholarship Programs
Cost is one of the major hurdles associated with higher education in disadvantaged areas. Many students assume that even if they do complete high school, they simply cannot
afford to attend college
.
To combat these problems, some public school districts are taking it upon themselves to create scholarship programs for high school graduates. As reported by
WBT
, West Charlotte, for example, has allotted $50,000 to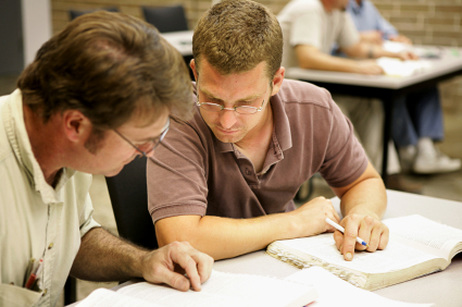 To accommodate students' schedules, along with growing enrollment rates, community colleges are offering classes in the late evening. Learn more about why you may be taking midnight classes at a campus near you.
With today's rising community college enrollment rates,
courses
may no longer be scheduled between the hours of 8 am and 8 pm. To accommodate the growing demand, some community colleges have been forced to be creative with their class scheduling. In fact, some students are finding themselves attending classes at midnight!

Midnight is the New 8 AM
Coping with such pressures,
Bunker Hill Community College
, located in Boston, is setting a new example for college reform. Bunker Hill is the first college in the country to open its doors for midnight courses. According to reports, Bunker Hill has begun, "Offering two classes on the graveyard shift in a move to accommodate an unprecedented boost in enrollment attributed to the struggling economy as people look to augment their job skills without having to pay the
tuition costs
of more expensive schools."
With several night courses offered at the start of the 2009 semester, Bunker Hill students can enroll in classes such as Principals of Psychology or College
Writing
— which both run from 11:45 pm to 2:30 am throughout the semester.
These new midnight options were supported by many faculty leaders, as well as students, who argued that the modern student has too many responsibilities to fit into the traditional community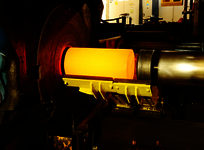 May 20, 2017
Corrosion technology is one of the hottest new industries community colleges are training for. Currently, only a handful of schools offer a program, but the field is open for new graduates.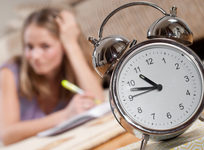 May 20, 2017
A recent report revealed that many California community college students take twice as long to get an associate's degree as is normally required. While community college is less expensive than attending a four-year institution, students who drag out their degree programs lose much of that savings in additional tuition, fees, textbooks, and lost wages. In this article, we examine the reasons why some students take so long to graduate.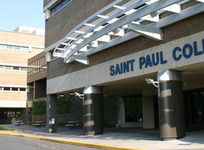 May 20, 2017
We take a look at the latest annual college rankings from Washington Monthly, which provide a list of the top community colleges in the country as well as four-year schools.