Are California Community Colleges at Risk of Serious Budget Cuts?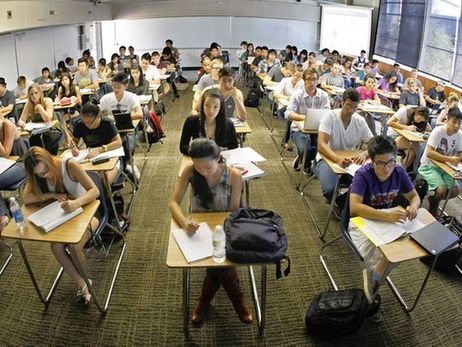 Learn about how California's budget woes may impact the future of the Cal Grant and the state's community colleges.
In this weak economy, California's community colleges face deja vu fears that surfaced nearly a decade ago in the state. After a proposed budget cut of $215 million dollars for nearly 108 California community colleges in 2001, critics of former Governor Gray Davis argued that his proposed funding cuts would negatively impact thousands of college students. Sadly, although Davis has been replaced by Governor Arnold Schwarzenegger, it seems as though California community college students and leaders are facing an all too familiar fear.
California has made national headlines with its many economic struggles and set-backs, and now the state faces grave concerns expressed by community college students. According to recent reports from the California Legislative Committee, new budget cuts proposed by Arnold Schwarzenegger could prevent thousands of potential students from
affording community college
for the upcoming fall semester. As Schwarzenegger has planned to gradually phase out the
Cal Grant aid
, which provides support for lower income college students, some experts fear that nearly 200,000 students' collegiate plans may be deterred. According to the
Los Angeles Times
, Cal Grant support is the state's main
financial aid
offered for college students; with this decrease in aid, community college students are worried about their uncertain academic futures.
California and the Importance of the Cal Grant Support
Created in 2000, the Cal Grant legislation was established to guarantee both middle and lower income students nearly full offsets of various collegiate fees. Creators of this support system assert that the Cal Grant offers serious and significant help for students who demonstrate excellent academic progress amidst serious financial need. As the Los Angeles Times more deeply reports, with collegiate fees and
tuition rates on the rise
, students are in need of Cal Grant support more now than ever before. In fact, as one California legislative analyst predicts, college fees may jump from 4-5% in the next academic year, followed by an estimated 10-20% increase in the following school years. As a result, even students with the current Cal Grant support would struggle to meet rising college fees and costs. Yet despite the many positive benefits of the Cal Grant program amidst tough economic times, state leaders insist that they must balance the budget by making difficult financial decisions.
The California Deficit and Community College Implications
In aiming to balance the state budget, Governor Schwarzenegger has proposed a total of $87.5 million in reductions, which is equivalent to approximately 10 percent of the total $880 million Cal Grant budget. While spokespersons on the Governor's behalf assert that he does not want to impose more struggles or setbacks for dedicated college students, he is forced to eliminate spending in order to cope with California's current $42 billion dollar deficit.
Yet, despite the Governor's undoubtedly difficult financial choices, many experts argue that there are alternatives to simply eliminating the Cal Grant aid. As Mercury News reports, the executive director of the California Postsecondary Education Commission, Karen Humphrey, is urging lawmakers to investigate alternative proposals. As Humphrey suggests, the state could temporarily lower the quanitity of Cal Grant aid as opposed to completely eliminating the funding. Additionally, Humphrey offers ideas that involve more rigorous academic qualifications for student Cal Grant acceptance, including requiring students to earn a higher grade point average to qualify for financial support.
However, in exploring the many potential implications of the Cal Grant cuts, experts argue that if the aid funding is eliminated, California may face an unending job market slump. As a college degree helps employees earn higher income wages, the decline in student enrollment, which may occur due to the Cal Grant cuts, can prevent thousands of unemployed California residents from finding higher paying jobs. This may not only lead to a loss in average citizen salary, but may also result in a rise in unemployment across the state of California.
Undoubtedly, community college education is critical for any state's future well being. We can only hope that California's community college students will have the
financial opportunity
to pursue their academic and professional dreams.
Complaints about the current system of accrediting community colleges, combined with the quickly changing scope of community college education and how it's delivered, may soon necessitate changes in the way that community college programs are accredited.
Community college enrollment is in decline, but some schools are refusing to roll over. Read on to learn the factors impacting enrollment rates and what some schools are doing to stay afloat.
In a time of change, the LGBTQ community is receiving more support than ever and the world is changing with each passing year. As a young adult member of the LGBTQ community, you have unique opportunities to take advantage of when preparing to enter college if you choose to. Keep reading to learn what you can expect to see during your college search and how best to prepare for your freshman year.