Wind Energy Careers Blow Away Recession Woes
If you are looking for a recession-proof career with excellent job prospects, consider enrolling in a wind energy program at your local community college.
If you are considering a future
career
or a professional change, let the winds of change take you into a new industry. For community college students, the American wind energy industry is growing rapidly. Consider the following indicators:
The American Wind Energy Association (AWEA) reports that by the end of 2008, approximately 80,000 people in the United States were employed in the wind industry, up from 50,000 at the end of 2007.
Wind turbine installations in 2008 were up 50% from the previous year, according to the AWEA report.

By the end of 2008, the United States had pulled ahead of Germany to lead the world in terms of wind energy production and cumulative wind power generating capacity.
The 2009 federal stimulus is providing federal funding to colleges and universities in various states to support the development of wind turbine technology.
The U.S. Department of Energy has developed a Wind and Hydropower Technologies Committee, which is working to realize a goal of having 20% of the energy in the United States produced by wind by the year 2030.
The explosion of the wind energy industry comes at the perfect time for Americans who are
out of work
and looking to enroll in a community college program that can train them for a new career.
The
U.S. Bureau of Labor Statistics
reports that wind turbine technicians "build or service individual turbines, help with the construction of entire wind farms, or work indoors at factories that manufacture wind turbines." Wind turbine technicians use "mechanical, hydraulic, and electric" skills in their daily work. They must be comfortable with working outdoors and with working atop high wind towers.
Community colleges across the country are experiencing a surge of interest in their wind energy programs, as students clamor for entry into this thriving industry.
Fast-Growing and Potentially Lucrative Career
Iowa Lakes Community College
, whose
Associate's Degree
in Wind Energy and Turbine Technology was one of the first of its kind in the country, produces graduates who command between $17 and $20 per hour in entry-level positions, according to a segment on the program produced by
Iowa Public Television
. Many students reportedly receive four or five job offers before even completing the program.
Across the country, graduates of wind energy programs appear to have little trouble securing jobs. Greg Bernhorn, who oversees the Environment, Design, and Building Technologies Department of Detroit's
Lansing Community College
, tells the
New York Times
that in the past few semesters, "close to 100 percent" of graduates of the wind energy technician programs at his college have been able to find
green employment
.
Community College Programs
Many community colleges offer programs leading either to certificates or Associate's Degrees in Wind Energy. Investing in these programs is a "continuing trend across the country," a spokeswoman for the American Association of Community Colleges recently told the
<a a="" at="" department="" energy="" for="" data-cke-saved-href="http://www.nytimes.com/gwire/2009/11/20/20greenwire-clean-energy-programs-booming-at-community-col-94796.html?pagewanted=2&sq&st=cse" href="http://www.nytimes.com/gwire/2009/11/20/20greenwire-clean-energy-programs-booming-at-community-col-94796.html?pagewanted=2&sq&st=cse" in="" its="" list="" of="" offer="" powering="" prospective="" provides="" schools="" scp="2" "="" that="" the="" training="" u.s.="" wind="">Solid mathematical skills are essential to success in wind energy programs. The Wind Energy program offered by
Iowa Lakes Community College
requires students to earn scores on a math assessment test that show readiness for intermediate algebra. If students do not have the requisite scores, they can take courses at the community college to fill in the gaps in their academic preparation.
On the website for its Wind Turbine Technician certificate program, Minnesota's
Riverland Community College
notes that "a solid background in technical math" is important for success in the program, along with reading comprehension skills and problem-solving abilities.
Future of Wind Energy Field
As the U.S. continues to strive to be a world leader in wind energy production and utilization, there will be a continuing need for workers who are trained in installing, maintaining, and operating wind turbines. The current top five states in terms of installed wind capacity are Texas, Iowa, California, Minnesota, and Washington, according to the American Wind Energy Association. Community college students, particularly those living in states with the highest rates of wind turbine installation, may find that wind energy is the perfect solution to their search for a new career amidst the shifting winds of today's job market.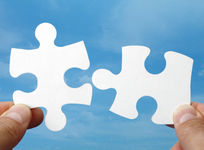 June 21, 2018
Learn about programs offered by community colleges that allow students to earn a two-year degree and then go on to earn a bachelor's degree either online or at a nearby university.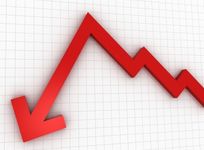 June 21, 2018
Explore a trend seen this year, where enrollment rates are stabilizing or even falling at many community colleges around the country.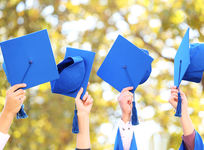 June 18, 2018
Community Colleges have existed for more than 100 years and they have changed significantly in that amount of time. Keep reading to learn more about the history of community colleges and how they've changed the face of American public education.