Community colleges offer a gamut of fun and interesting classes, and we give ideas that may strike inspiration for your elective choices. Learn homesteading skills, study paranormal investigating, or earn a scuba diving certificate all at a community college near you. This sections identifies some of the fun non-credit courses available at your local campus.
View the most popular articles in Fun & Elective Classes:
Are you looking to learn and have fun at the same time? Be inspired by 10 interesting non-credit courses offered by community colleges that adults can take for personal enrichment and fun.
Community colleges have become the go-to place for
professional training
of all kinds, but the benefits of these local schools extend far beyond the professional realm. Many adults head to community college to hone a craft, discover a new hobby or simply learn something new. Whether your interests lie in writing, gardening or arts and crafts, a class at community college may be the perfect way to take your interest to the next level. Even if you want to delve into a subject you have never explored before, a community college course may open the door to a whole new field of interest. Check out these non-credit courses offered by community colleges to help adults in the community find new interests, hobbies and activities.
Grow Native Plants
Carroll Community College
in Maryland offers a non-credit course that teaches students to grow native plants to the area right in their own backyards. According to the
Eldersburg Patch
, the class is taught by a licensed landscape professional and includes the benefits of growing native plants, how to identify plant species and properly care for native vegetation. The course also teaches students how to incorporate native plants into their backyard landscape for an eye-pleasing look both homeowners and neighbors are sure to love. Finally, students will learn how to select plants that will attract natural wildlife right to their property.
Whip Up a New Dish
Cooking classes
abound at community college, whether you are an aspiring chef or simply a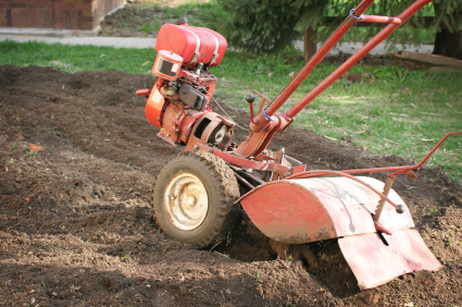 Homesteading is finding newfound popularity, and some community colleges are helping students live off the land once again, whether they live in a big city or rural village.
Homesteading began in this country with the Homestead Act that was signed into law by President Lincoln in 1862. According to this legislation, people were allowed to obtain free land in exchange for the development of a homestead farm within a set time frame. If they successfully started their farm, the land it sat upon was theirs to keep.

Although homesteading laws are no longer in effect throughout most of Canada and the United States, the idea of homesteading appears to be catching on once again. We will take a look at the new definition of homesteading and visit some community colleges that are teaching students how to successfully adopt this way of life.
Today's Homesteading
While homesteading in the 19
th
century was about staking your claim to a piece of land, today's definition is more about finding self sufficiency in a simpler way of life. According to
Modern Homesteading Today
, modern homesteaders grow their own food, make their own clothing and even supply their own electricity to their homes through solar or
wind power
. Homesteading allows individuals to abandon the break-neck speed lifestyles common today, in favor of a simpler life living off the land and
growing together as a family
.
Homesteading can be done in any area of the country, including the heart of big cities. In fact, urban homesteading has become a popular concept, as more city dwellers learn to live self sufficiently as much as possible, despite their bustling surroundings.

Other homesteaders find that living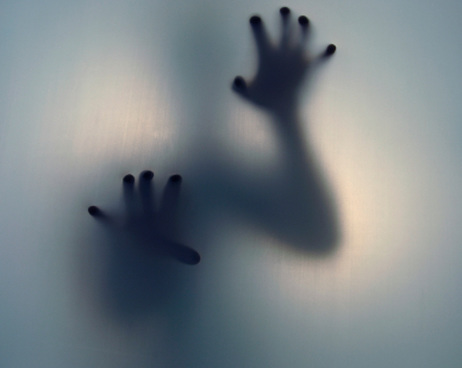 Ghostbusting may be as easy as taking paranormal investigation courses at your local community college. Learn about programs around the country that are piquing interest in the paranormal.
The teacher of the course, Al Taylor, is the PR director of Indiana Ghost Trackers. Taylor will lead students on an exploration of paranormal research that will include conduct and safety, as well as the proper use of paranormal equipment.
The courses are offered at two different Ivy Tech campuses and are done in collaboration with the Kokomo Region of the Department of Workforce and Economic Development. This organization offers provides career training solutions to help fill the needs of today's employers.
The course is taught by Heather Garner of Grahan, the head of TimeStoppers Paranormal and the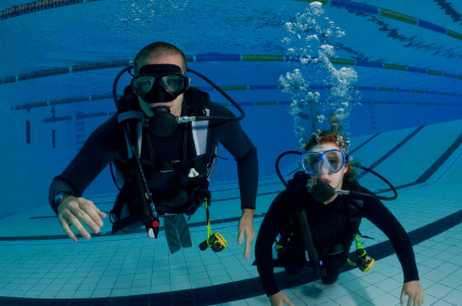 Learn about how students and community members can earn their scuba certification through quality community college courses.
Are you interested in a new hobby that will open the mysteries of the sea? Are you hoping to enrich your college experience with a unique and entertaining course? Whether you're interested in learning to scuba dive for recreational or educational reasons, community colleges across the country are qualified to provide students with the necessary skills, training, and practice to become a certified diver. These courses are generally open for both registered students, as well as adult community members pursuing
continuing education
.
Indeed, scuba diving courses can be a fun and engaging opportunity to explore new underwater worlds!

How to Get Certified to Scuba Dive

Scuba divers must first obtain a certification card to prove their completion of a reputable training course. The most common certification agencies are PADI, NAUI, YMCA, SSI, as well as other local institutions. Oftentimes, community college campuses provide certification courses through one of these leading agencies.
When enrolling in a scuba training class, the most common certification venue is known as an "open water" scuba class. Once you complete this type of primary scuba course, you will need to pass all the tests and required dives before receiving official certification. Upon earning a certification card, a scuba diver never needs to re-enroll for training, but once this step is completed, you can maintain your certification status for life!
Most scuba courses require that all participants ensure they are in healthy physical shape. Participants should be able to swim at least 200 yards and float or tread water for at least 10 minutes
Community college workshops and credit courses are improving marriages across the country. Learn about how you can take advantage of these great resources at your local community college.
Could being married help you earn
better grades
in college? Interestingly, studies have found that students who are married generally report higher grades and grade point averages.
According to the
Research in Higher Education Journal
, a study of college students "confirms earlier work regarding the positive influence of marriage on the scholastic achievement of community college students." The study also found that married students tended to excel most significantly in programs such as
Business Administration
, Executive Secretarial, and
Nursing Education
.
While the causation relationship between marriage and good grades still remains unclear, community colleges are not wasting any time in helping their students benefit from the positive correlation! Many college campuses offer marital workshops and classes that help improve relationships, while other courses delve into the sociological underpinnings of marriage in our society.
Community Colleges Workshops that Foster Stronger Marriages
Through workshops and lectures, many community colleges specifically cater to students who are currently or planning to be married. For example, at
Arapahoe Community College
in Littleton, Colorado, couples can take a variety of non-credit workshops, such as "Before You Say 'I do' Marriage Education for Engaged Couples, "Four Hours to a Happier Relationship," "Is Anyone Listening to Me? Solving Communication Problems in Relationships," and "Preparing for Your Empty Nest Marriage: Now That the Kids are Leaving." Through these workshops, students learn about how to strengthen their relationships – and potentially even their grades in school!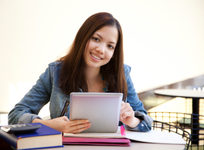 May 19, 2017
We'll report on the Benefits Access for College Completion Initiative, which will connect low-income community college students to much-needed public benefits for the purpose of improving college completion rates.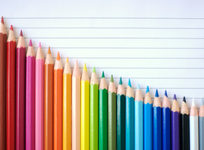 May 19, 2017
We analyze some of the ways in which community colleges have changed and improved over the years, from online classes to new degree programs.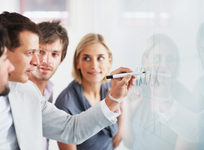 May 19, 2017
We explore the various ways students can take full advantage of learning opportunities at community colleges today, from high school programs to worker retraining and transfer agreements.