10 STEM Degrees You Can Earn at Your Local Community College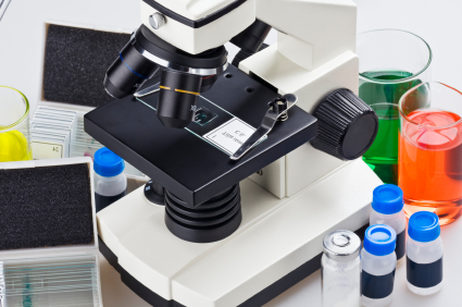 We highlight some of the best degrees offered by community colleges in the areas of science, technology, engineering and mathematics.
With so much talk about the value of a STEM education today, many students have the misconception that a four-year degree is necessary to gain good employment in the fields of science, technology, engineering and mathematics. However, community colleges are also answering the call for STEM training, through associate degree and certificate programs that prepare students for in-demand jobs in these industries. Check out these 10 exciting STEM degrees you can earn right at your local community college.
A.S. Natural Science – Kapi'olani Community College
The ASNS degree program offered through Kapi'olani Community College in Hawaii is specifically designed to deepen STEM learning at the community college level. This program provides a basic overview of natural science, with a two-year degree that can be transferred to a four-year school after graduation. The program offers students the option of specialization in either Life or Physical Science, with a broad curriculum that spans the science field no matter which specialty path is chosen.
A.S. General Physics – Waubonsee Community College
Waubonsee Community College
in Illinois offers an Associate of Science with a specialization in a variety of fields of study, including physics. Students that choose this academic path will complete coursework in general physics and mathematics, as well as classes in chemistry, life sciences and physical sciences. The school also provides a list of STEM classes that have been approved by the National Science Foundation, which can be taken towards completion of this degree program.
Associate of Technical Arts – Edmonds Community College
Edmonds Community College
in Washington offers a fascinating degree program in the area of
robotics
and electronics. Training included in this program prepares students for a wide range of employment in electronics manufacturing, telecommunications, medical equipment and Aerospace engineering. Students take classes in robotics, electronics and circuits, as well as wireless technologies and soldering.
A.A.S. Computer Network Technology – Arapahoe Community College
Computer networking is a growing field, as more companies require networking capabilities over a broad spectrum of today's technology. This coursework at
Arapahoe Community College
in Colorado includes studies in operating systems, wireless networking and network security. The degree prepares students for careers in the computer networking field, and offers opportunities to take examinations required by the state of Colorado to work as a professional in the industry.
A.S. Mathematics – Laredo Community College
Earning a mathematics degree through
Laredo Community College
in Texas encompasses a wide range of course options in the major field of study, including statistics, calculus and mathematics for business. The school offers
mathematics classes
through the Division of Sciences, which is located at the McIntosh and South campuses. Coursework may also include studies in natural sciences and kinesiology, depending on the area of focus the student chooses.
A.S. Environmental Science – Erie Community College
Students interested in areas of environmental science, such as forestry, geology or environmental biology, can begin their training at
Erie Community College
. This school offers a broad environmental science degree program that allows students to specialize in a variety of areas. The two-year degree can also be used to transfer to the University of Buffalo or SUNY so that students can continue their training in these areas.
A.S. Mechanical Engineering – Gateway Community College
Mechanical engineering is a hot industry today, with employers in search of qualified applicants for entry-level positions.
Gateway Community College
in Connecticut offers the first step in a rewarding career in mechanical engineering with their Associate of Science degree program. Students will learn how to prepare drawings, measure mechanical properties and understand the fundamentals of engineering materials. Classes include drafting, mechanics and computer applications.
A.A.S. Geographic Information Systems – Waubonsee Community College
This unique program at Waubonsee Community College prepares students for careers in the industry of geographic information systems. Coursework includes classes in geography, mapping principles and technical drawing. A GIS internship is also included in the degree program to give students hands-on experience before seeking employment in the field.
A.A.S. Architectural Design and Technology – Arapahoe Community College
Students who pursue an Associate of Applied Science in Architectural Design and Technology from Arapahoe Community College will be prepared for a career in the fields of architecture, engineering or construction after graduation. This interesting course of study includes classwork in design and development, drafting,
sustainable building systems
and building codes. Students will also have the opportunity to pursue additional education from a four-year school in the state.
A.A.S. Telecommunications Technology – Gateway Community College
The field of telecommunications is one that is filled with employment opportunities, and the degree offered by Gateway Community College prepares students for a career in that field. The telecommunications technology program can launch a successful job as a telecommunications technician. Students can also choose to transfer their credits from Gateway to a four-year degree program.
STEM studies offer students a wealth of career options today. The good news is you can launch your STEM career in a plethora of fields of study, right at your neighborhood community college. Contact the school in your area to discover the STEM degree programs that are available for you.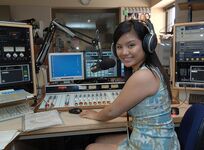 Take advantage of career opportunities in the field of radio broadcasting by starting your training at your local community college.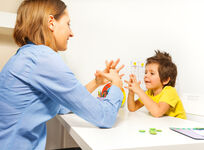 Being a single parent is difficult (and expensive) but it shouldn't stop you from furthering your education. Read on to learn how to pay for community college as a single parent.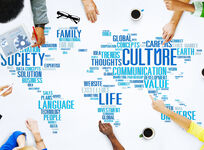 If you're preparing to apply to college, use your summer wisely and complete a few college visits. Read on to learn how to plan and how to get the most from each visit.