Whether you are a high school student, an adult student, or someone looking for retraining, we have all the resources you need to make an educated choice about the right community college for you. We'll compare community colleges to other institutions of higher education, explore college rankings and the accreditation system, and provide useful tips to ensure your community college credits transfer easily.
View the most popular articles in Choosing a School: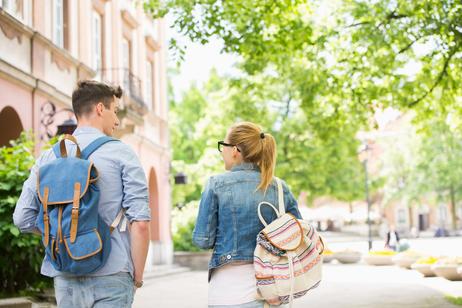 Going to college is a big deal and so is choosing the right one. Keep reading to learn the top 10 questions to ask yourself before attending college and the best questions to help you make the right choice.
Choosing a college is a major decision that will affect at least the next two to four years of your life, depending which school and which program you choose. Many students attend college right out of high school simply because it seems like the logical next step. With college tuition rising each year and millions of college graduates still struggling to start a career, however, it is important to think through this decision completely before you make your choice.
Keep reading to learn about the top ten questions to ask yourself before going to college as well as some important questions to ask when it comes to making your decision.
Ten Questions to Ask Yourself Before Going to College
Before you even decide to attend college, there are some important questions that you need to ask yourself. Your answers to these questions will help you to determining if the timing is right for you to attend college or if you might be better off waiting a few years. These questions will also help you to narrow down your choice for a major so you can choose the best college to fit your interests. Here are the top ten questions to ask yourself as you think about attending college:
Do you know what you want to study? If you don't already have some idea what you want to study in college, it might not be the right time to go. College is expensive and the last thing you want to do is waste your

In Arizona, the Rio Salado College bucks the national trend, boosting graduation rates and student success stories through innovative assistance for its community college students.
In the face of many difficulties, which include massive budget cuts, low graduation rates, and students that need an abundance of guidance and support to stay on track, community colleges throughout the nation are finding ways to keep their doors open and graduate students on time. No school has been more successful in making the most out of a less-than-ideal situation than
Rio Salado College
.
Rio Salado is part of the
Maricopa Community College District
, a ten-campus system in Phoenix that offers over 10,000 courses for it's 250,000 students on campus and online. It is one of the largest higher education institutions in the United States. Rio Salado accounts for roughly 60,000 of the system's students, many of which attend part-time in order to accommodate work schedules and family needs due to economic disadvantages.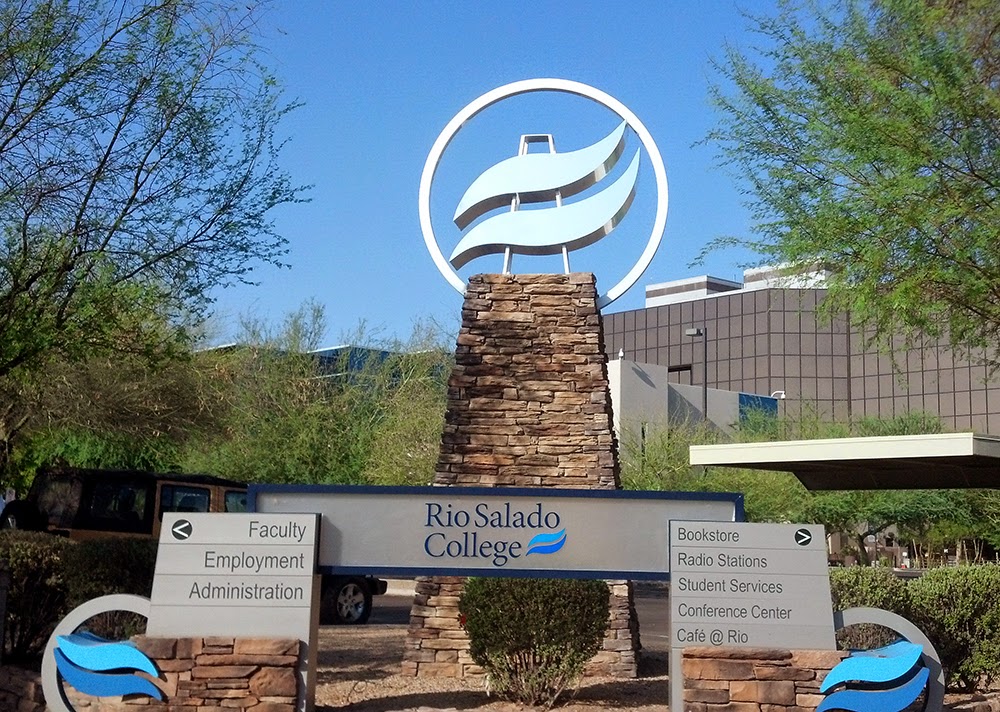 Students who come from poverty have the odds stacked against them with regard to graduation. The graduation rate for community college students in the United States is
at most 40 percent
, but that number falls drastically for poor and working-class students. According to the
New York Times
, only about one-quarter of college freshmen born into families in the bottom half of the income spectrum will go on to get an undergraduate degree within six years. Yet, 90 percent of students in the top one-quarter of the income spectrum will obtain their degree. Quite simply, socioeconomic status will greatly determine whether a student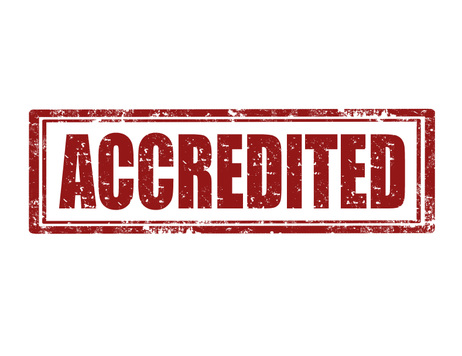 Complaints about the current system of accrediting community colleges, combined with the quickly changing scope of community college education and how it's delivered, may soon necessitate changes in the way that community college programs are accredited.
In the summer of 2013, the Accrediting Commission for Community and Junior Colleges (ACCJC), the accrediting agency responsible for oversight of California's massive community college system,
came under fire
for withdrawing its accreditation of the City College of San Francisco. Among the ACCJC's findings was that the college failed to balance its budget and was deficient in staffing and facility repairs. Upon making their recommendation for revocation available to the public, ACCJC faced a firestorm of criticism, with supporters of the college claiming that the commission's decision was fueled by political bias.
Additional criticism
has since been leveled against the organization for not following its own policies during the accreditation process. In fact, ACCJC has been reprimanded by the U.S. Department of Education for failing to meet federal guidelines in its review of the City College of San Francisco. Furthermore, ACCJC is accused of violating conflict of interest laws by appointing the husband of the commission's president to an accreditation review team.
What has resulted is a nationwide spotlight on the methods by which community colleges and other institutions of higher learning gain accreditation. Critics of the current system contend that without federal oversight – accrediting organizations are self-regulated – commissions are apt to abuse of power and work under a cloak of secrecy. While these allegations are specific to ACCJC, the criticisms of its policies and procedures have been echoed nationwide. Together with a general confusion regarding the process by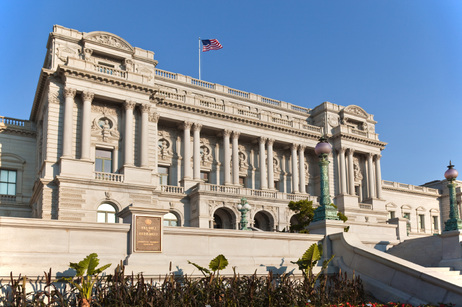 California's community college system has entered into an agreement with law schools throughout the state to provide community college students with mentoring, networking opportunities, access to law school faculty and more, all in an effort to encourage a more diverse range of students to apply for law school.
A new program sponsored by the State Bar of California's Council on Access and Fairness is creating new partnerships between 24 California community colleges and six law schools that will create a new pathway to law school for thousands of community college students. The
Community College Pathway to Law School Initiative
is a "pipeline program" that will offer community college students a host of resources to help them achieve their dream of practicing law. From tutoring and mentoring services to financial aid counseling and early exposure to law-related courses, the program will increase access to law school by making the transitions from a two-year institution to a four-year institution to law school occur in a much more smooth manner.
Seeking to Improve Diversity
At the heart of the program is a desire to increase diversity in California's law schools, which traditionally have been overwhelmingly white. For example, about
70 percent
of the University of California at Davis' Law School identifies as white. Furthermore, throughout the first decade of the 2000s, although the number of available seats in law schools throughout the country increased, the percentage of black and Mexican-American students filling those seats declined. However, not all law schools in California lack diversity. The law school at the University of California at Irvine, which opened in 2009, boasts a
45 percent minority enrollment
.
While UC Irvine has had success in attracting minority students, the percentage of minority applicants denied admission to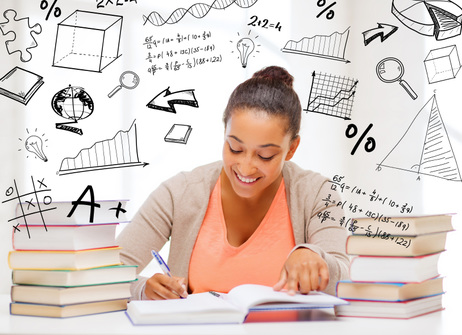 One out of 10 community college students lose their credits when they transfer to a four-year university. Don't become one of these statistics, and learn how to ensure your hard-earned credits are transferred.
A
recent study
shows that one out of every ten community college students lose nearly all of their credits upon transferring to a four-year institution. In fact, just 58 percent of students who being their studies at a two-year institution report having more than 90 percent of their credits transferring to a baccalaureate program at a four-year college or university. As a result, a large number of students who dream of obtaining an undergraduate degree never get one because the credits they worked so hard to obtain do not count at their new school.
An Uphill Battle
Students who begin their post-secondary education at a community college are already
less likely to graduate
with a bachelor's degree than their peers who begin study at a four-year institution. This is not to say that community colleges are somehow failing their students, rather, it is most likely life events that curtail a student's educational aspirations. Family issues, financial difficulties, or changes in job or childcare availability are just a few common issues that force community college students to put their studies on hold. Unfortunately, the already narrow likelihood that a student will get a bachelor's degree is further diminished when they take a break from school to attend to life's pressing issues.
Even when students are able to stick with it and collect enough credits to transfer, they often discover that many of their credits will not be counted at their new school.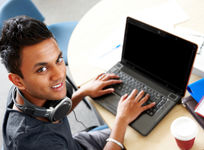 May 26, 2017
Learn how online courses broaden the options of a community college education.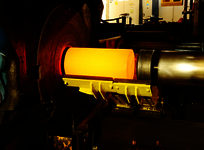 May 20, 2017
Corrosion technology is one of the hottest new industries community colleges are training for. Currently, only a handful of schools offer a program, but the field is open for new graduates.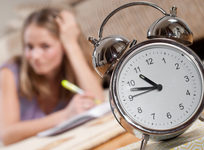 May 20, 2017
A recent report revealed that many California community college students take twice as long to get an associate's degree as is normally required. While community college is less expensive than attending a four-year institution, students who drag out their degree programs lose much of that savings in additional tuition, fees, textbooks, and lost wages. In this article, we examine the reasons why some students take so long to graduate.