Be inspired by the gamut of community college courses, from the arts to technical training. This section will cover everything from remedial classes to continuing education. Community colleges offer courses for youth and teens, individuals looking for a new hobby or skill, or those behind bars looking for a second chance.
View the most popular articles in Courses in College: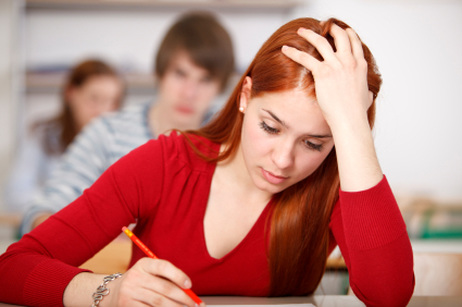 Are you ready for community college? If your answer is no, then you are not alone. Learn about the second annual Pearson Foundation Community College survey that shows many high school graduates do not feel prepared for college-level work.
Despite the fact that community colleges are seeing
higher levels of enrollment
than ever before, not all these new students of higher education are getting the type of college experience for which they were hoping. According to a new survey conducted by Pearson Foundation and Harris Interactive, many community college students feel unprepared for the rigors of college coursework. Students are also
getting shut out of classes
at many schools, leaving many waiting much longer than two years to complete their degree and certification programs.
The recent survey was conducted online by Harris Interactive on behalf of Pearson Foundation in August and September, 2011. The survey polled 1,205 community college students on various issues regarding school, including ease of getting necessary courses and the level of difficult of college-level coursework compared to high school classes. The results of the survey have been published at the websites for both Pearson Foundation and Harris Interactive. A number of news sources have reported on the findings as well.
Preparation Lacking for Students Entering Community College
According to the Harris Interactive website, the survey found that more than half (52%) of all community college students felt unprepared for college-level coursework. Many felt their high schools did not adequately prepare them for higher education by placing a higher emphasis on basic skills, offering more courses and placing a greater challenge into courses that were offered.
Amy Evans, a spokeswoman for
Cisco College
in Texas, told the Abilene Reporter-News that about one-third of the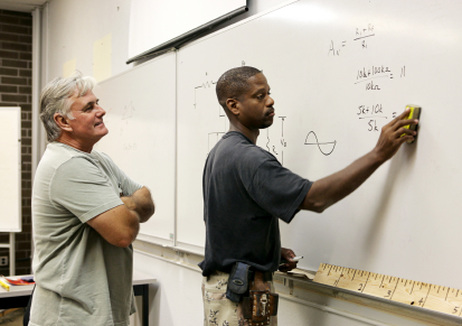 Even more midnight classes are launching at community college campuses across the country this year, in hopes of working around the demanding schedules of their students.
The famous "all-nighter" has been a mainstay at colleges for generations, particular during midterms and finals weeks, when students are cramming for exams. However, some community colleges across the country are now taking this popular college term to a whole new level. Instead of poring over books and lecture notes in the privacy of their bedrooms or dormitories, students are now hitting the road – and the books – to attend community college classes in the wee hours of the night. So who attends midnight classes and what is the point of offering them? While we reported on the
midnight-class phenomenon in 2009
, we'll take a closer look at how this trend has grown even more in the last two years.
Meeting Needs – and a Growing Demand – Head-On
Most community colleges across the country have seen enrollments grow by exponential numbers since the economy went south and more displaced workers began showing up on campus. The higher enrollment numbers have been difficult for some schools to accommodate, particularly in light of budget cuts that have also been a byproduct of a sluggish economy. The unfortunate result has been that many community colleges are forced to turn students away – an action these schools vehemently oppose. To help alleviate the problem, some schools are turning to unconventional approaches to the college experience.
"They would rather do anything than turn students away," Norma Kent, spokesperson for the American Association of Community Colleges told
USA Today
. "If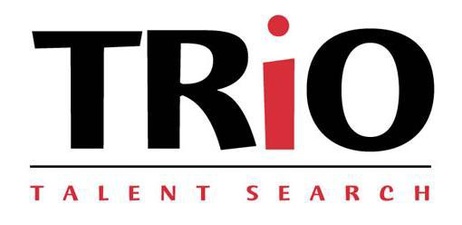 Learn more about the Talent Search Program, which specifically targets potential students from disadvantaged backgrounds and offers them financial, academic and career counseling to help them finish high school and pursue a postsecondary education.
There is no doubt that success in college begins at the secondary level, with proper course selection, stellar academic performance and career focus during the high school years. However, students that come from disadvantaged backgrounds, or
who have never had a family member attend college
, face nearly insurmountable obstacles when preparing for the possibility of postsecondary education. To give some of these students a chance at a college degree, the Talent Search Program was born.
What is the Talent Search Program?
According to the Ed.gov website, the Talent Search Program is designed to help disadvantaged youth who show the potential to succeed in postsecondary education. This program identifies youth that fall into this category and provides them with the financial, career and academic support they need to succeed in high school and beyond. Talent Search also looks for individuals who have not yet completed their secondary or postsecondary education and provides necessary resources to encourage those individuals to return to the world of academia to earn their high school equivalency and a postsecondary degree or certificate.
The programs offered through the Talent Search Program include:
Aptitude assessments and counseling to prepare students for the rigors of college
Mentoring and tutorial programs to come alongside students and help them succeed
Counseling services to assist students with financial challenges that might arise
Career exploration resources to help students plan for their futures
Information about various postsecondary options available
Alternative education options for those returning to finish their secondary education
These programs are all geared toward helping students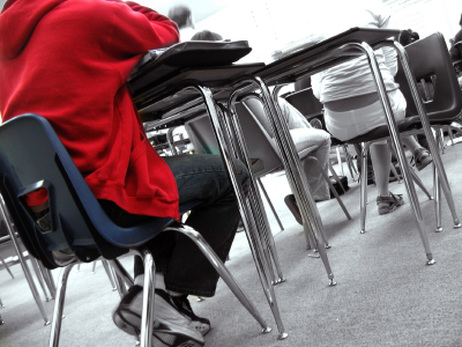 Learn about the strong need for remedial education at community colleges nationwide, whether the programs really help students succeed, and how some community colleges are addressing the remedial education problem in light of recent budget cuts.
Remedial education
has become an integral part of the community college experience for many schools across the country. Students who need additional help in core curriculum like reading,
writing
and
math
can get the help they need to succeed in a college program and get a
higher paying job
once their degree is complete. However, remedial education is not without its share of controversy in circles of higher education. Some question the need for such courses and believe the money spent on remedial education could effectively be allocated elsewhere.
Who Owns the Problem?
The first question regarding remedial education is who really owns the problem of high school graduates that are not adequately prepared for postsecondary education. Many believe it is the job of high schools to ensure students are college-ready when they graduate. However, a recent report at Inside Higher Ed explains that at this time, a standardized platform for college readiness simply does not exist. The article states, "Because colleges have not clearly articulated the skills that students must possess to be college-ready, students are blindsided when they are placed into remedial courses, and high schools don't have a clear benchmark for preparing students for success."
If high schools do not know what the college-readiness standards are, it can be nearly impossible for them to adequately prepare students for the academic rigors of postsecondary education. While the author of the article acknowledges that setting college standards across the country would not be easy, he does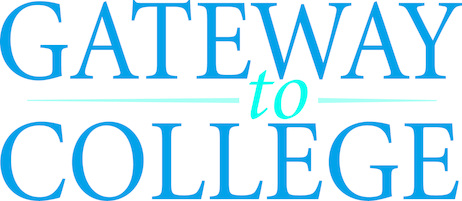 Gateway to College has been helping students reinvigorate their academic and professional potential. Learn more about this innovative program that is helping dropouts regain academic footing once again.
College is an important step for nearly any young adult who wants to embark on a rewarding and lucrative profession after graduation. Unfortunately, many of these students
drop out of high school
before they even earn their
diploma
, leaving them with few options in employment that can support a family or allow for career advancement. To help some of these students rediscover their academic roots, Gateway to College was created. This innovative program provides the information, resources and support high school dropouts need to get back on track and earn their diplomas and their degrees.
What is Gateway to College?
The Gateway to College program began at Portland Community College in 2000 as a means to help high school dropouts bridge the gap in their educational careers. According to the Gateway to College website, the program helps students earn their high school diplomas and community college credits simultaneously, setting them on a path to completing not only high school, but college as well. Since its humble beginnings more than a decade ago, Gateway to College has grown to a nationwide network that includes 30 colleges in 16 states and more than 100 school districts across the country.
The Gateway program operates as an organization within a community college campus, teaching students how to succeed in an academic setting where they may have fallen short before. The instructors and specialists that work with Gateway specialize in helping youth who have dropped out of school for a variety of reasons.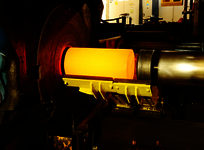 May 20, 2017
Corrosion technology is one of the hottest new industries community colleges are training for. Currently, only a handful of schools offer a program, but the field is open for new graduates.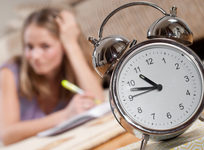 May 20, 2017
A recent report revealed that many California community college students take twice as long to get an associate's degree as is normally required. While community college is less expensive than attending a four-year institution, students who drag out their degree programs lose much of that savings in additional tuition, fees, textbooks, and lost wages. In this article, we examine the reasons why some students take so long to graduate.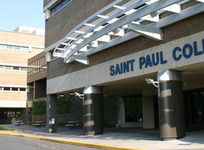 May 20, 2017
We take a look at the latest annual college rankings from Washington Monthly, which provide a list of the top community colleges in the country as well as four-year schools.