Be inspired by the gamut of community college courses, from the arts to technical training. This section will cover everything from remedial classes to continuing education. Community colleges offer courses for youth and teens, individuals looking for a new hobby or skill, or those behind bars looking for a second chance.
View the most popular articles in Courses in College: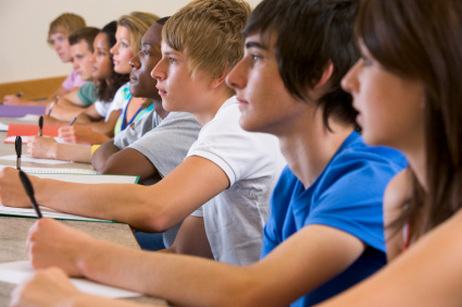 While some high school students are encouraged to take community college classes, can they really prepare you for the rigors of a four-year university? Learn about a new study that sheds light on the quality of community college courses taken by high school students.
In Iowa, more and more high school students are graduating with a significant number of community college credits under their belts. The reason began nearly two decades ago, when the state passed legislation that requires high schools to pay for the students that take the courses. Money for tuition ultimately comes from the state, with a portion going to the community college tuition and the rest going to the high school. The idea behind the legislation, according to the
Green Field Reporter
, was to provide additional opportunities to advanced high school students without taxing already tight school budgets.
As a result of the new law, more Iowa students began seizing the opportunity to get a leg up on their post-secondary education. According to the
Des Moines Register
, more than 38,200 high school students across the state earned community college credits before their high school graduation. Those numbers showed a 50 percent increase over a period of five years, according to the Iowa Department of Education. Students who received this credit ahead of time made up more than one-quarter of all the community college students in the state.
The Study Begins
This year, as Iowa's 15 community colleges are gearing up for
accreditation
through the National Alliance of Concurrent Enrollment Partnership, a study has been launched to determine the quality of college courses taught at the nearby high schools. This study will provide information on just how valuable community course during high schools can be, and what benefits high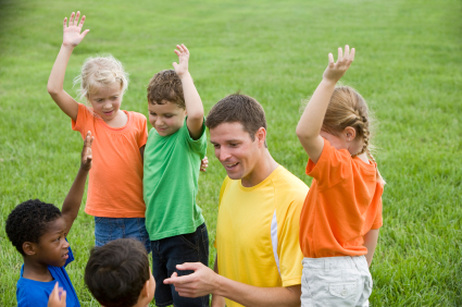 Even if your child is not college-aged, he or she can partake in summer programs at your local community college. Learn about summer programs on community college campuses that can inspires learning and fun in little ones.
Looking for a fun way for your kids to spend their summer vacation? How about a week or two at college? Many community colleges are bringing
camps and workshops
to their campuses across the country, allowing future college students of all ages the chance to dabble in technology, theatre and a host of sports. The offerings vary in terms of length of time, cost and curriculum, allowing students from a wide range of interests to pursue a new hobby or hone their skills at a current discipline. This article will highlight some of the community college programs available this summer across the country.
Bringing the Arts and Physical Education to New Mexico Kids
Clovis Community College has plenty to offer kids on break this summer at their CCC Kid's College. The school provides a range of classes in their summer outreach program, including science, arts and crafts and physical education. Students can create their own volcano while learning about the different rock that is created during an eruption. They can build bird houses to decorate their backyards. They can develop skills in tennis, bowling and volleyball. CCC offers some of the best – and most creative – courses for kids in New Mexico beginning at age five.
Kid's College Director Judith Spillane told cnjonline.com, "We wanted to offer both educational and physical educational programs. All of the classes have education and skills components, including our athletic programs."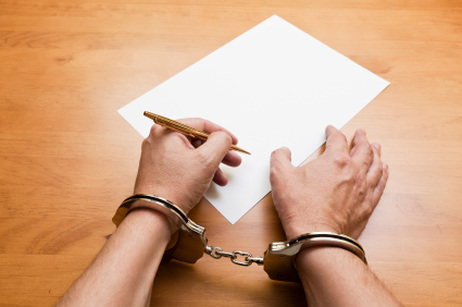 A new study from the Institute of Higher Education Policy recommends prisoners to attend community college courses via distance learning. Learn about the surprising study and its potential benefits for incarcerated individuals and general society.
Incarcerated individuals are much more likely to return to prison three years after their release if they do not have access to educational opportunities beyond high school, a new study from the Institute of Higher Education Policy has found. In the report titled, "Unlocking Potential: Results of a National Survey of Postsecondary Education in State Prisons," IHEP has determined that providing prisoners with access to college education offers a benefit both to the individual and to society at large. The report was published this month on the
IHEP website
, and it includes recommendations for policymakers regarding prisoners currently in the system.
According to
IHEP
, there are approximately 2.3 million people in the prison system in the United States today, costing taxpayers about $52 billion each year. Without access to any sort of postsecondary education, seven of 10 formerly incarcerated individuals will return to prison within three years of their initial release. Recidivism costs states every year, which is why it is critical for policymakers to consider instituting programs within the prison system to provide prisoners with the necessary
training and education to find jobs
after their release.
The Profile of a Prisoner
The IHEP study found many common characteristics of incarcerated individuals vs. the general population today, including:
Incarcerated individuals are much more likely to come from economically disadvantaged backgrounds than the general population
Those in prison tend to be from racial and ethnic minorities to a higher degree than the population at large
Many in prison today were either working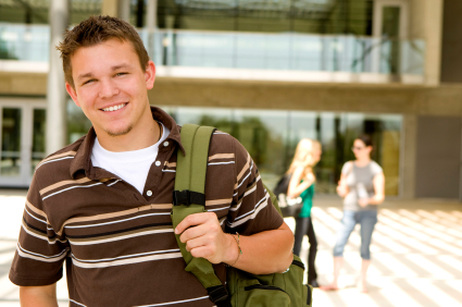 Community colleges welcome students from all ages, even those as young as middle schoolers! Learn about the programs made possible by the College Access Challenge Grant in bringing middle school students to community college campuses.
President Obama
wants to see more young Americans heading to college after high school, and he has started the wheels turning to make that happen. According to a report at DelawareOnline, Vice President Joe Biden recently announced President Obama's plan to
boost community college completion
to 50 percent by 2020. The president has also issued additional funding to community colleges to help them meet this goal. Some schools are taking a new approach to boosting enrollment and completion in community colleges – by inspiring students to higher education before they even reach
high school
. This article will take a look at the way some community colleges across the country are sparking student interest in college earlier than ever before
Delaware Inspires Middle Schools
When President Obama increased national funding for the federal College Access Challenge Grant, it meant more money for the community colleges in Delaware. The schools in the state decided to use some of that extra money to fund a middle school program that brings eighth-grade students onto the community college campus for tours and information. The students learn about the various academic programs available, as well as financial aid options.
The purpose of the program is to get students interested in college at a younger age, so they succeed in high school and move to a community college right after graduation. The program primarily targets areas of the state where there are high percentages of potential
first-generation college students
and
single parent homes
.
Judi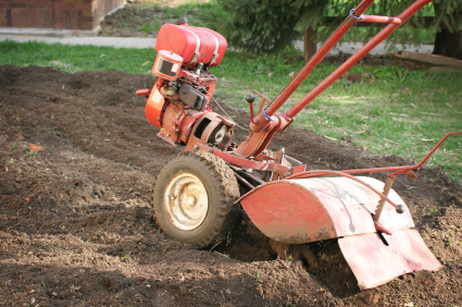 Homesteading is finding newfound popularity, and some community colleges are helping students live off the land once again, whether they live in a big city or rural village.
Homesteading began in this country with the Homestead Act that was signed into law by President Lincoln in 1862. According to this legislation, people were allowed to obtain free land in exchange for the development of a homestead farm within a set time frame. If they successfully started their farm, the land it sat upon was theirs to keep.

Although homesteading laws are no longer in effect throughout most of Canada and the United States, the idea of homesteading appears to be catching on once again. We will take a look at the new definition of homesteading and visit some community colleges that are teaching students how to successfully adopt this way of life.
Today's Homesteading
While homesteading in the 19
th
century was about staking your claim to a piece of land, today's definition is more about finding self sufficiency in a simpler way of life. According to
Modern Homesteading Today
, modern homesteaders grow their own food, make their own clothing and even supply their own electricity to their homes through solar or
wind power
. Homesteading allows individuals to abandon the break-neck speed lifestyles common today, in favor of a simpler life living off the land and
growing together as a family
.
Homesteading can be done in any area of the country, including the heart of big cities. In fact, urban homesteading has become a popular concept, as more city dwellers learn to live self sufficiently as much as possible, despite their bustling surroundings.

Other homesteaders find that living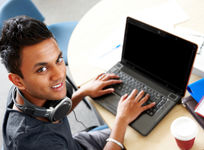 May 26, 2017
Learn how online courses broaden the options of a community college education.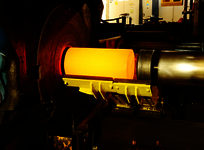 May 20, 2017
Corrosion technology is one of the hottest new industries community colleges are training for. Currently, only a handful of schools offer a program, but the field is open for new graduates.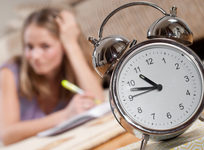 May 20, 2017
A recent report revealed that many California community college students take twice as long to get an associate's degree as is normally required. While community college is less expensive than attending a four-year institution, students who drag out their degree programs lose much of that savings in additional tuition, fees, textbooks, and lost wages. In this article, we examine the reasons why some students take so long to graduate.