Be inspired by the gamut of community college courses, from the arts to technical training. This section will cover everything from remedial classes to continuing education. Community colleges offer courses for youth and teens, individuals looking for a new hobby or skill, or those behind bars looking for a second chance.
View the most popular articles in Courses in College: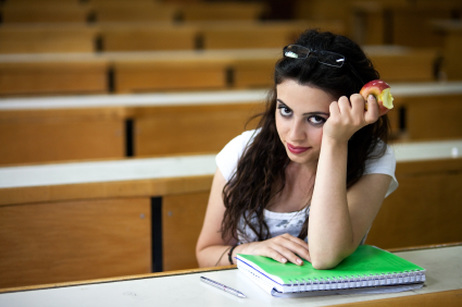 Although many students need some remedial education before beginning college coursework, statistics show dismal completion rates for those who begin in remedial classes. We take a closer look at the problem, as well as some of the ways colleges are tackling it.
Remedial education
is a core component of community colleges today, as more students enter the world of higher education unprepared for the rigors of a college-level curriculum. However, remedial education has been linked to a low completion rate at some schools, where hours of class time in unrelated, remedial courses interfere with a student's ability to earn a degree in a reasonable amount of time. With many factors weighing on a college's ability to offer efficient remedial education, some schools are taking innovative approaches to the idea of preparing students for the rigors of higher education.
The Prevalence of Remedial Education
An article at the Hartford Courant suggests that too many incoming freshmen are getting placed in remedial classes before they can take actual college coursework. The Courant reports that as many as 60 percent of all students entering community college must take at least one refresher course in math or English. What is even more unsettling is that only about one-quarter of these students go on to actually complete their degree program.
The publication also cites statistics from the Community College Research Center that show one-third of these students could pass a regular college course with a grade of a "B" or better, even without the remedial coursework under their belts. These numbers certainly seem to suggest that students are getting placed in remedial classes more often than is necessary. Statistics also point to the fact that lengthy and expensive remedial classes seem to thwart a student's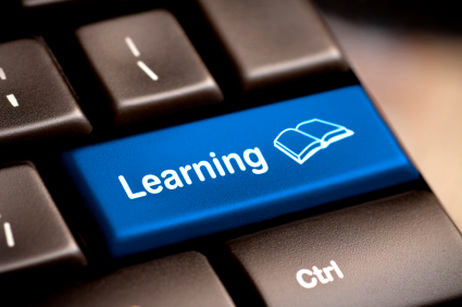 In an effort to compete with for-profit schools, New York community colleges have launched an alliance to offer distance learning to make classes more accessible to students.
Students wishing to pursue higher education will now have another, more convenient option, thanks to a new alliance announced by
New York community colleges
. The new distance learning alliance involves six New York community colleges that will come together to offer 100-percent online degree programs in a wide range of fields. The alliance may be just the beginning of a larger movement to make prospective students aware of their distance options available through local community colleges across the state.
Online Alliance Expands Degree Choices
The Corning Leader reports that the State University of New York (SUNY) has announced an alliance of online learning that will provide 34 different associate degree programs through six different state community colleges. The new alliance, dubbed the Online Western New York Learning Alliance (OWL), includes: Corning, Erie, Finger Lakes, Genesee, Jamestown and Monroe Community Colleges.
Students will be able to complete the new degree programs completely online, eliminating time and location constraints they might have battled in the past. The movement, according to Democrat and Chronicle, is to better compete with
for-profit schools
that offer online programs for a higher price and often of lesser quality. The alliance provides a greater presence for online education through community colleges in the area, with the hope of attracting more students and
increasing college completion rates
overall.
"We have created this alliance so that [students] can be better informed about what we have," Terry Keys, assistant vice president for educational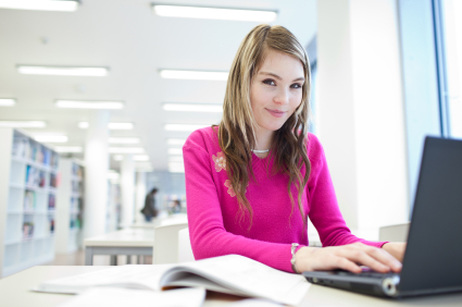 We examine the pros and cons of distance education and the options for potential community college students weighing this option. Are online classes right for you?
Online education is becoming a prevalent option at institutions of higher education. More and more community colleges are offering students both on-site and
online course
choices to accommodate students' busy schedules and geographical challenges. While online education might sound like a convenient option at first glance, this style of learning is not right for every student. Check out the pros and cons of online education before deciding whether distance learning will be the best fit for you.
Types of Online Education
Online education does not fit a single mold; there are many different models of distance learning utilized by community colleges today. Some of the various type of online education, listed at Campus Explore, include:
Asynchronous Learning
Asynchronous learning is a style that allows students to work at their own pace. Its primary popularity lies in its extreme flexibility; students do not have to follow a set schedule for lectures, homework assignments or other coursework. Material is generally distributed online and often includes audio or visual aids to bring the material to life. Students often have opportunities to interact with other students online, and assignments are typically delivered through an electronic bulletin board or similar format.
Synchronous Learning
Synchronous learning involves set times for class work, whether through physical classrooms, online chat rooms or video conferencing. Students have less flexibility with this type of learning environment, but they do have more opportunity for interaction with professors and other students. This type of learning may also be referred to as "fixed-time" courses, where students
Two recent studies have found thousands of students may be placed in remedial community college courses that don't really need them. Are you one of these students?
New studies on incoming community college students found that as many as one-quarter of all students entering schools may be assigned to
remedial courses
they don't really need. The studies, conducted by the Community College Research Center at Columbia University, discovered that although students are assigned to these remedial courses based on
placement test scores
, many would have been able to earn a "B" or better heading directly into college courses. The findings are significant because the large majority of students who take remedial course in community college do not end up finishing their program and earning their degree.
About the Placement Tests
Many community colleges require incoming students to take placement exams before they can register for courses. The purpose of the examinations is to identify students who might need remedial help to ensure their success in college-level courses. The most common tests used by schools today are the ACT's Compass or the College Board's Accuplacer. Tests are designed to show academic deficiencies so students can be brought up to par before they are introduced to the rigors of a college curriculum.
However, the
New York Times
reports that while examinations have been used extensively since the 1980s, students often do not realize the importance of the scores they earn. Students are rarely encouraged to prepare for these examinations like they would for the ACT or SAT. Some students are told not to worry about the tests because they are simply used for placement.
The Importance of Multiple
Can pre-teens enroll in community college? A 12-year-old in Florida recently went to court when the local community college wouldn't allow her to dual-enroll because she was too young. In California, a child prodigy is about to graduate from UCLA after starting at community college at the age of eight.
According to the
American Association of Community Colleges
, the average age for a student at a two-year institution is 29. But what about those who fall well outside of that average? While most would agree that you are never too old to learn something new, some youngsters trying to move up the academic ladder have faced major hurdles. Others have persevered, proving that higher learning is advantageous for students of all ages.
12-Year-Old Denied College Access in Florida
Issues regarding
young students
have plagued colleges for some time, but one recent report that made national headlines was that of Anastasia Megan of Center Hill, Florida. At the age of 12, Anastasia, or "Annie" as she is called by friends and family, was more than ready for the academic rigors of college. She had completed most of her secondary work through homeschooling and had aced three college placement tests when she applied for enrollment at
Lake-Sumter Community College
.
The college, however, didn't see things quite that way. According to a report at the
Orlando Sentinel
, instead of the school readily admitting the young woman, they set up multiple roadblocks to keep her off the college campus. First, the college voiced concern about Megan's social maturity and then worried about her physical safety on a campus filled with older students. Next, the school required one of Megan's parents to attend class with her and then decided a parent wouldn't be allowed into the classroom.
Complaint filed with Department of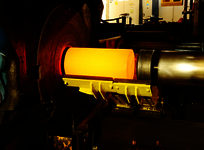 May 20, 2017
Corrosion technology is one of the hottest new industries community colleges are training for. Currently, only a handful of schools offer a program, but the field is open for new graduates.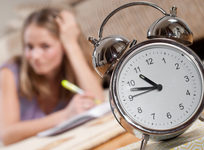 May 20, 2017
A recent report revealed that many California community college students take twice as long to get an associate's degree as is normally required. While community college is less expensive than attending a four-year institution, students who drag out their degree programs lose much of that savings in additional tuition, fees, textbooks, and lost wages. In this article, we examine the reasons why some students take so long to graduate.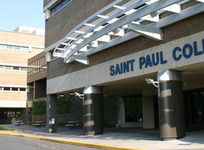 May 20, 2017
We take a look at the latest annual college rankings from Washington Monthly, which provide a list of the top community colleges in the country as well as four-year schools.