Online classes give you the flexibility to learn off-campus, often at times most convenient for your schedule. Identify 10 degrees you can earn online, weigh the pros and cons of online education and find out how you can take online classes for free.
View the most popular articles in Online Courses: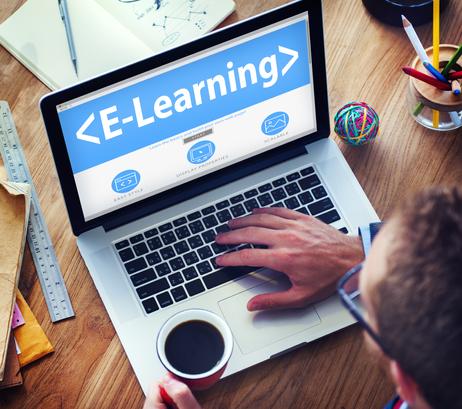 In today's age of modern technology, a large portion of education occurs online. But are online courses better than classroom courses? What are the differences?
Community colleges offer a wide array of benefits over traditional colleges and universities. Not only to community colleges appeal to a large variety of students, but they cater to different learning styles as well with the availability of online courses as well as traditional classroom courses. But how do online courses really compare?
How Prevalent is Online Learning?
According to a 2014 survey, approximately 46% of college students are taking at least one online course and it is estimated that at least half of all college classes will be offered online by 2019. Not only is online learning a benefit for community college students, but large corporations are also starting to use e-learning as a training method. Even graduate students are taking advantage of online options to pursue their degrees. According to an article published by U.S. News, of an estimated 2.9 million graduate students in the United States, more than 20% of them study exclusively online – that number of closer to 11% for undergraduates. Online learning is increasing in popularity each year and the disparity in quality between the two options grows ever smaller. In fact, many students have admitted that they do not see a significant difference in the quality or depth of education they received through online courses and that they received from traditional classroom courses.
What Benefits do Online Courses Offer Students?
Some students simply learn better when they have time to peruse the material themselves outside of a classroom environment. This is just one of the many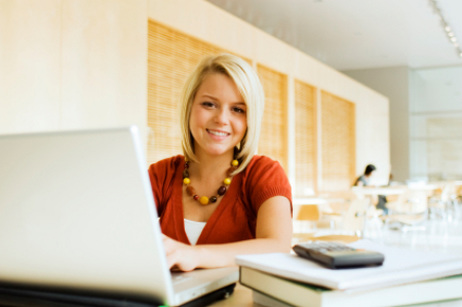 The Online Education Initiative will greatly expand course offerings for community college students, while making the transfer process between institutions much more smooth. The Initiative has its critics, however, who decry the loss of local control over education.
In an effort to boost graduation rates among community college students in their state, the California Community College Chancellor's Office, with funding from the state legislature, will implement the
Online Education Initiative
(OEI) this fall. The central tenet of the OEI is to expand course offerings and related online services to help students obtain a degree or facilitate transfer to another California institution for matriculation. For years, budget cuts have greatly impacted the course offerings of the state's community college system, leaving hundreds of thousands of potential students shut out of the system. State education officials hope that this new online portal will open the doors to those students. It is also hoped that expanded access to courses will improve student retention and thus lead to more degrees and certificates being conferred, particularly among underserved and underrepresented populations in the state.
Particulars of the California Community College Online Education Initiative
The OEI will operate under a single delivery modality called the Online Education Ecosystem. This centralized online portal would essentially leverage the power of all member institutions to deliver a highly robust online learning experience that would be difficult for individual institutions to develop and deploy on their own. The system will be built on the existing foundation of the
California Virtual Campus
, which provides information about online courses offered throughout the state. At present, the system
includes 24 of California's 112 community colleges
. Each of the 24 institutions is currently engaged in a pilot phase in which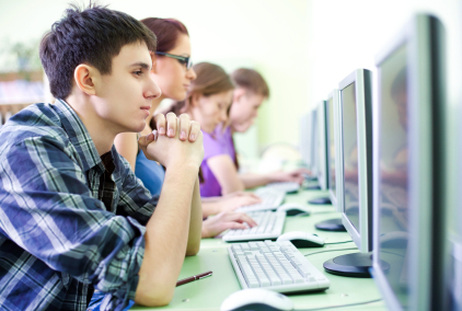 We'll report on the latest craze in higher education – the MOOC – and why community colleges are considering the addition of these online classes to their course lists.
Massive Open Online Courses, dubbed MOOCs by most educators, have become the buzzword for higher education. Providing free,
online education
on a global, rather than a campus, level has serious implications for the world of higher education overall. Despite the obvious benefits of MOOCs (free, readily available, etc.), many educators are skeptical of their actual value in the real college experience. How exactly did MOOCs make it on the scene and what does their future hold? The answers may depend on who you ask.
Anatomy of a MOOC
According to the
Washington Post
, a Massive Open Online Course is a college-level class offered for free online. The courses are available to anyone with an Internet connection, whether or not they are currently enrolled in a college or university. The classes allow students to study and learn on their own time, and at any location, unlike traditional courses that follow a set schedule in a classroom.
MOOCs have garnered interest from a number of institutions of higher education, particularly for-profit schools and newer startups in online education. Coursera, one of the best known companies offering MOOCs at this time, has partnered with institutions like Harvard and Stanford to bring the MOOC model to those prestigious college campuses. Other MOOC companies, including Udacity and edX are also busy signing up college partners for their online courses.
What's Good
There are obvious benefits to MOOCs, at least on the surface of the concept. Free college classes could change the face of higher education in the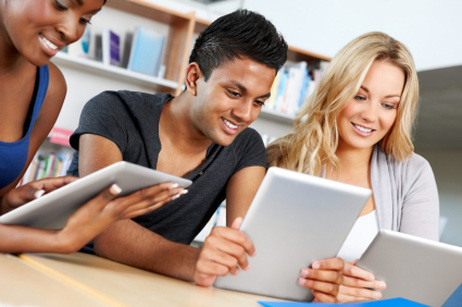 We report on a first-of-its-kind degree program introduced by Tidewater Community College that is 100 percent textbook-free. We also explore ways to save on textbook costs – for students that don't live near the Tidewater campus.
College is a pricy endeavor today, but at least one community college is looking for a way to help students cut the cost of a college education.
Tidewater Community College
in Virginia has announced plans to debut a textbook-free degree program next year. College officials estimate the pilot program could cut the cost of the degree by as much as a third by the time graduation rolls around.
Learning Business without Textbooks
The
Richmond-Times Dispatch
reports that Tidewater Community College will be offering an associate of science degree in business administration this fall that will require no textbook purchases throughout the program. Instead, students will use open-source educational materials, known as OER, which they will be able to access through the school's learning management system on smart phones or tablets. The college will be the first to offer a complete degree program without any textbooks required.
The program was developed as a partnership between Tidewater Community College and Lumen Learning; an Oregon-based company that helps schools across the country incorporate OERs into their learning plans. The founder of Lumen, David Wiley, has advocated for open-education for the past 15 years, according to
The Chronicle of Higher Education
. However, no school has been open to the concept of a completely textbook-free degree program until now.
"It's frustrating to watch these resources keep getting created, and then watch nobody use them and the students get no benefit," Wiley stated at The Chronicle of Higher Education.
The Textbook Zero Model
The company developed the first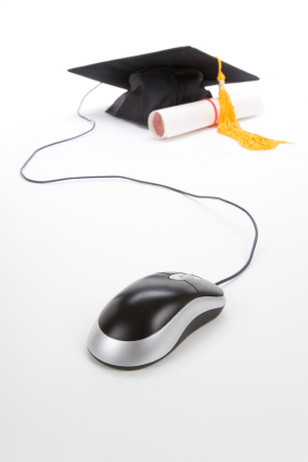 We look at some of the hottest two-year degree programs today that can be earned right from the comfort of home.
Online education has been increasing in popularity for adult students over the past decade.
Yahoo Education
reports that in 2010, 27 percent of adults a degree-granting institutions were seeking their degrees online and that number is predicted to go as high as 39 percent by 2015. Today, adult students can find a wealth of options for in-demand degrees that they can earn almost exclusively from the comfort of home. Check out these online degrees you can earn in just two years or less.
Business Administration
Business degrees are relatively easy to earn online and offer a variety of options in today's workforce. Online education is an appropriate replica of the current business world, since much of today's administrative work is handled via the Internet. For those interested in a professional career in this field,
business administration
offers a solid foundation that opens the door to a variety of business occupations. With studies in accounting, human resources and management, you can hone your professional skills for the 21
st
century workforce without ever straying far from your home computer.
Paralegal Studies
The paralegal field is one of the fastest growing occupations today, according to
Yahoo Education
. The website cites numbers from the U.S. Bureau of Labor Statistics that predict this field to grow by 24 percent between 2008 and 2018.
Paralegal professionals
work alongside attorneys in their practices, conducting research, writing briefs and educating clients about their cases. The average annual salary for paralegals today ranges from around $46,000 to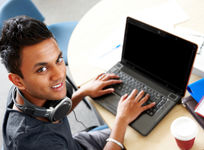 May 26, 2017
Learn how online courses broaden the options of a community college education.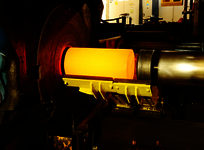 May 20, 2017
Corrosion technology is one of the hottest new industries community colleges are training for. Currently, only a handful of schools offer a program, but the field is open for new graduates.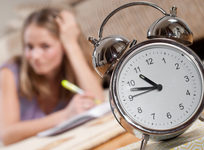 May 20, 2017
A recent report revealed that many California community college students take twice as long to get an associate's degree as is normally required. While community college is less expensive than attending a four-year institution, students who drag out their degree programs lose much of that savings in additional tuition, fees, textbooks, and lost wages. In this article, we examine the reasons why some students take so long to graduate.