10 Great Community College Degree Programs for Introverts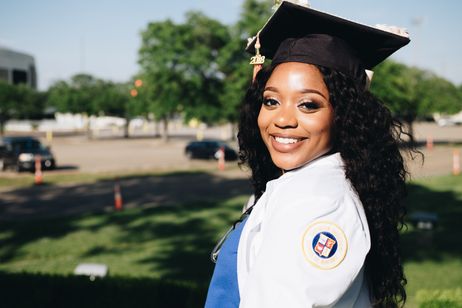 We'll explore various degree programs for shy individuals who prefer to work independently, rather than in a team environment.
For those who aren't cut out for office politics and team-building activities, there are plenty of degree programs that offer a better fit. Introverts will find a wealth of options at their local community college that prepare them for jobs where they can fly solo much of the time. Whether your passion is art or analytics, check out these community college options to launch a career that fits you to a "T."
Accountant
If crunching numbers is your forte, the job of an
accountant
may be a good option. This career, which can be launched with an associate degree, provides a wealth of opportunities, from balancing the books for small businesses to huge corporations. These professionals keep company ledgers up to date, pay bills and
file taxes
every year. It is a job that requires inordinate attention to detail – and plenty of solo office time. According to
AOL Jobs
, the average annual salary for an accountant is $61,690.
Paralegal
Fascinated by the legal profession? Introverts who love dabbling in law but cringe at the idea of representing a client in a courtroom might enjoy the role of a
paralegal
. These professionals often enter the industry with a two-year degree that prepares them for analyzing legal documents, conducting research for a specific client and writing up briefs. The job can also be a way to get a foot in the door to other interesting positions within the legal profession.
AOL
cites the average annual salary for a paralegal at $62,853.
Technical Writer
A degree from your local community college can also prepare you for the fascinating field of technical writing. This profession entails designing and writing business proposals and correspondence, instruction manuals and grants. The work is primarily done in solitude, and many technical writers even work from the comfort of home. Technical writers often work with professionals like
engineers
or medical providers, since these are industries where technical writing skills particularly come into play. The average annual salary for a technical writer is $70,306.
Forensic Technician
Forensics technicians assist in the investigation of a crime scene, collecting evidence and then performing tests or examinations on that evidence. Most forensic technicians spend most of their time in a laboratory setting, working solo or with a small team of technicians to solve crimes and provide compelling evidence for the courtroom. An associate degree in forensic science is the first step toward launching an exciting career in this field. According to
Yahoo Education
, the average annual salary for a forensic technician is $55,040.
Artist
Let your creativity shine with a
career in the arts
. This field allows professionals to spend plenty of time alone in their studio or home, creating their masterpieces. Most people contact is done through the process of selling your work. If you don't have a sales-oriented personality, teaming up with another artist who enjoys that aspect of the work can be a good choice. Artists rarely have anyone looking over their shoulder and can set their own hours. Many launch their careers with plenty of talent and an associate degree that helps them hone their craft. The average annual salary for an artist is $43,984.
Computer Systems Analyst
This lucrative position involves an assessment of a company's computer network to determine how it can be made to function more efficiently, according to BBNews. Once the initial assessment is made, the computer systems analyst draws up a report that includes the cost and benefit of a new computer system. Some companies hire professionals with an associate degree and previous network experience for this position. The annual average salary for a computer systems analyst is $77,740.
Medical Records Technician
Looking for a
career in the healthcare industry
that doesn't involve working directly with patients? Consider a job as a medical records technician. Technicians are responsible for the electronic transfer of records, coding for insurance purposes, and maintaining the privacy of
health care records
for patients. Some medical records technicians work in the physician's back office, while others can even manage some of their workload from home. The average salary for a medical records technician is $35,010.
Graphic Designer
The role of a
graphic designer
is another position creative introverts might find enjoyable. This professional creates the drawings, logos and product illustrations for websites. Drawings may be done on paper or the computer. Creativity is used through design, color and graphics to produce unique branding for each client. The graphic designer works on his own to create his content, with many even telecommuting for their job. The average annual salary a graphic designer can expect to earn is $43,500.
Translator
Translators
, like writers, work with the written word, which means they spend plenty of time alone with their computers. Translators may work for a company or freelance their skills. Most will have a number of projects going at one time, and can set their own hours to meet deadlines. The job of a translator may be performed in an office setting, but many professionals in this field also telecommute. Average annual salary is $43,300.
Network Administrator
Network administrators often launch their careers with an associate degree in IT systems. These professionals organize and install computer networks for companies of all sizes. Once the systems are in place, network administrators also perform the task of maintaining and updating systems as the need arises. These professionals spend plenty of time alone with the networks and can expect to earn an average annual salary of $70,930.
Just because you don't relish the idea of working on a team doesn't mean you can't find an exciting and lucrative career of your own. These introvert-friendly careers can be launched with an associate degree and the desire to spend the majority of the workday without a crowd.
Questions? Contact us on Facebook @communitycollegereview.
What states are home to the most diverse and least diverse community colleges? In our exclusive diversity report, we analyze our data to determine how much diversity there is on community college campuses throughout the United States. In addition, learn about the benefits of attending a community college with a diverse student body.
As the third wave of TAACCCT grants are issued, we take a look at how community colleges are using this federal money to beef up job training programs across the country.
We take a closer look at the Upward Bound program, which is designed to prepare students for college whom might not otherwise succeed due to economic or family factors.