Why Obama is Hailed as the Community College President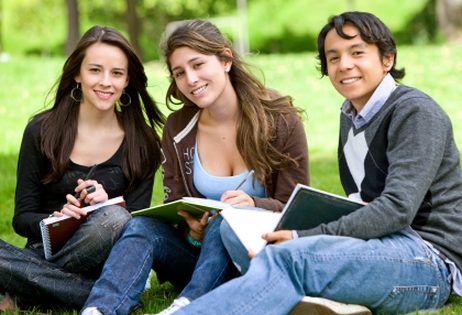 Learn how President Obama, who is considered the "Community College President," has rightly earned his title based upon his proposed funding and support for community colleges throughout the country.
Community colleges often see a
growth in enrollment during economic recessions
, as recently
laid-off workers
look to gain more marketable skills and new high school graduates hope to
save money on college tuition
. However, the current booming popularity of community colleges can also be attributed to
President Obama
, who is being hailed as the "Community College President."
Community college teachers, students, and administrators have been buoyed by Obama's continued focus on these historically under-appreciated institutions of higher education. Obama believes that community colleges must play a key role in helping America to recover from the recession and to regain its place as an educational leader in the developed world.
If Obama's recently unveiled American Graduate Initiative is carried out, community colleges could see an unprecedented period of growth over the next decade.
Obama's Ongoing Support for Community Colleges
When Obama and his vice president Joe Biden were sworn into office, community college administrators were hopeful that their institutions would finally receive more support from the federal government. Joe Biden's wife, Jill, is a professor at
Northern Virginia Community College
, and she called community colleges one of America's "best-kept secrets" at a
speech in July
.
During his campaign, Obama spoke regularly of the importance of community colleges in keeping America economically and educationally competitive in the 21st century. Now, almost a year after he took office, the Obama administration's support for these lower-cost and open-enrollment institutions of higher education has proved to be robust and meaningful.
Obama has made
numerous visits to community colleges
, often choosing them as sites at which to make important speeches related to educational policy and the economy. He chose as his Undersecretary of Education Martha Kanter, whom the
New York Times
reports is a former chancellor of the Foothill-
De Anza Community College
District in California. In addition, Secretary of Education Arne Duncan decided to visit a
Miami community college
for his first official higher education institution visit.
The Importance of Community Colleges
Community colleges seem naturally appealing to Obama, as they are institutions where the desire to succeed is all that is necessary to take steps towards a better life. In
a speech
that he gave at New York's
Hudson Valley Community College
in September 2009, Obama rhapsodized about community college as places where "people of all ages and backgrounds, even in the face of obstacles, even in the face of very difficult personal challenges, can take a chance on a brighter future for themselves and their family."
In a time when post-secondary education is becoming increasingly critical for an individual's
employment prospects
, community colleges are more important than ever, as they provide crucial educational opportunities for students who would not otherwise be able to afford to attend college. Obama appears to recognize and deeply appreciate the role that community colleges play in making the American dream available to all.
The American Graduate Initiative
Obama's support for community college has extended beyond supportive words and symbolic visits. His American Graduate Initiative, which he unveiled at a visit to a community college in July 2009, shows that he intends to provide real financial support to community colleges and their students.
The American Graduate Initiative calls for the federal government to provide over $12 billion over the next decade to support community college students, with the goal of stimulating an additional 5 million
community college graduates
by 2020.
The plan, according to a
White House press release
, promises to:
Modernize community college facilities. Obama proposes a $2.5 billion fund to support community colleges in revamping outdated facilities and expanding classroom space to meet the needs of their growing student populations.
Fund efforts to build partnerships between schools and local businesses.
Launch a national research center devoted to studying which community colleges are most effective in helping students learn, graduate, and secure employment.
Finance programs aimed at increasing community college graduation rates.
Support states in improving alignment between high schools, community colleges, and four-year colleges so that students can more easily navigate their states' education systems.
Create a new database of online courses that would be developed by "teams of experts in content knowledge, pedagogy, and technology" and that would enable students everywhere to gain knowledge and possibly earn academic credit or credentials.

Potential for Much-Needed Reform

Obama's announcement of such wide-ranging support for community colleges were met with approbation from many who believe the current community college system needs to be doing more to help students succeed.
According to
CNN
, Education Undersecretary Martha Kanter said that the American Graduate Initiative was necessary because community colleges have not historically "done enough to get students through, to move them into the work force and to get them through the higher-education transfer programs."
Education policy experts everywhere appear hopeful that the plan could spur real and lasting change in the way community colleges work, helping more students benefit from the educational opportunities these colleges have to offer. David Brooks, an op-ed columnist for the New York Times, noted with approval that Obama's plan will has the potential "to spur a wave of innovation." Such innovation, especially at the community college level, could play a key role in helping America to emerge stronger from these difficult economic times.
Learn about how the failure of the American auto industry, along with President Obama's education initiatives, will translate into increased enrollment in community college campuses.
Learn about a new option students are using to finance their community college education: savings-matching programs.
As tuition rates at community colleges increase nationwide, we share options in financial aid and other tips to make the college experience more affordable, including what the government has proposed to keep community college affordable.