Are Community College Leaders Entitled to Pay Raises Amidst the Recession?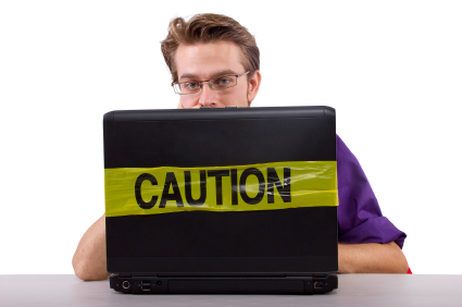 Despite budgetary cuts, some community colleges are giving their executives pay raises. Learn about the controversy and whether or not these pay raises are justified.
While each state faces its own specific economic setbacks, all community colleges have been forced to endure tighter spending allowances and employee lay-offs. For example, as
WRAL News
of North Carolina explains, the NC state budget for the 2009-2010 fiscal year is expected to include nearly $1.8 billion in educational reductions.
According to financial experts, community colleges are the most susceptible to these
budget cuts
, as community
college enrollment
tends to soar when the economy falters. In fact,
Wake Technical Community College
, one of many North Carolina institutions, experienced a 14 percent increase in student enrollment from just last year alone! Considering that public educational institutions subsidize the actual cost of teaching students, the increased enrollment puts greater financial demands on the campus at a time when their budgets are being slashed.
With soaring enrollment rates, college leaders fear that they will not be able to provide students with the ideal resources, smaller class sizes, and
one-on-one time with instructors
. Yet, in spite of these national concerns, some leaders are still raking in higher salaries—regardless of their school's budgetary shortfalls.
Community College Pay Raises: Justified or Unfair?
While a number of community college leaders have accepted salary increases, Dallas County Community College District gained a notable amount of controversial attention in recent weeks. According to the Dallas News, Stephen Mittelstet, the outgoing president of
Richland College
, located in Dallas, accepted a pay raise of approximately $35,000 after serving as the superintendent of the cooperating Richland Collegiate High School program. While some believe that Mittelstet may in fact deserve compensation for his efforts, the significant raise is leaving many community members feeling stung, as the Texas Education Agency clearly stated that the superintendent would not be provided with additional compensation. While some leaders argue that the $35,000 should be returned to tax-payers, "College district officials conducted a review and found that the school's charter was not violated, nor was any law or board policy."
Similarly, adding to the debate waged at Richland College, leaders of
Redlands Community College
(RCC), located in El Reno, Oklahoma, have been publically scrutinized for their rather generous pay raises as well. As
News OK
reveals, the
Redlands Community College
president, along with five vice presidents, were provided with salary raises ranging from nearly 17 to 22 percent of their previous salaries!
While a pay raise is often justified for individuals who have served at an institution for a lengthy period of time, opponents to these increases are troubled by the RCC leaders' previous statements, which indicated that they would be forced to lay off staff members due to the financial crisis. If staff members must be laid off, how can the school afford to increase the pay of its executives? In examining the specific salary enhancements, News OK reports the following increases:
RCC President – Pay increase of approximately $23,000 (Total annual income is now $157,416)
4 of the 5 RCC Vice Presidents – Pay increases of over $13,500 (Total annual income is now $85,007 per Vice President)
1 of the 5 RCC Vice Presidents – Pay increase of $14,000 (Total annual income is now $78,508 for the 5th vice president)
Justification for Pay Advancements
While students and employees are outraged by executive pay increases at community colleges, some argue that the raises are justifiable. In examining the
Redlands Community College
raises, some assert that the salary increases were part of a "four-year, campus-wide salary improvement plan." Specifically, "The plan was designed to bring the salaries of Redlands employees up to the average of their counterparts at rural Oklahoma community colleges."
To determine which employees were to be provided with pay raises, RCC leaders examined the faculty income first, followed by additional RCC staff members. In analyzing the various pay raises, faculty and support staff have been provided with an average of 3 to 5 percent increases in recent years; however, larger raises were given to administrators.
However, while the four year salary improvement plan allowed staff members to enjoy increases in pay, officials announced that approximately 65 percent of Redlands College employees would be required to take eight furlough days to help alleviate the tight budget for the 2009-2010 school year! Through unpaid furlough days, schools can save money on staffing costs while cutting back on the number of workdays.
With this shift, the school's four year salary improvement plan seems to be null, as the furloughs will result in a 3 percent drop in the average full time employee's salary, compared to their past year's pay.

As community colleges face greater budget cuts, the controversy of increased salary pay for school executives will certainly continue to gain steam.
With serious mental health issues on the rise on college campuses nationwide, community colleges are scrambling to provide expanded mental health services to students.
We examine a new report at USA Today that shows employment rates for community college graduates have skyrocketed - and which of the fields where a community college degree is particularly helpful.
Who says college is just for the 18 - 22 year old crowd? In fact, more community colleges are recruiting students over the age of 50 - and for good reason!