Paying for community college can be overwhelming. Use the tools, resources and tips within this section to help you finance your education. From student loans to scholarships, we'll cover the most common financial aid options available to community college students. Get money saving tips, learn more about Pell grants, and explore the federal work-study program.
View the most popular articles in Financing: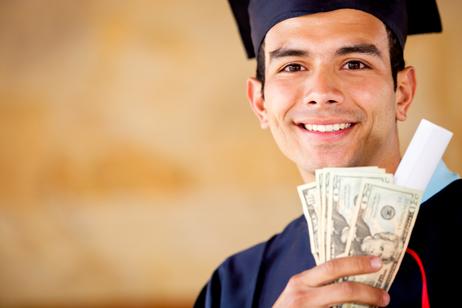 Many recent graduates are crippled with student loan debt, are you one of them? If so, keep reading to learn about refinancing options that could save you thousands.
If you are one of the millions of college graduates struggling with student loan debt, you might be considering an option to refinance. Even though community college is often more affordable than a traditional four-year university, school is never cheap. Depending how much debt you have and how much you are able to pay, you might be able to consolidate and/or refinance your loans to make your payments more affordable – keep reading to learn more.
Save Money by Refinancing Your Student Loans
Refinancing your loans means that you will be repaying your existing debt by taking on a new loan with new terms, often from a new creditor. Two of the most common options for refinancing your student loans are private loan refinancing and federal loan consolidation. Again, it depends on the type of loans you have and how much debt you have as well. If you are able to refinance through a private lender you might be able to get a lower interest rate while federal loan consolidation is usually a good option for people who are looking to simplify the repayment process by lumping multiple loans into a single payment plan. Loan consolidation may or may not give you a better interest rate.
If you're thinking about refinancing your community college student loans, there are a few questions you should ask yourself first:
Why are you refinancing?
What are your options?
What rate can I get?
The first question about why you are refinancing is very important – your goals will help you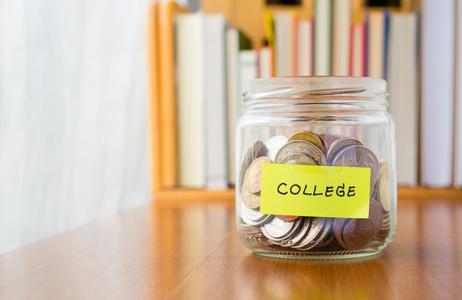 College is expensive, there is no way around it. But you can save money by attending community college as long as you avoid these top six financial aid mistakes.
Many students choose community college over a traditional four-year university because it is the more affordable option. With each passing year, however, college tuition costs are rising across the board. Attending community college may still be the more affordable option, but it is by no means cheap.
If you are thinking about attending community college, take the time to do some research to learn what kind of costs you can expect and how much financial aid you might quality for. You should also familiarize yourself with some of the most common financial aid mistakes that community college students make so you can avoid making them yourself.
How Much Does Community College Cost?
When you think about the costs for attending community college you have to consider more than just tuition. Most community colleges charge for tuition on a per-credit-hour basis, though that is not always the case. The average cost for one year of tuition and fees to attend a public 2-year college is around $3,500 for in-state students. For a public 4-year college for in-state students, the average yearly cost is closer to $9,500. In addition to the cost of tuition and fees, you also have to think about things like school books, housing, and various living expenses like food and transportation. Many community college students are able to minimize these costs by continuing to live at home.
Financial Aid Options for Community College
To help you cover the cost of community college, there are a number of different kinds of financial aid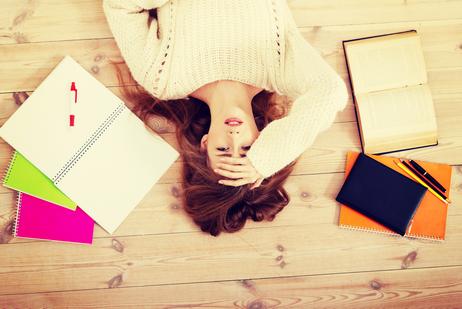 Many college students are concerned about the rising cost of tuition but there is another price that rises with each passing year - textbooks. Keep reading to learn some simple ways to save on textbooks next semester.
There is no denying that college is becoming more and more expensive with each passing year. According to a recent study, the average annual cost for tuition at a 4-year college is more than $30,000 – and that doesn't even cover everything! Paying for college is like signing a contract with a new cable service provider. After doing the research you finally choose a provider based on a specific published price. But when it comes time to sign the contract you find out that there are all of these unexpected fees involved – service fees, taxes, etc. And then the price for service skyrockets after the first year!
With college, hidden costs are everywhere. The amount you pay the school each semester (or each year) probably only covers your tuition, maybe even room and board. But there are so many other things you are going to need to make it through the year – basic school supplies, clothing, transportation and, of course, textbooks. Many students underestimate the cost of textbooks but they actually end up being a significant expense for many students. Keep reading to learn just how much you should expect to pay for textbooks during school and how you can cost those costs a little bit.
How Much Do Textbooks Really Cost?
Though there are certainly some college classes that do not require them, most classes are based around one or more textbooks. This means that in addition to paying tuition and room and board, many students must also pay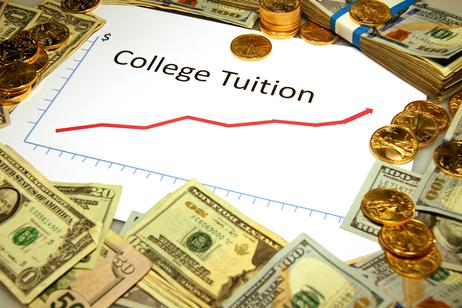 With the cost of tuition increasing each and every year, more students are looking for jobs to help cover the cost of their education.
In 1975, the total cost of tuition at a private non-profit college was just over $10,000. In 2015, that total more than tripled to an average cost of more than $32,000. With the cost of tuition rising with each passing year, it is becoming more and more difficult for students to pay for their education. If you are worried about the cost of your own tuition, you may be considering taking a part-time job while you are in school. Traditional jobs come with set hours, however, which can be difficult to work in around your class schedule. One option you might consider is an online job – there are plenty of online jobs for students that pay $15 an hour or more!
Online Jobs for Students to Earn Tuition Money
Several decades ago when college tuition was still fairly affordable, it was possible for students to earn enough money with a summer job to pay their tuition during the school year. Today, however, this is not the case. More and more, students are graduating from four-year universities with a crippling amount of debt and many of them never make their way out from under it. Attending community college for part or all of your education can save you a lot of money, but the cost is still significant. To help cover their tuition costs, many students are taking online jobs both during and outside of the school year. Below you will find an overview of some of the top online jobs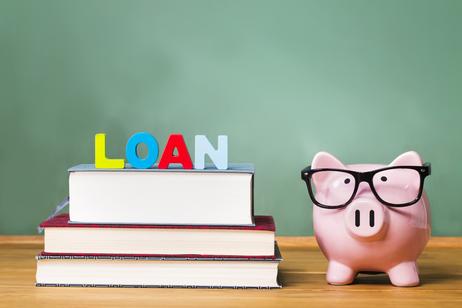 Education becomes more expensive with each passing year so it is important to make smart use of your student loans and to minimize your debt while you are in school whenever possible.
Many people will tell you that you can't get a good job without an education – a college education. Unless you are lucky enough to receive a generous scholarship or help from family, you may be left paying for school on your own and you may need to take out a few student loans – or a lot of them. Unfortunately, the cost of tuition continues to rise each year and the average salary for an entry-level job just isn't enough to pay off student loans for many people. If you are thinking about starting school, or if you already have, do yourself a favor and follow some of these simple tips for minimizing your educational debt while you are in school so that your loans are more manageable when you graduate.
Shocking Student Loan Statistics
According to the most recent reports for 2016, the total amount of student loan debt in the United States is about $1.23 trillion and that number is divided over more than 43 million Americans. The average graduate for the class of 2016 will be graduating with more than $37,000 in student loan debt – that number is up by a full 6% from last year. When it comes to student loans, there are a wide variety of different types and each type of loan has its own interest rates and rules for repayment. Direct loans make up the largest chunk of student loan debt with a total over $840 billion divided over nearly 30 million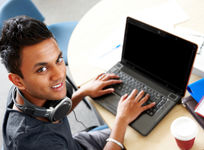 May 26, 2017
Learn how online courses broaden the options of a community college education.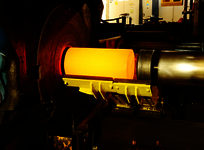 May 20, 2017
Corrosion technology is one of the hottest new industries community colleges are training for. Currently, only a handful of schools offer a program, but the field is open for new graduates.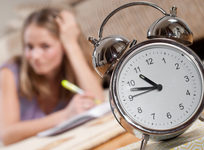 May 20, 2017
A recent report revealed that many California community college students take twice as long to get an associate's degree as is normally required. While community college is less expensive than attending a four-year institution, students who drag out their degree programs lose much of that savings in additional tuition, fees, textbooks, and lost wages. In this article, we examine the reasons why some students take so long to graduate.