Be inspired by the gamut of community college courses, from the arts to technical training. This section will cover everything from remedial classes to continuing education. Community colleges offer courses for youth and teens, individuals looking for a new hobby or skill, or those behind bars looking for a second chance.
View the most popular articles in Courses in College: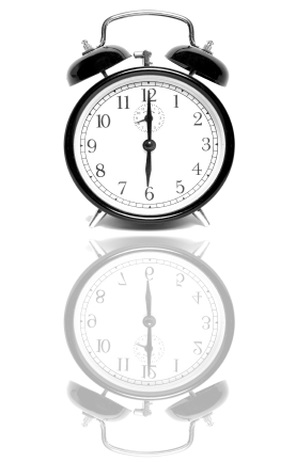 The school bell no longer rings just at 8 AM at some community colleges. Campuses are starting classes at 6 AM, but how effective could these early classes be?
As more students flock to community colleges today, the institutions are staying ahead of
rising enrollment
with creativity and flexibility. The newest offering at many community colleges across the country is early class times that allow for additional course offerings, as well as work around professional students' busy schedules.
However, do classes before dawn really make the grade? We looked at three different community colleges with early course offerings to find the answer.
"Early Bird" Classes at Gateway
Gateway Community College
in Connecticut is just one of the many colleges opening up their campuses for early birds. According to a report in the
Hartford Courant
, Gateway will begin offering its first set of "early bird classes" during its fall semester. The courses will begin at 6:30 in the morning, which will let out by 8 a.m., giving you plenty of time to make it to your day job.
"If you work the average day shift, this could be a simple way to get a class done before you go to work," Dean of Academic Affairs Mark Kosinski states on the
college's website
. Kosinski also told the Courant, "We are constantly looking for new ways to meet the needs of our diverse student body so we'll be looking closely at the results of this pilot to see whether it should be expanded beyond the fall semester."
In addition to adding flexible scheduling for professional students who are earning degrees while
working
full-time, the earlier schedules will provide more courses for
If you own a small business, you are in luck! You can train your employees to improve their skills through free programs available at community colleges.
Most business owners understand that top-notch employee training offers the necessary edge in a competitive market. However, finding the time, money and resources for such training is often out of the grasp of many small companies today.
The good news is that you can get your employees the training they need – sometimes at no cost to you! Community colleges have risen to the call of training the workforce in a variety of skills and industries.
Brush Up on Technical Skills at Brookdale
For business owners who want to help their staffs refine their computer skills,
Brookdale Community College
in New Jersey has an affordable solution. The college is offering a variety of course options, beginning now and running through the end of the year, according to a report in
Asbury Park Press
. The program is funded by a state Department of Labor and Business industry grant, so employees can reap the benefits of the additional training at no cost to them.
Help them achieve greater accuracy in technical jobs
Help them manage staff and workloads more efficiently
Show them how to develop business and serve current customers better
Classes include instruction in MS Excel, MS Word and the basics of navigating Windows. Employers can also find training options in math and measurement, communications, and English as a second language. Courses are offered at the six different Brookdale campuses, or employers can schedule classes right at their place of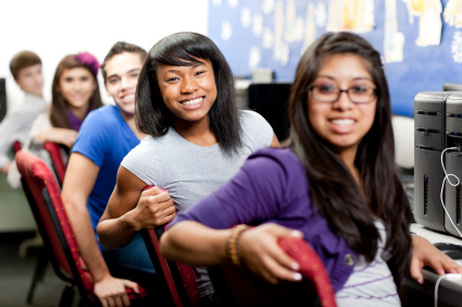 Community colleges are now embracing middle school students! Learn about summer programs at community colleges that offer excellent learning opportunities for middle schoolers.
As students head into the summer vacation mode, many parents are wondering how to keep those busy minds and hands busy as the summer months begin to stretch on. One solution is to send your kids to college for the summer!
More and more community colleges across the country are opening their doors to middle school and
high school students
for summer enrichment programs. These classes provide the opportunity for students to continue learning throughout summer vacation in a fun, low-stress environment that promotes hands-on learning and smaller class sizes for the greatest benefit.
The Benefits of Summer Learning
There are many reasons to consider community college enrichment programs for your middle schooler this summer. According to
Public School Review
, some of the advantages of summer classes include:
Programs that emphasize academic instruction provide students with the opportunity to enhance their cognitive skills.
Any type of summer enrichment program can improve students' social skills and provide opportunity for personal growth.
Summer programs encourage routine during the summer months and encourage physical activity, which may help prevent behavioral issues and emotional downfalls.
There are many opportunities for summer enrichment today, but allowing kids to visit a community college campus offers additional advantages as well. Children get to experience a college environment firsthand, which may encourage them to pursue a higher education after
high school
.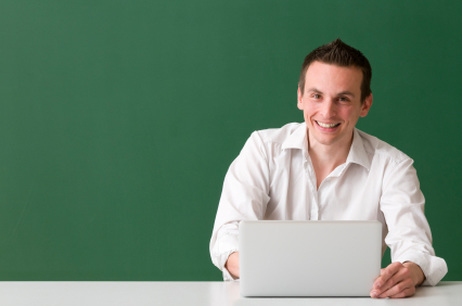 Learn about programs across the country that allow students to take online community college classes for free.
Looking for a way to get a college education at
little or no cost
? So is the current administration!
Last year, President Obama created a plan for community colleges that included a $500 million budget to create free online courses that could be tailored to the specific needs of students. According to
Inside Higher Ed
, the proposal was part of a larger plan to beef up community college services and access, preparing more Americans for practical job opportunities in the current workforce.
Plan Specifics
In addition to helping high schools come up with low-cost curriculum, the original proposal coming out of the White House offered federal funding to help community colleges develop courses that students could take absolutely free. The $500 million originally offered would be used to both create curriculum and ways to assess student performance in the courses. The efforts would be coordinated under a "National Skills College."
Many community colleges supported the efforts, even as they were making the move to put more and
more courses online
. An online curriculum makes sense to many community college students who are trying to structure their education around a professional job and family responsibilities. In light of the fact that many community college students have limited resources to spend on education, the free courses make even more sense on this level. Some college officials are even hopeful that free online courses would inspire other organizations to set up laptop programs to make computers available to low-income students.
Unfortunately, the Obama plan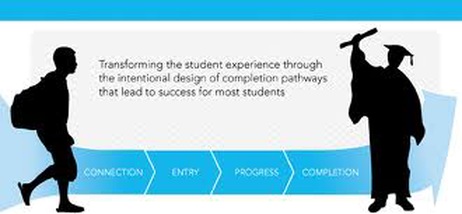 Learn about how small businesses can obtain helpful assistance, training, and mentoring through community colleges thanks to Goldman Sachs' 10,000 Small Business program.
While Goldman Sachs has found itself in plenty of hot investigative water recently, the investment bank has also contributed significantly to the development of small businesses via community colleges. Last year, Goldman Sachs announced the launch of 10,000 Small Business, a multi-million dollar initiative geared toward the creation and growth of small businesses across the country.
An Associated Press report published on
Diverse Issues in Higher Education
last November stated that Goldman Sachs is teaming up with billionaire Warren Buffett to provide $5 million to support small business owners in a variety of ways. Of that amount, $3 million will go to increasing opportunities for financial capital, while $2 million will be earmarked for education and training. The advisory council for the 10,000 Small Businesses initiative will be co-chaired by Buffett, Goldman Sachs CEO Lloyd Blankfein and Harvard Business School Professor Michael Porter.
Overcoming Obstacles
According to the
Goldman Sachs website
, Goldman Sachs is partnering with Warren Buffett, the Initiative for a Competitive Inner City and Community College Associations to provide for three factors that have been identified as the primary barriers to the growth of small business in the United States:
Access to Financial Capital – Goldman Sachs will invest $300 million in a combination of lending and donations to Community Development Financial Institutions to increase the amount of growth capital available to small businesses.
Business Education – Additional education and training will be available to business owners through a partnership between Goldman Sachs, local community colleges, universities and other educational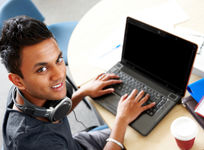 May 26, 2017
Learn how online courses broaden the options of a community college education.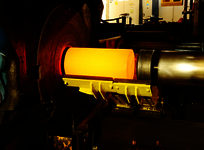 May 20, 2017
Corrosion technology is one of the hottest new industries community colleges are training for. Currently, only a handful of schools offer a program, but the field is open for new graduates.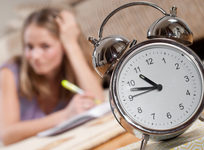 May 20, 2017
A recent report revealed that many California community college students take twice as long to get an associate's degree as is normally required. While community college is less expensive than attending a four-year institution, students who drag out their degree programs lose much of that savings in additional tuition, fees, textbooks, and lost wages. In this article, we examine the reasons why some students take so long to graduate.