Be inspired by the gamut of community college courses, from the arts to technical training. This section will cover everything from remedial classes to continuing education. Community colleges offer courses for youth and teens, individuals looking for a new hobby or skill, or those behind bars looking for a second chance.
View the most popular articles in Courses in College: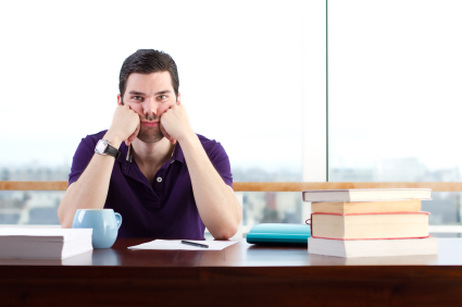 If you are considering repeating community college courses, think again. Community colleges are starting to put limitations on repeated courses, and these classes could impact your financial aid as well.
Community colleges have always been safe havens where
struggling students
can bring themselves up to academic par before
transferring to a four-year university
. In some cases, this might mean repeating a course a number of times before getting the required grade to advance to the next level. However,
budget constrictions
are impacting repeat classes for students across the country, with some left wondering how they will complete their community college program. We will take a look at both sides of this issue to find out how institutions are struggling to balance their commitment to student achievement with their bottom line.
California Setting Limits
California is one of the first to look into setting limits on repeat courses at community colleges across the state. According to a report at
Inside Higher Ed
, the California Community Colleges Chancellor's Office is looking into the feasibility of limiting the number of times students can repeat courses within their college system. Currently, a small number of California community college students may repeat a class as many as five times or more during their college career.
A spokesman for the chancellor's office, Terri Carbaugh, told Inside Higher Ed that the office was looking into the feasibility of a regulation limiting the number of times students can retake courses to save taxpayer dollars. The office would like to set a limit of four retakes, and then community colleges would have to find their own source of funding for additional classes – without using any taxpayer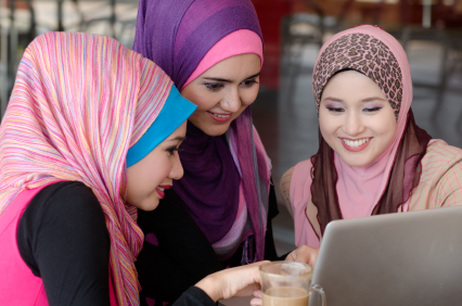 A proposed Islam course at Lane Community College is gaining national controversy as the suppossed anti-Islamic background of the instructor is revealed. Learn more about the sparking debate and the future of the course.
It all started when
Lane Community College
in Oregon decided to offer a non-credit course titled, "What is Islam?" The instructor of the course, Barry Sommer, had submitted an application to teach a class in Islam for the community college, which the college accepted. However, before the course had a single sign-up, the college put the brakes on the offering. Apparently, officials of the school learned some potentially disturbing facts about Sommer and decided it was best to nip the brewing controversy in the bud.

The Facts
Eugene resident Barry Sommer submitted an application in October of this year to teach a class on Islam at
Lane Community College
. The school typically offers non-credit courses for interested students throughout the year, and many of these are taught by qualified residents of the community, rather than
college professors
. According to a report at
World Net Daily
, approval for the course came, and Sommer began preparations for teaching. When the course went online on the college website, Sommer also sent out a press release to alert others to his offering.
Once the details were announced, a local news station asked to interview Sommer. As the course became more public, so did Sommer's background. It turns out the Sommer may have been involved in organizations that were perceived as anti-Islamic. Once the news spread that Sommer was a potential controversial figure in the Islamic community, Lane pulled the plug on the course.
More about Sommer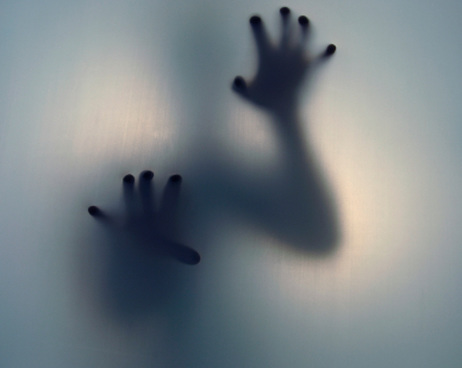 Ghostbusting may be as easy as taking paranormal investigation courses at your local community college. Learn about programs around the country that are piquing interest in the paranormal.
The teacher of the course, Al Taylor, is the PR director of Indiana Ghost Trackers. Taylor will lead students on an exploration of paranormal research that will include conduct and safety, as well as the proper use of paranormal equipment.
The courses are offered at two different Ivy Tech campuses and are done in collaboration with the Kokomo Region of the Department of Workforce and Economic Development. This organization offers provides career training solutions to help fill the needs of today's employers.
The course is taught by Heather Garner of Grahan, the head of TimeStoppers Paranormal and the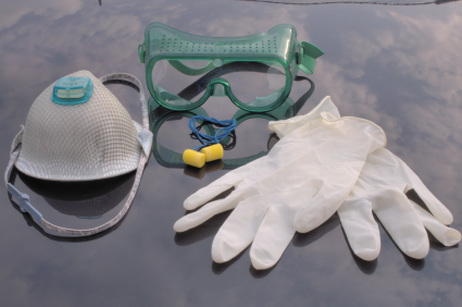 Businesses and prospective employees need to look no further than community colleges for valuable, certified, and affordable OSHA training.
The Occupational Safety and Health Act of 1970, also known as OSHA, was established to ensure a safe and healthy working environment for working men and women, according to the
U.S. Department of Labor website
. The act is designed to provide the necessary training and education to maintain a high level of safety in a wide range of industries.
To work in these industries, new employees are often required to attend OSHA training prior to beginning their new job. Today, there are plenty of options in OSHA training, since community colleges across the country have stepped up to answer the call for skilled laborers who understand the importance of safety on the job.
Determining a Need
OSHA includes a specific set of training guidelines that must be applied to all
businesses
, from the employer down through all of the employees. The guidelines include:
Determining whether there is a need for training
Identifying training needs, goals and objectives
Developing learning activities and conducting training
Evaluating the effectiveness of the program and creating improvements when necessary
The model set forth by the U.S. Department of Labor makes it much easier for
smaller companies
to conduct their own training without going to the added expense of hiring professional trainers or purchasing expensive materials. However, the value from utilizing a community college program for OSHA training often makes this path the best choice for companies of all sizes.
Community colleges take the guesswork out of the process by providing programs customized to the specific needs of industries. Many colleges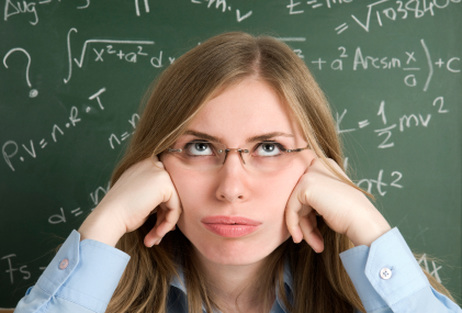 Remedial education can be the catalyst for success for students who struggled through high school. Learn about new remedial education programs at community colleges that help students turnaround their educational trajectory.
In the past, students who struggled in high school often didn't even bother with the idea of higher education. After all, if secondary school was difficult, college would be nearly impossible, right?
However, a push for higher college graduation rates by
President Obama
, as well as truths discovered about many so-called remedial students, has led educators in community colleges across the country to redefine
remedial education
. As times are changing, more students are tuning into special community college programs that are helping them see success in their education and lives after college.
What is Remedial Education?
According to
WiseGeek.com
, remedial education is "education designed to bring students who are lagging behind up to the next level of achievement realized by their peers." Students who found themselves in remedial education often felt they didn't have much chance at academic success beyond
high school
. Those who did qualify for college entrance often dropped out within their first year because they simply didn't have the background knowledge or study skills to succeed in a college setting.
The good news is that these students now have hope for making it through college and
earning a degree
, thanks to programs that help students develop the skills they need to succeed in higher education.
The Need for College Success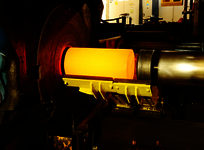 May 20, 2017
Corrosion technology is one of the hottest new industries community colleges are training for. Currently, only a handful of schools offer a program, but the field is open for new graduates.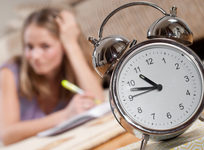 May 20, 2017
A recent report revealed that many California community college students take twice as long to get an associate's degree as is normally required. While community college is less expensive than attending a four-year institution, students who drag out their degree programs lose much of that savings in additional tuition, fees, textbooks, and lost wages. In this article, we examine the reasons why some students take so long to graduate.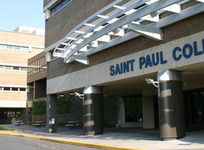 May 20, 2017
We take a look at the latest annual college rankings from Washington Monthly, which provide a list of the top community colleges in the country as well as four-year schools.