Calling All Entrepreneurs! How Community Colleges Can Help You Start Your Business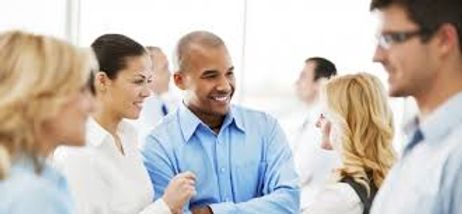 Learn about the courses and resources available at your community college that can help you start the business of your dreams.
Despite a dwindling economy, many business experts believe there is still room for entrepreneurs. In fact, individuals with striking ideas that are budget friendly may be in for luck at their local community college!
If you have an idea for your own business and want to find out the secrets to entrepreneurship success, sign up at your local community college. With courses that specialize in an array of diverse fields, community colleges can help up and coming entrepreneurs refine their business concepts, set up their financial goals, and gain insight into the legal requirements of operating a company.
The Benefits between Community Colleges and Business
As NACCE explains, with a college's ties to its community, along with a nationwide link to fellow colleges across the country, entrepreneurial opportunities result in "Innovative ideas and programs that advance economic growth and prosperity in the communities served by the colleges." By supporting entrepreneurs, community colleges can help stimulate job growth, economic development, and tax revenues for the local area.
Community College Entrepreneur Programs
While NACCE hosts a variety of workshops and courses to foster greater entrepreneurial education, individual community colleges are also working to create their own programs. As the Andover Townsman reports,
Northern Essex Community College
, located in Haverhill, Massachusetts, is one of the many schools providing students with an innovative 20-week Entrepreneurial Training Program. Although the program is a non-credit venture, attendants will gain competitive insights on topics such as:
Market research
Marketing tools
Product / service differentiation
Networking
Sales techniques
Presentation skills
Financial management
Legal and insurance information / issues
Human resource information
Time management assistance
Adding to these perks, students attending this program are also provided with an independent one-on-one meeting for expert guidance and
counseling
. Inspired entrepreneurs can seek personal answers to individual questions, as the experts will also help students customize and implement their business plans. Furthermore, if interested entrepreneurs are seeking out their own business ideas due to a recent
job loss or lay off
,
Northern Essex Community College
may be able to provide qualified candidates for beneficial
tuition assistance
.
Offering additional entrepreneur benefits,
Southeast Community College
(SCC), located in Lincoln, Nebraska, also cultivates entrepreneurs. Through SCC's Entrepreneurship Center, students and interested community members can seek out assistance in starting a business. As SCC explains, the mission of the Entrepreneurship Center focuses on the discovery and development of "talents of individuals in order to enhance business and community through the creation and development of academic, research, outreach and support initiatives that encourage the spirit of entrepreneurship and support entrepreneurs of all ages."
To guide students, SCC offers expert information from their Entrepreneurship Center in addition to an array of workshops with keynote speakers focusing on diverse issues. For example, one specific workshop has been devoted to the imperative discussion of insurance. With an experienced speaker, students attending the workshop learn about major insurance choices, including business, property, liability, worker's compensation, health benefits, and life insurance.
Through classes, workshops, advisors, and experienced educators, community colleges are helping entrepreneurs realize their dreams!
What states are home to the most diverse and least diverse community colleges? In our exclusive diversity report, we analyze our data to determine how much diversity there is on community college campuses throughout the United States. In addition, learn about the benefits of attending a community college with a diverse student body.
As the third wave of TAACCCT grants are issued, we take a look at how community colleges are using this federal money to beef up job training programs across the country.
We take a closer look at the Upward Bound program, which is designed to prepare students for college whom might not otherwise succeed due to economic or family factors.