Crack into Cyber-Security Training at Community Colleges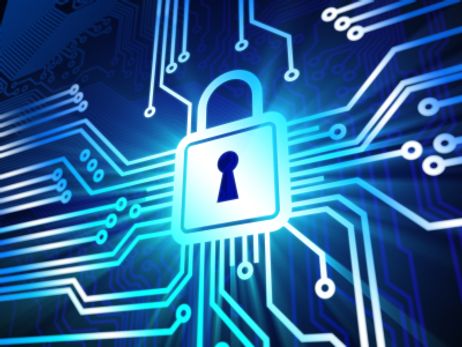 A career fighting cyber-terror and crimes can begin right at community college. Learn about the demand for cyber-security professionals and how you can obtain training at community colleges.
As we have come to rely more and more on computer systems for our daily lives, the issue of
security
has become a more widespread problem. From the original fear over a "Y2K" bug that could wipe out entire financial records when the calendar changed to the rising concern over a variety of
terror threats
, our country is on the search for highly trained cyber-experts that protect our precious computers from whatever ills might befall.
The result is a growing demand for cyber-security training – a challenge that many community colleges across the country have been more than happy to accept.
The Role of Community Colleges
According to a blog on
Bank Info Security
last year, community colleges are beginning to offer cyber-security training in hopes of tapping into funds President Obama has released to spend on strengthening
IT security
. While this blog has voiced concern over the quality of training some students may receive, other reports are attesting to the fact that community college education in this area can be high quality, affordable and practical.
Finding the Best Schools
To help students find the best schools for their needs, the National Security Agency has designated a few institutions as National Centers for Academic Excellence, according to a report in the
Baltimore Business Journal
. When an institution boasts this label, students can rest assured the cyber-security training program has been sanctioned by federal agencies.
Currently, there are 106 colleges and universities across the country that are Centers for Academic Excellence, including the U.S. Naval Academy and
Anne Arundel Community College
in the Baltimore area. Community colleges receive the distinction with a high-quality, two-year Information Assurance program.
What is Cyber Security?
Vulnerability detection and assessment
Cyber incident response
Cyber risk and strategic analysis
Networks and systems engineering
Intelligence and investigation
In addition to the various government jobs available in this area, employment in the private sector is also an option. Cyber-security experts might work in the following:
As security experts for companies that have their own computer networks
In banks and health care institutions to protect sensitive information on patients and customers
As forensic experts that investigate a cyber crime after it occurs and track down the perpetrators
According to an article on Edu.com, some cyber-security experts work as contractors, helping companies safeguard new computer systems or tracking down problems after they arise. In other instances, companies may place a cyber-security guard on staff to protect network systems and the sensitive information they contain.
The
Bureau of Labor Statistics
lumps network security experts with network and database administrators, and predicts a faster rate of job growth than the national average over the next few years in this field.
The job is typically handled in a comfortable office environment, although some aspects of the job may take place in other areas as well. The typical cyber-security expert may work more than the standard 40-hour work week in some situations, and he or she may be on call at times to handle emergencies as they arise.
Finding a Program
If cyber-security sounds like the right field for you, there are many training options available. Community colleges across the country are beginning to offer cyber-security training programs, allowing you to earn an
associates degree
in just two years. In addition to classes in information security technology, students will gain a background in computer science and program and technical management.
One community college currently offering a cyber-security program is
Herkimer County Community College
in Herkimer, New York. This program is available to students who can demonstrate computer literacy and who want to pursue a career in the field, or use the two-year program as a
springboard to a bachelor's degree
. At Herkimer, the entire training program can be completed
online
, making it an easy option for working adults and students who live too far away to commute to campus daily.
Cyber-security is a career path that is constantly growing and evolving. When you complete a training program in this field, it opens the door to a job with the federal government or in the private sector in a wide range of industries. The starting salary is competitive, and the job outlook appears to be bright for at least the next few years. Contact the community colleges in your area to find out if a cyber-security program is available, and get started on an exciting career in the area of network security and information management.
One out of 10 community college students lose their credits when they transfer to a four-year university. Don't become one of these statistics, and learn how to ensure your hard-earned credits are transferred.
Many common myths about community colleges exist, but as they continue to diversify and offer cutting-edge programming, two-year institutions are fighting back against these long-held stereotypes.
The Online Education Initiative will greatly expand course offerings for community college students, while making the transfer process between institutions much more smooth. The Initiative has its critics, however, who decry the loss of local control over education.