The Pros and Cons of Online Learning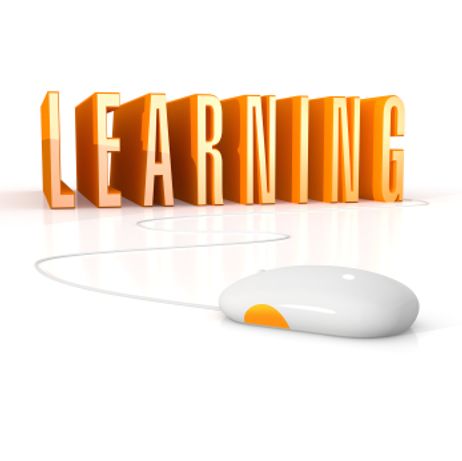 We examine the advantages and disadvantages of using online classes to earn your two-year degree.
Online learning
is developing a more widespread presence at community colleges across the country. The ability to offer classes via the Internet allows for a greater number of students to take the courses on their own time. Flexibility is the big buzzword, with online options providing students the ability to work higher education around work and family responsibilities. However, these new online offerings have their drawbacks as well as their benefits, which have prevented students from embracing them as a full-time college choice.
Study Shows Online Learning Works in Some Situations
A recent study from the Community College Research Center and Columbia University's Teachers College found that students prefer online classes in some situations, but not all the time. According to
Inside Higher Ed
, students preferred face-to-face contact with instructors if the classes were especially challenging or the subject matter was complex or important. Students told researchers they did not feel they learned the material in a class as thoroughly when the class was taught online.
For the study, researchers talked to 46 students at two different community colleges in Virginia. Students surveyed had taken both online and face-to-face classes on their college campus. While the number of students included in the study was relatively small, researchers believe they demonstrated a valid representation of community college students across the country.
U.S. News
reported that the students interviewed in this study told researchers they would be willing to take online classes for certain subjects. However, most preferred the face-to-face classroom experience, and only five of the students surveyed said they would consider a degree program that was fully online. Students said they liked the ability to ask questions and to interact with peers that was available through face-to-face classroom instruction.
However, students also listed significant benefits to the
online learning experience
, particularly in the flexibility and provided by online classes. In addition, students cited the fact that online learning could be done from home. Some students said they were cash-strapped by high gas prices and some did not even own a vehicle to get them to and from campus. Online learning eliminated the travel challenges, so these students could focus fully on the learning experience.
Benefits of Online Education
In addition to the benefits cited by the students in the above study, students also prefer online classes when their schedules do not make it easy for them to attend a campus course.
Cape Cod Today
reports that when work schedules become tight for students who are in a financial bind, online courses free up time and money restraints. In some cases, online classes are less expensive than their face-to-face counterparts.
The growing number of class choices is another boon to online education. Cape Cod Today cites of "robust group" of 31 online courses available through
Cape Cod Community College
in 2010. Classes are offered in nearly every discipline, including the sciences. Even classes that require lab time can be offered as a hybrid option at Cape Cod, with students required to come into the laboratory a small number of times throughout the semester to fulfill their requirements.
Drawbacks of the Virtual Experience
Despite numerous benefits fueling demand for online options nationwide, students and professors are discovering significant drawbacks of online learning as well. As the recent study demonstrated, students often do not feel that the quality of instruction in the same with online classes, which can be problematic in courses with complex material or subjects that require more interaction between students and teachers.
Completion rates are also plaguing online courses at most community colleges. The
New York Times
reports that many students that enroll in a massive open online course, also known as a MOOC, may never even begin the first assignment for that class, let alone complete the coursework. Without the accountability of regular interactions with a professor and other students, some students have difficulty finding the self-discipline necessary to make it successfully through online education.
In addition, even when students have the opportunity to interact with professors and peers via online communities, the advantages to that interaction were not the same as with face-to-face relationships. Students may feel that they can get to know a professor through these interactions, but they generally have doubts that the professor gets to know them the same way. This may be the most compelling reason students prefer a live classroom experience to online coursework in more challenging subjects.
Making it Work
The New York Times reports that now that professors and college administrators are seeing the benefits to
online education
, the work begins to make this structure more successful for students. At San Jose State University, pilot course presented in partnership with a company known as Udacity have become available to students on the campus, as well as community college and high school students nearby. Udacity offers round-the-clock mentors that are available to answer student questions and tutor students through online math courses.
Online mentors typically answer around 30 questions from students every day, dealing specifically with the material the students are currently learning. Questions may be answered through live chat, but there are also options for whiteboard use or a live conversation when necessary. Although small, the pilot program is showing significant promise in improving completion rates for various courses.
Online education is becoming a prevalent choice at community colleges today, with around 97 percent of schools offering some type of online options. However, it appears more work needs to be done to customize this classroom style to various subjects to ensure students can enjoy the benefits of online learning and still succeed in their college experience.
Many students enroll in community college with the intent of transferring to a four-year school. Of those who do, many succeed, and yet traditional colleges and universities continue to overlook them. Read on to learn more about why more community college students don't transfer schools and to receive some tips for making the transfer yourself.
Community college is the only option for many students who either can't afford a traditional four-year university or who need a more flexible school environment. Just because community college is different, however, doesn't mean that its students matter any less. The Aspen Prize exists to encourage community colleges to do more for their students and to continually strive for improvement.
Living with roommates is part of an authentic college experience, but is it an option for community college students? Read on to learn about housing options in community college and to learn how to survive the year with roommates.