How to Guarantee Your Admission to a State University after Community College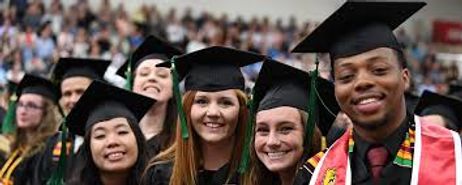 Learn about the strategies you can take to guarantee your admission to a state university once you have completed community college in states like Hawaii, Virginia, California, and New Hampshire.
In these times of tighter family budgets and increased competition for admission to four-year universities, community college students may worry about their prospects for
transferring to a university
after earning an
associate's degree
.
However, many students can put their mind at ease, especially if you live in an area where your local community colleges have entered into guaranteed admission agreements with four-year state universities. What follows is an overview of some states that are leading the way in guaranteed-admission and articulation agreements:
Hawaii
The
Honolulu Star-Bulletin
reports that starting in the 2010-11 school year, students who earn an associate's degree from any of the seven community colleges under the University of Hawaii system will automatically be accepted to the University of Hawaii-Manoa, University of Hawaii-Hilo, or University of Hawaii-West Oahu.
The University of Hawaii will also waive admission fees for these students, and it will make these students eligible for
early registration
at any of the state system's four-year colleges.
New Hampshire
The state of New Hampshire offers its community colleges a similar guarantee. Its Connections Program, according to the Community College Times, allows students who take at least 12 credits per semester for two consecutive semesters at any of the state's seven community colleges to automatically be accepted to the University of New Hampshire or other state schools, as long as the students earned a grade of "C" or better in all of their classes. As in Hawaii, students who are automatically accepted to the state university do not have to pay an application fee.
Virginia
The Virginia-based
Reston Connection
newspaper reports that
Northern Virginia Community College
has an agreement with University of Virginia in which students who earn an associate's degree from the community college and meet certain course and GPA requirements are guaranteed acceptance to the four-year university.
The requirements for guaranteed admission include a GPA of at least 3.4 on a 4.0 scale, a grade of "C" or better in all community college classes and a grade of "B" or better in two required English classes, and a transcript showing that the student has taken a required number of credits in
foreign language
, social science, humanities, historical studies, and "non-Western perspectives."
Northern Virginia Community College
does not stop here, however. It also has guaranteed-admission agreements with "about 38 other colleges and universities," according to the
Reston Connection
. The colleges and universities that have entered into these agreements with the community college include prestigious private schools such as Georgetown and the College of William and Mary, along with various state schools.
Oregon
Oregon's
Umpqua Community College
boasts a number of articulation agreements with private and public universities within the state. Although articulation agreements do not mean that a student is guaranteed admission to these universities, they assure students that their credits earned at the community college will
transfer towards their four-year degree
.
Massachusetts
15
Massachusetts community colleges
participate in the state's MassTransfer program (formerly known as the Commonwealth Transfer Compact), under which students who complete a designated transfer associate's degree program and fulfill minimum GPA requirements at a community college are guaranteed admission to one of ten participating state colleges and universities, including the University of Massachusetts. The MassTransfer website, created by the state's Department of Higher Education, offers a complete list of community college programs which can lead to guaranteed admission to corresponding programs at state colleges.
Florida
Under Florida's 2+2 articulation program, students who earn associate's degrees at one of the state's community colleges are guaranteed admission to one of the state's four-year universities, although they are not necessarily guaranteed admission to their first-choice school. The University of Central Florida participates in an additional program under which
Floridian community college
graduates who meet certain requirements are guaranteed admission to UCF.
California
Students who earn an associate's degree from one of
California's community colleges
, maintain a cumulative GPA of at least 3.0, and complete various course credit requirements are guaranteed admission to one of the campuses in the University of California system, though not necessarily to their first-choice campus.
These programs are growing in popularity, as many students realize that they can save significantly on tuition costs while guaranteeing admission to a desirable four-year university by enrolling in certain approved community college programs. Students who take the time to investigate the articulation and guaranteed-admission programs in their states may find their efforts well rewarded both financially and academically.
With serious mental health issues on the rise on college campuses nationwide, community colleges are scrambling to provide expanded mental health services to students.
We examine a new report at USA Today that shows employment rates for community college graduates have skyrocketed - and which of the fields where a community college degree is particularly helpful.
Who says college is just for the 18 - 22 year old crowd? In fact, more community colleges are recruiting students over the age of 50 - and for good reason!