Does Your Community College Offer Support in a Time of Crisis?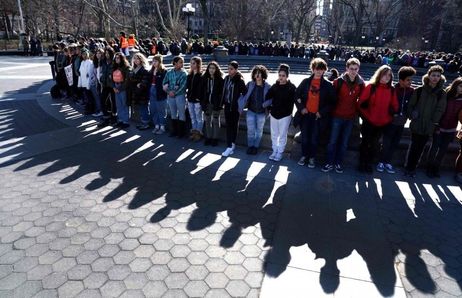 In a time of economic uncertainty, more community colleges have begun to offer reduced or free tuition. Learn about the national movement and proposed legislation that may make all community colleges tuition-free for the unemployed.
As a response to the weakened economy, workplaces across the country are cutting back on their employees and salaries. While this may come as a devastating and unexpected surprise for many workers, some community colleges view this unfortunate downturn as a potential time for new opportunities.
Some community colleges are providing students with "insurance" against unemployment, while others are outright giving free tuition to students. While many community colleges have independently been offering residents
free or reduced tuition
, federal legislation may give unemployed individuals across the nation free access to further education.
Pending Legislation for Greater Support
In light of recent job cuts across the United States, many residents and leaders support plans to offer reduced or free tuition for unemployed citizens. As The Pittsburgh Gazette reports, Pennsylvania's U.S. Senator Bob Casey is one of the many senators and government officials proclaiming that
reduced tuition
may help foster an improved workforce for the future. Casey hopes to pass legislation that would create an Unemployment Tuition Assistance Program in the Department of Labor, wherein individuals who are receiving unemployment payments will be automatically notified as to whether or not they could also receive tuition assistance. If all goes as planned, the legislation could help reimburse schools a maximum of $1,000 per student.
While this plan sounds optimistic, many experts opposed to the plan argue that there are not enough funds to cover the costs of free tuition. Casey, however, argues that the proposed legislation would force the Labor Department to reimburse colleges that are registered with the program. With this approach, money for free tuition would come from the department's grant, the Community Based Job Training program.
According to current reports, the Pennsylvania Commission for Community Colleges discovered that 10 colleges in Pennsylvania provided unemployed workers with free tuition support, ultimately granting 1,062 students a cost-free education. With free educational support, the schools gave out a combined total of 8,481 credits at the price of $741,788.
Unfortunately, due to a lack of national support, the Pennsylvania schools were forced to pay this price with their own budgets. As Casey further explains, "'Pennsylvania's community colleges have shown great leadership and sacrifice to help displaced workers. They have set a great example for the federal government to follow and they should not have to foot the bill alone […] My bill will encourage other community colleges to do the same thing.'"
Recession-Proof Pathways
While Senator Casey begins the legislative process for his plan, more and more local community colleges are creating their own unique programs to help unemployed workers. For example, the Maine Community College Network has created a form of "insurance" against prospective students who may encounter job losses. Lead by John Fitzsimmons, the president of the network,
Maine Community College
students who are dependent upon a worker who losses his or her job are provided with free or reduced tuition. According to reports, the president hopes to encourage families and prospective students to attend college, instead of finding reasons to delay their pursuit of post-secondary education. As supporters further explain, "It would be a shame for students to miss
future opportunities
because their parents were anxious about committing to tuition at a time when their jobs were in jeopardy."
In addition, since most unemployed workers are struggling to find new opportunities in a bleak economy, the opportunity to go to college will create an experienced and competitive workforce. Although the
Maine Community College
plan will not help alleviate all problems associated with the recession, their plans to foster support and ease anxiety certainly serve their students at a time of great stress and turmoil.
To find out if your local community college offers reduced or
free tuition
support, check with a campus advisor or a
financial aid
officer. With an array of new tuition reduction plans gaining popularity, you may certainly be able to attend school tuition-free.
Questions? Contact us on Facebook @communitycollegereview.
Complaints about the current system of accrediting community colleges, combined with the quickly changing scope of community college education and how it's delivered, may soon necessitate changes in the way that community college programs are accredited.
Community college enrollment is in decline, but some schools are refusing to roll over. Read on to learn the factors impacting enrollment rates and what some schools are doing to stay afloat.
In a time of change, the LGBTQ community is receiving more support than ever and the world is changing with each passing year. As a young adult member of the LGBTQ community, you have unique opportunities to take advantage of when preparing to enter college if you choose to. Keep reading to learn what you can expect to see during your college search and how best to prepare for your freshman year.