Continuing Education Opportunities at Community Colleges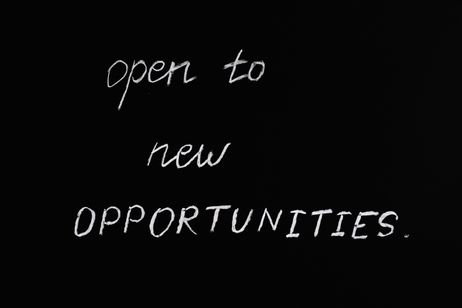 Learn about the variety of options for continuing education in community colleges.
With over 2.5 million adult students enrolled across the country, according to
Eric Digest
, nearly one third of all
community college
students are over the age of thirty. The variety of options for continuing education in community colleges gives students of any age great opportunities for both
technical
and personal interest growth.
Adults Seeking Continuing Education Paths
For adults, or people who are curious about special topics, community colleges and continuing education courses allow the open-study of various subject matters. As
Edgecombe Community College
, located in North Carolina, explains, "Continuing Education promotes the lifelong learning process by offering a wide range of programs and services." The continuing education opportunities are meant to support all adults, regardless of their previous background in education. Most continuing education and special interest students are individuals who are taking classes for non-traditional reasons: According to Howell, "adult students come to community colleges with a variant set of characteristics. They are more likely to attend part-time, to take courses for self-improvement initially rather than for degree completion, and to enroll intermittently." Because most continuing education students are already employed in careers, or work full time in or outside of the home, colleges are reporting that the continuing education students are bringing practical goals and valuable life perspective to the classroom.
What Does Continuing Education Offer?
For many adults, continuing education classes are opportunities to explore hobbies or interests that were more passions, as opposed to career paths. For example, community colleges across the country offer non-degree programs in dancing, art, sports and health, cooking, and even self defense.
And while the course offerings at each community college is unique, some community colleges are gaining attention for their specialized and distinctive continuing programs, as seen at schools such as Eastern Shore and
Edmonds Community Colleges.
At
Eastern Shore Community College
, "Activities are offered in collaboration with local community, civic, social service and cultural organizations and include short-term classes, workshops, lectures, seminars, clinics, trips and cooperatives that meet the personal and vocational needs of individual citizens." Working with community leaders to develop course offerings, Eastern Shore now offers courses that are not only unique, but modern as well.
For example, for adults wanting to gain new computer skills, courses ranging from "Basic" to "Intermediate" are available in content areas of MS Excel, or MS Access. For adults looking to utilize their computer skills to turn a profit, the "Doing Business on EBAY" course can highlight how to implement sales techniques, use the EBAY site successfully, and work to earn revenue from sales. Also offering other focused classes, such as "Computers for Senior Citizens," and even "Digital Photography," Eastern Shore is working to offer classes that are not only interesting, but also applicable and usable in the real world.
For students looking to connect with their inner artist—even the inner
inexperienced
artist –
Edmonds Community College
offers an "Arts Now" program that strives to incorporate art into the community: "Our goal is to support the creative community with professional and technical classes […] Arts Now classes, lectures and art on exhibit are offered to bring out the creative spirit in all of us."
With unique classes in pottery and even jewelry making, students can create their own works for display or wearing. For example, in the "Metal Etched Jewelry" class, students can make earrings, necklaces, bracelets, or other objects. As Edmonds explains, "This program is metal etching simplified so anyone can do it and use it to make really fine jewelry pieces." Or, for those interested in the paper or canvas arts, there are classes in drawing, printmaking, silk painting, and a variety of other mediums. For the more digitally inclined, Edmonds offers digital photography classes, including focus courses on light control and Photoshop.
While
Edmonds Community College
certainly offers many courses in the visual arts, this college also provides courses in the language and theatrical arts as well. If you are interested in writing, the "Screen Writing for Movies and TV" allows students to move their ideas towards the movie and TV industry, by providing tips, structure, and feedback for improvement. For those interested in the acting side of entertainment, students can enroll in one of the several voiceover classes, or other acting options. And for other language arts classes, students can take courses in learning Spanish or Mandarin Chinese.
How to Enroll
Enrolling in continuing education courses is fairly easy with the assistance of a community college's advisors. Any adult within commutable distance to a community college is often eligible for non-degree programs, as long as the interested student is over 18 years of age, and can provide sufficient forms of identification.
While the enrollment requirements vary at each college, as some colleges require proof of high school graduation or a GED certificate, college advisors at each institution can assist with their college's process. Also, as the enrollment process begins, there will most likely be several
enrollment fees
, in addition to course and textbook costs.
Financial aid
or payment programs may be available.
Regardless if you choose continuing education to further your career, start your own business, or fulfill your personal interests, community colleges offer a wealth of knowledge for adults.
References
What states are home to the most diverse and least diverse community colleges? In our exclusive diversity report, we analyze our data to determine how much diversity there is on community college campuses throughout the United States. In addition, learn about the benefits of attending a community college with a diverse student body.
As the third wave of TAACCCT grants are issued, we take a look at how community colleges are using this federal money to beef up job training programs across the country.
We take a closer look at the Upward Bound program, which is designed to prepare students for college whom might not otherwise succeed due to economic or family factors.