A lucrative career can start right at community college. Consider the many smart career options that await after completing community college training programs. From horticulture to the music industry, culinary arts to aerospace, we cover the latest hiring practices, job requirements and trends in the job market.
View the most popular articles in Career Training: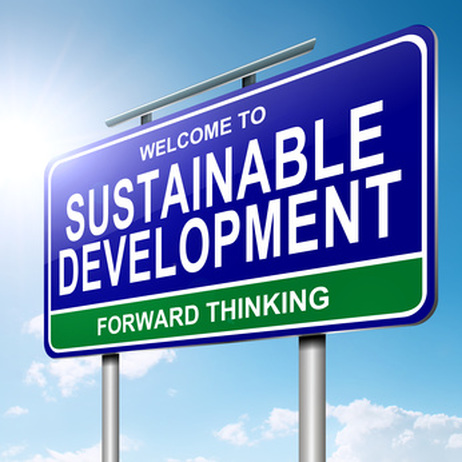 Learn about new sustainability programs designed to educate students on green industries and how students can use those studies to build successful, "green" careers.
"
Going green
" has become a mantra for institutions of higher education across the country, particularly community colleges dedicated to training a new generation of workers in industries that need them most. Since much of today's technology and industry are beginning to revolve around sustainability, raising awareness and providing
training in green industries
will benefit graduating students and the communities and businesses. We have a few examples of community college campuses that are taking green education to the next level.
Danville Area Community College Adding Green Curriculum
Illinois will be seeing more workers trained for green jobs as Danville Area Community College established a new curriculum that emphasizes sustainability and energy-efficiency. According to a report at the Commercial-News, the college has received a portion of a three-year $19.4 million grant from the U.S. Department of Labor's Trade Adjustment Assistance Community College and Career Training Initiative and the Illinois Green Economy Network. In addition, the DACC board recently voted to enter into an agreement between the school and the Illinois Green Economy Network (IGEN) in order to participate in energy-saving projects with the organization.
"It all evolves around dislocated workers and training them for green jobs," Bruce Rape, Dean of Business and Technology for DACC, told the Commercial-News. Rape described the new hybrid programs in manufacturing and
wind energy technolog
y as examples of this partnership that will bring more trained workers into green industries throughout the state. These programs will be done in partnership with
Highland Community College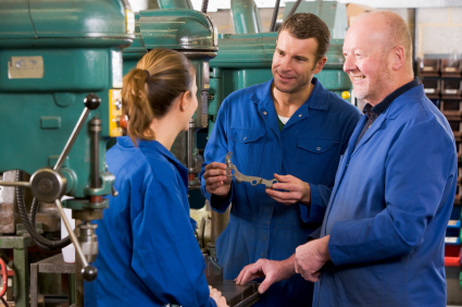 With a shortage of trained workers in the manufacturing industry, community colleges are stepping up to provide the necessary education to get more prepared workers into the industry as quickly as possible.
Despite the high unemployment rate and sluggish economy plaguing much of the country, there are numerous industries that can't find enough skilled workers to staff their offices. To address both of these issues, community colleges nationwide are developing training programs in fields facing staffing shortages, putting
displaced workers
back on the job and filling company needs. One focus to this end is on the manufacturing industry, a field that promises long-term economic growth and job stability. Community colleges are answering the manufacturing call, with new programs cropping up at campuses coast to coast.
Manufacturing Program Expanding at Asnuntuck
Already boasting a successful manufacturing training program, Asnuntuck Community College is preparing to expand to allow even more students the opportunity to move into this lucrative field. According to the Windsor Locks Patch, the Connecticut state legislature recently passed a comprehensive jobs bill that allotted $2.2 million to the school for the purpose of growing their precision manufacturing program. The hope is that expansion of the program will encourage long-term economic growth in the area by boosting small business opportunities.
"Small business continues to be the engine that drives our economy," State Representative Kathleen Tallarita (D-Enfield) told the Patch. "Investing in the future of Connecticut's small businesses is essential to our continued economic growth."
The funding will be used to increase the student body in the manufacturing program from 200 to 350 full-time students. It will also increase the number of incumbent workers from 325 to 450. The money will also allow the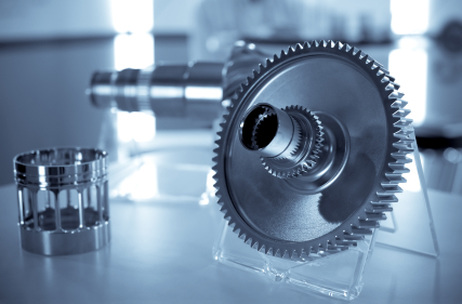 Learn about a Governor's Investment in Aerospace grant that will help 13 Washington community colleges develop training programs for the aerospace industry.
Aerospace is big business in the state of Washington, with more than 600 aerospace-related businesses currently residing there. To ensure a sufficient influx of quality, trained workers, new grants are coming to community and technical colleges in order to provide necessary training as quickly as possible. Funding will come from both state and federal sources, with millions of dollars coming to colleges across the state. The additional money will be a boon to the aerospace industry in Washington, as well as institutes of higher education supplying the training.
Federal Funding Distributed to Washington Technical College
The Obama Administration offers the first grant for aerospace training to Renton Technical College in Renton, Washington. According to a report in the Renton Reporter, the $2.1 million grant was a portion of the funds awarded to the Spokane Community College system through the Trade Adjustment Assistance Community College and Career Training grants program, or TAACCCT grants. These grants are part of the workforce development plan created by the White House to help displaced workers get the training they need to find new lines of work. Community Colleges of Spokane was given $20 million for this purpose, according to the U.S. Department of Education website.
The Air Washington Consortium
The portion of the Spokane funds were given to Renton as a part of the Air Washington consortium that includes 12 community and technical colleges and focuses on training for aerospace jobs in the state based on current and verified local industry needs.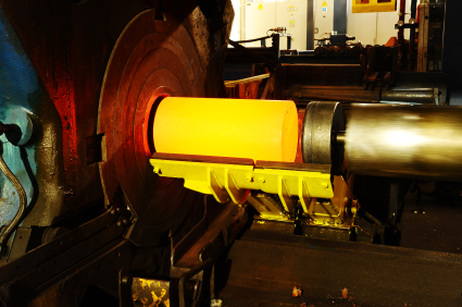 Corrosion technology is one of the hottest new industries community colleges are training for. Currently, only a handful of schools offer a program, but the field is open for new graduates.
Metal is a material that has been used for the construction of many of our buildings and much of our infrastructure today. As this substance corrodes over time, it creates serious safety, environmental and financial concerns across the globe. The industry of corrosion technology is a relatively new field committed to preserving construction projects of all kinds with corrosion prevention and repair. Now community colleges are coming onboard this exciting new field to train up a new generation of workers committed to preserving the hard work of generations past.
What is a Corrosion Technician?
According to the
Kilgore College website
, corrosion technicians work in both indoor and outdoor settings, installing, maintaining and inspecting properties of all kinds. Structures of concern for corrosion technicians might include massive underground pipelines, industrial equipment and storage tanks. The technician might also work in transportation, maintaining airplanes, boats and other vessels.
The corrosion technician must have a background in chemistry, metallurgy and electricity. These professionals may specialize in a particular area of corrosion technology, such as coating inspection or material selection, but others may work in a more generalized setting. According to a report at Pay Scale, the average salary for corrosion engineers ranges from just under $40,000 annually to more than $100,000, depending on the level of skill, training and experience. The field is a growing one, with an increasing demand for corrosion technicians as current infrastructure ages, and few workers trained and ready to fill the positions. Fortunately, more community colleges are offering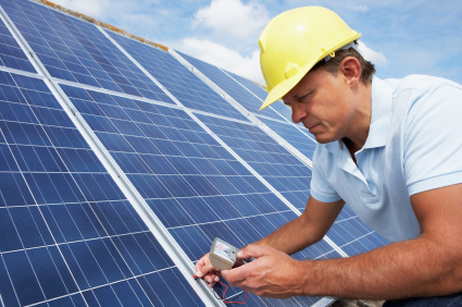 Due to the tremendously growing demand in the field, new solar technology labs and training programs are opening at schools across the country.
Solar energy is a growing technology that may be one of the best options to oil in the future. To answer the call within the solar industry, more community colleges are coming onboard to train a new workforce of
solar energy technicians
. From a new solar energy lab in Maine to programs in solar thermal systems across the country, those who are interested in this exciting, growing field can get the training they need to launch a rewarding career in the solar energy industry.
Solar Technology Lab Opens in Maine
Kennebec Valley Community College has plenty to celebrate this year. The school is opening a new Solar Heating and Cooling Lab in the Muriel P. Frye building on the Fairfield campus, according to a report in the Morning Sentinel. The college was chosen by the U.S. Department of Energy in 2009 as one of nine regional resource and training locations nationwide. The Department of Energy partnered with the U.S. Departments of Labor and Education to launch the Solar Instructor Training Network at community colleges across the country.
The Solar Instructor Training Network is designed to prepare trainers for solar technology programs across the country. The trainers that complete the program will then go to various colleges to prepare students for careers in the solar heating and cooling industry. According to a report at
WABI TV5
, the lab at Kennebec has been in development for more than a year and serves as an example of how solar energy can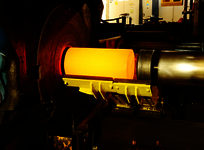 May 20, 2017
Corrosion technology is one of the hottest new industries community colleges are training for. Currently, only a handful of schools offer a program, but the field is open for new graduates.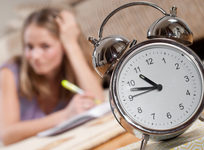 May 20, 2017
A recent report revealed that many California community college students take twice as long to get an associate's degree as is normally required. While community college is less expensive than attending a four-year institution, students who drag out their degree programs lose much of that savings in additional tuition, fees, textbooks, and lost wages. In this article, we examine the reasons why some students take so long to graduate.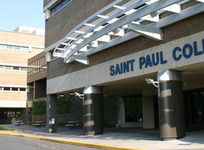 May 20, 2017
We take a look at the latest annual college rankings from Washington Monthly, which provide a list of the top community colleges in the country as well as four-year schools.