Begin your career in public service at community college. Receive cutting-edge firefighting training, lean more about air force programs and learn how community colleges are training our armed forces. Regardless of the badge you carry, a honorable public service career can be jump started at community college.
View the most popular articles in Public Service Careers: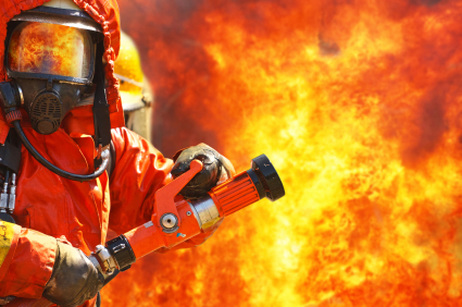 Today's community colleges are playing a critical role in firefighting training, even for those who have not yet been hired by their local fire department.
Firefighting has traditionally been a career that trains applicants on the job, once they pass basic physical and mental testing. However, as the career field becomes more competitive, more and more fire departments are looking for applicants with some sort of post-secondary training – even an
associate's degree
in fire science. Community colleges are quickly rising to answer the call, providing state-of-the-art training facilities to prepare new firefighters for the rigors and diversity of the job.
About the Firefighting Profession
According to the U.S. Bureau of Labor Statistics, the job of a firefighter involves hazardous conditions and long, irregular hours. Despite the demands of the job, this industry is expected to see keen competition for available jobs, since many qualified applicants are interested in becoming firefighters. In addition to rigorous training applicants must undergo, physical and medical exams must also be passed to ensure applicants are healthy enough for the job. Ongoing training is a must in this industry, as new fire fighting and first aid techniques are developed all the time.
Because many senior firefighters are nearing retirement age, younger workers are being asked to take on leadership roles within many departments. To prepare these new firefighters for their positions, departments are teaming up with some community colleges across the country to provide the highest quality of training possible. We have examples of just a few of these programs going on around the nation.
Mesa Offers Virtual Emergency Training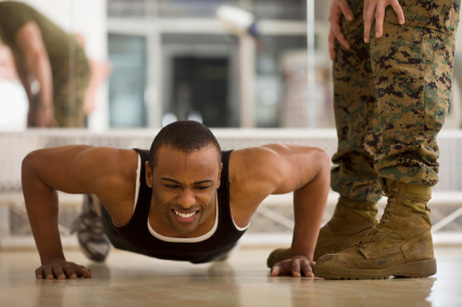 Boot camp may just be found at a community college near you. Learn about community college campuses that are taking an active part in training our country's armed forces.
For many
high school graduates
interested in the armed services, enlisting right after graduation is the obvious option. However, the decreasing numbers in our armed services today have left many of the divisions ill-equipped for the training regimen of new recruits coming into the programs.

Community colleges across the country have stepped up to shoulder some of the additional load, offering courses specifically geared to military personnel in all branches of the armed services.
It is not unusual for community colleges to answer the
occupational calls
of our country today. Many colleges are now providing training in the industries that need more employees, filling the needs of companies while giving individuals opportunities to step into
recession-proof careers
. However, the idea of providing military training is catching on, as community colleges offer the specialized training new recruits need to handle the responsibilities of the armed services today.
Training in San Diego
San Diego City College
is at the forefront of military training in an academic setting. According to a report at
Sign on San Diego
, this college received a very humble start in training military personnel in the 1970s, offering them math and English classes to supplement their military training. Today, the college offers a nationwide network that employs nearly 500 instructors, many of whom were former service members themselves.
Along with basic academic curriculum, students in this program participate in classes like Small Arms: Live and Simulated Fire, Surface Combat Systems and Anti-Terrorism/Force Protection. The program that began in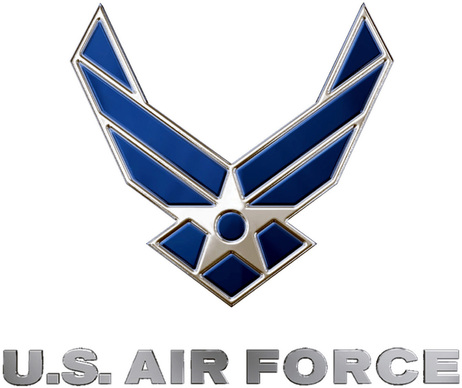 Learn more about the opportunities available through the Community College Air Force Program, and how the degrees may benefit your future service career.
For individuals seeking to pursue a career in the military or government service industry, there are incredibly noteworthy and rewarding programs available for students specifically focused on service in the United States Air Force. The Community College of the Air Force (CCAF) is dedicated to guiding students with engaging, rigorous, and advanced programs for various courses of study.
As Military Advantage describes, "The
Community College of the Air Force
(CCAF) is a worldwide multi-campus community college established to meet the educational needs of Air Force enlisted personnel. CCAF is regionally accredited by the Southern Association of Colleges and Schools/Commission on Colleges (SACSCC) as an occupational educational institution."
Also referred to as "Air University," CCAF is a renowned school dedicated to providing students with a range of skills, experiences, and information for
future careers
and success.
Community College of the Air Force Programs
Established in 1946, Air University has provided students with access to associates degrees and training in order to employ, command, and/or research tasks in the air, space, and cyberspace at various professional levels. Adding to this, as Air University explains, their curriculum includes training in management, technological development, and scientific understanding – giving students a very well rounded education for their future careers.
What is the Purpose of the Community College of the Air Force?
According to Air University, "As an institution of higher learning, the Community College of the Air Force has a stake in the job knowledge and performance of every enlisted person in the Air Force. The contributions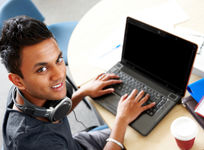 May 26, 2017
Learn how online courses broaden the options of a community college education.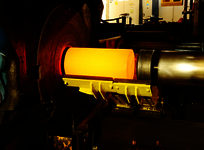 May 20, 2017
Corrosion technology is one of the hottest new industries community colleges are training for. Currently, only a handful of schools offer a program, but the field is open for new graduates.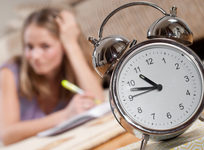 May 20, 2017
A recent report revealed that many California community college students take twice as long to get an associate's degree as is normally required. While community college is less expensive than attending a four-year institution, students who drag out their degree programs lose much of that savings in additional tuition, fees, textbooks, and lost wages. In this article, we examine the reasons why some students take so long to graduate.