A lucrative career can start right at community college. Consider the many smart career options that await after completing community college training programs. From horticulture to the music industry, culinary arts to aerospace, we cover the latest hiring practices, job requirements and trends in the job market.
View the most popular articles in Career Training: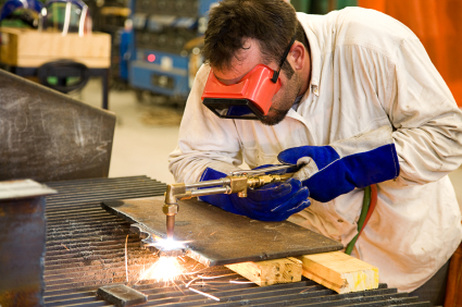 We look at concerns about the skilled worker shortage and alternative views about the problem. We'll also explore how community colleges play a key role in building up the workforce, if a shortage does indeed exist.
The "
skilled worker shortage
" has become popular fodder for educators and business leaders alike. The perceived shortage has pushed for more partnerships between businesses and local community colleges and even more effective vocational programs at the high school level. However, some economists and other experts argue that the labor shortage is a myth, construed by educators and others who are interested in promoting their own interests by expanding the base of mid-level skills in the country. So is the skilled worker shortage a hard fact or mere myth? The answer may be much more complex than one might think.
Jobs Sitting Empty
One compelling argument in favor of the skilled worker shortage is the fact that many jobs at this level are sitting vacant today.
Bloomberg Business Week
reports that as many as 600,000 manufacturing jobs in the United States remain unfilled. Those numbers come from a recent report published by Manufacturing Institute.
According to the
Business Review
, New York alone could see a worker shortage of 350,000 by 2018, as the need for skilled employees in the technology sector continues to rise. The
Society for Human Resource Management
cites numbers from the McKinsey Global Institute that show the world could be short 40 million college-educated workers by 2020. Developed areas of North America and Europe alone could see a worker gap of up to 16-18 million workers by 2020.
While the numbers sound grand, individuals are urged to take a closer look at the data to determine precisely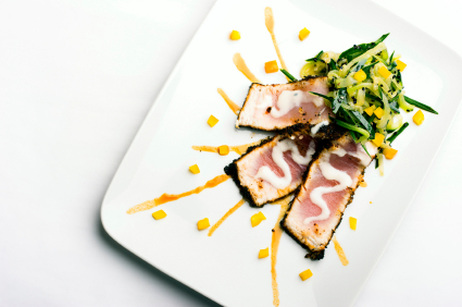 We look at an interesting new trend, as more students pursue culinary arts degrees at community colleges. Could popular television programs be fueling the interest?
Culinary arts
have become a popular degree program at community colleges across the country. What is fueling this sudden surge of foodies? Some believe it is the growing number of cooking programs on television that tend to glamorize what was once known as a relatively mundane, low-paying industry. TV has also increased interest in food enjoyment, which has further fueled the need for talented chefs – providing more opportunities for those who pursue a two-year degree in culinary arts. As the cycle continues, more college students are taking a serious look at the potential for a culinary arts degree, as well as the best schools to pursue an education in all things culinary.
Los Angeles Colleges See "Explosion" of Enrollment
The culinary arts programs at community colleges in
Los Angeles
have never been healthier. According to the
Daily Breeze
, enrollment in some programs has more than doubled within a few years. Some schools are reporting an overflow of students in classes and an even longer wait list for students who were unable to get into the classes of their choice.
For example, the culinary arts program at
Los Angeles Mission College
has more than doubled the student population in just three years – from 250 students to 600 currently. The school has recently expanded the space for their program, adding an extensive new facility that boasts seven full kitchens equipped with some of the latest cooking technology. The $40 facility seemed to go up almost overnight, with plans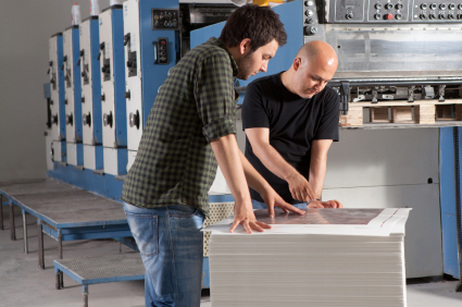 For those who want to explore a career with growth potential, we introduce several high demand jobs that can be jump-started at community college.
Ready to kick your dead end job in favor of more lucrative prospects? A
community college degree
might be just the ticket. Many of the jobs in the U.S. that were hot at the end of the 20
th
century are barely simmering today. Now might be the perfect time to make a career change with the help of the two-year school in your area. Check out these jobs gaining ground and alternatives that might put you back on a positive career track once again.
Desktop Publisher
This job was a hot one at the end of the last century, as many small business owners turned to pros to turn out their marketing material and newsletters. However, new and improved software has made the job significantly easier, which makes the job of the desktop publisher less cost-effective today. Some companies are also outsourcing this type of work to save a buck. According to
Yahoo Finance
, this field is expected to decline by more than 14 percent over the next decade, as businesses turn to other sources for their publishing needs.
Instead of stagnating in the fading world of desktop publishing, Yahoo Finance suggests an alternative career in
drafting
. Drafting takes you from published designs to manufacturing designs, creating technical drawings and plans for everything from the cardboard holder for your coffee cup to full-size building structures. Many community colleges across the country offer two-year degree programs to help you launch a new drafting career. Average annual pay for drafters is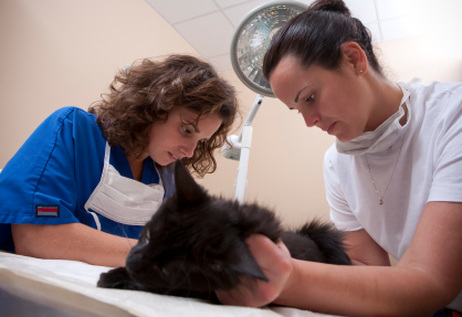 We analyze 10 of the top community college degrees that provide excellent future professional potential.
If you are looking for a job with serious career potential for the 21st century, a community college might be just the place to start. Two-year schools offer a wealth of degree options for in-demand industries for the local workforce and beyond. Check out these 10 community college degrees with excellent future potential.
Plumber
Plumbing may not be the first thing you think of when you are considering lucrative careers for the 21
st
century, but guess what? This industry is predicted to grow by more than 25 percent over the next 10 years, according to
Yahoo Finance
. The average annual salary can go up to more than $67,000 as well. While some enter the plumbing industry through an apprenticeship or on-the-job experience, an associate degree from a local community college could sweeten the pot on the employment front.
Veterinary Technician
If you love animals, a career as a
veterinary technician
might be the perfect choice. These professionals work alongside veterinarians, offering support with regular checkups, performing diagnostic examinations and assisting during surgery. A two-year degree from the right community college can launch your career in this growing field. According to
Money Crashers
, the projected growth for veterinary technicians over the next 10 years is around 35 percent, with an average annual salary of $30,000.
Diagnostic Medical Sonographer
These healthcare professionals utilize ultrasound equipment to screen and diagnose a number of conditions. As this technology has grown and evolved to encompass a large number of diagnostic purposes, the need for medical sonographers has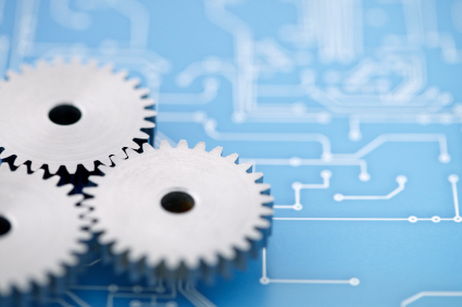 We review recent reports showing community colleges are placing a new emphasis on STEM education – with considerable success.
STEM education
(science, technology, engineering and mathematics) has become the edge the U.S. needs to compete in the global workforce of the 21
st
century. How to get that education is now a source of discussion for business and education leaders. The shift from four-year schools to a two-year degree is a pronounced one, and while it may not be right for everyone, it is a key component in the economic health of this country. Are community colleges becoming the new leader in STEM education?
The Rise of STEM
Community College Week
reported on 2012 data released by the President's Council of Advisors on Science and Technology that suggested that if the U.S. is to remain a STEM leader, the country must produce one million more STEM graduates than current rates project. The
Atlantic
reports that according to a 2011 STEM report from the Center on Education and the Workforce at Georgetown University, 92 percent of STEM workers will need post-secondary education by 2018. Around 35 percent of that number will require training at the community college level, while another 65 percent will need baccalaureate degrees.
STEM fields are extensive today, including a wide range of
engineering and science industries
. Some of the fields currently being transformed by innovations in science and technology include construction,
advanced manufacturing
,
healthcare
, biotechnology, transportation and
energy
. STEM might include work with computers, electricity, biochemistry, statistics, engineering and geography. There will also be a demand for teachers who can instruct up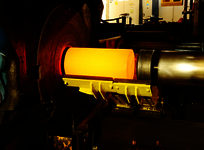 May 20, 2017
Corrosion technology is one of the hottest new industries community colleges are training for. Currently, only a handful of schools offer a program, but the field is open for new graduates.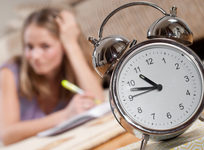 May 20, 2017
A recent report revealed that many California community college students take twice as long to get an associate's degree as is normally required. While community college is less expensive than attending a four-year institution, students who drag out their degree programs lose much of that savings in additional tuition, fees, textbooks, and lost wages. In this article, we examine the reasons why some students take so long to graduate.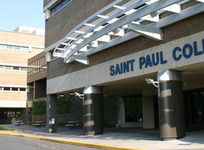 May 20, 2017
We take a look at the latest annual college rankings from Washington Monthly, which provide a list of the top community colleges in the country as well as four-year schools.