Recession-proof and rewarding, healthcare careers can be started right from community college. Here you'll identify the hottest trends in health care degrees, earn how to become an emergency technician and read why community college is a great place to start your addiction counseling degree.
View the most popular articles in Healthcare Careers: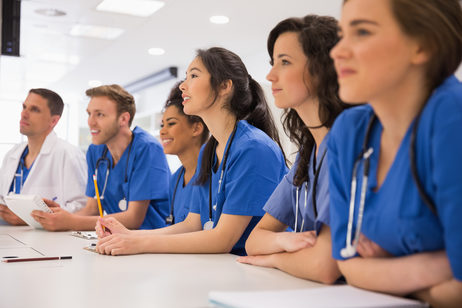 If you are considering medical school, you may be wondering how your application could be impacted by attending community college. Learn more about the pros and cons of community college degrees for med school applications.
There are many benefits associated with attending community college versus going to a traditional college or university. For one thing, tuition tends to be much more affordable at community college and there is often greater flexibility in terms of taking classes online, at night, or in different locations. When it comes to certain career paths like medicine, however, having a degree or college credits from a community college can sometimes be a problem. Keep reading to learn more about getting into medical school with a community college degree.
What are the Prerequisites for Medical School?
Many students who know that they plan to pursue a career in medicine choose a pre-med degree or concentration with their undergraduate schooling. You can certainly get into med school with other degrees, but you do need to have certain prerequisites if you want your application to be considered. Each school may be slightly different but the general prerequisite requirements and recommendations for medical school are as follows:
One year each of biology, general chemistry, organic chemistry, and physics
Related lab work for each of the courses listed above
Knowledge of health care issues and volunteering and awareness of health care activities
Well-rounded experience with electives and extracurricular activities
In addition to these requirements and recommendations, you should think about what kind of degree you will pursue in undergrad if you don't go pre-med. Science majors are the most common in medical school but many medical schools express an interest in well-rounded students by taking applicants from other degrees such as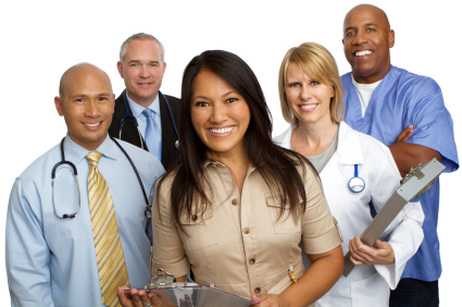 The healthcare field is booming in 2013 – we'll look at some of the top career choices in the industry that you can enter with just a two-year degree program.
Dental Hygienist
Dental hygienists
assist dentists in their offices, educating patients and providing cleaning and preventative care. According to a report in
U.S. News and World Report
, the average annual salary for these professionals is around $68,000, and many only work part time. You can launch your career as a dental hygienist with a two-year degree at your local community college. Many schools feature dental laboratories, where
students work with actual patients for practical, hands-on experience
. In some states, hygienists must also pass an examination to practice, but community colleges often provide the preparation and opportunities for testing as part of the degree program.
Medical Laboratory Technician
This medical professional performs routine laboratory tests for diagnostic and monitoring purposes. Tests might include blood and urine tests, as well as examinations of tissue and other bodily fluids.
Medical laboratory technicians
typically work in the lab of a hospital, according to the website for the
MHA Health Careers Center
. They might also work in the laboratories of public health clinics, universities and biomedical companies. The average annual salary for a medical laboratory technician is around $32,000, and job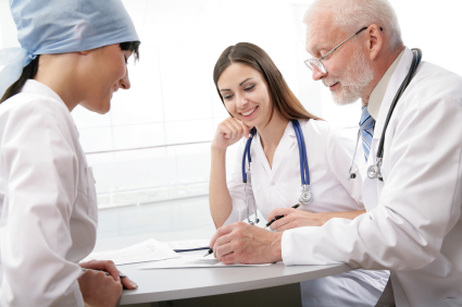 Many community college students are reaping the rewards of a healthcare career, which explains the popularity of health degrees. Learn about what a new report reveals about healthcare degrees and how it translates to the future of your career.
Community colleges have become a popular place for students of all ages to get the training they need to move into a rewarding and lucrative career. Despite concerns over
budget cuts
and diminishing
completion rates
, a new report by Community College Week shows that many schools nationwide are continuing to churn out large numbers of graduates. One secret to higher completion rates appears to be the inclusion of the variety of
health care degree programs
in a school's course catalogue. Although other industries are floundering in the current sluggish economy, health care continues to be a strong option for those looking for a
recession-proof career
.
What the Numbers Show
The current report by Community College Week shows that over the past decade, the number of associate degrees offered by community colleges in the health care field grew by an astonishing 111 percent. Certificates offered by community colleges in the health care industry grew by 240 percent during the same time frame. By the end of the 2009-2010 school year, community colleges across the country awarded more than 177,000 health care degrees alone.
The study conducted by Community College Week used data collected by the National Center for Education Statistics (NCES), through the Integrated Postsecondary Education Data Set (IPEDS). According to the Community College Week website, while the information was complete for each college listed, all of the eligible colleges are not included on the current list. However, most of the schools not listed were relatively small
With the growing number of Baby Boomers reaching their golden years, the demand for caregivers is surging. Learn about a career in caregiving and how you can get your training at community college.
The trend in the United States has gradually been moving from placing
elderly
patients in hospitals and long-term care facilities to allowing them to stay in their homes and communities for as long as possible. To achieve that goal, the role of the home caregiver has also expanded, with more need for these trained professionals than ever before. Home caregivers make regular trips to the homes of patients to help them live independently for as long as possible. While training for qualified caregivers has not kept up with demand, new training programs are cropping up at community colleges around the country to get more professionals into this rewarding career.
Jobs for Caregivers
According to the
U.S. Bureau of Labor Statistics
,
job growth
for home caregivers and
health aides
is expected to increase exponentially as the demand for these professionals rises. Many caregivers work part-time evenings and weekends, while others find full-time employment. Some of the duties of a home caregiver might include:
Working with elderly or physically or mentally disabled patients to help them live independently
Helping patients recently discharged from hospitals as they recover from illness, injury or surgery
Providing psychological support and instruction to patients they visit
Performing light housekeeping duties like changing linens and cooking meals
Checking a patient's vital signs and keeping record of the results for doctors
Assisting patients with basic functions like bathing, grooming or dressing
Because many home caregivers must help patients get in and out of bed or get around their homes, the job can be physically demanding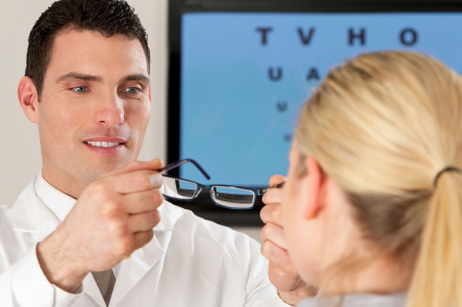 See better job prospects and a lucrative career through opticianry training courses at your local community college. Learn about the profession and training needed to become a dispensing optician.
In the hunt for
jobs that can survive in any economic climate
, vision care has slowly but surely come to the forefront. Adults of all ages are discovering that careers as a dispensing optician offer job stability and a decent salary after just a few short years of training. Whether you are just starting out after high school, or looking for a job change after years in the workforce, we have the facts to help you decide whether a career in opticianry is the right choice for you.
What is Opticianry?
Once a patient receives a prescription for glasses or contacts from an optician or ophthalmologist, the dispensing optician is responsible for creating the eyewear for the patient's specific needs. This professional uses a host of diagnostic equipment to measure the thickness, width and curvature of the cornea to fit contact lenses precisely to the patient. In some cases, the dispensing optician will be responsible for actually cutting the lenses and placing them into the frames, as well as adding tinting or protective coating to the lenses themselves.
Once the eyewear is complete, the dispensing optician meets with the patient once again to ensure the glasses fit properly and make adjustments as needed. These employees might also help clients who need repairs to their glasses or educate them about appropriate care of their eyewear. Some also perform administrative duties, such as maintaining a database of customer prescriptions and tracking inventory and sales.
Dispensing opticians work in a range of venues, including doctor's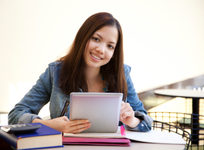 May 19, 2017
We'll report on the Benefits Access for College Completion Initiative, which will connect low-income community college students to much-needed public benefits for the purpose of improving college completion rates.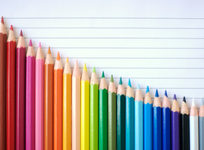 May 19, 2017
We analyze some of the ways in which community colleges have changed and improved over the years, from online classes to new degree programs.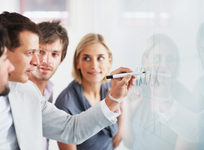 May 19, 2017
We explore the various ways students can take full advantage of learning opportunities at community colleges today, from high school programs to worker retraining and transfer agreements.