– From welding technology to automobile manufacturing community colleges are training students for lucrative manufacturing careers. Get the scoop on middle skills, labor shortages and the best degrees for manufacturing careers.
View the most popular articles in Manufacturing Careers: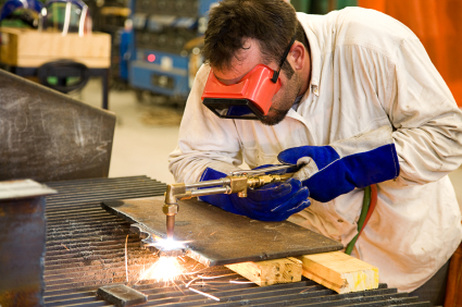 We look at concerns about the skilled worker shortage and alternative views about the problem. We'll also explore how community colleges play a key role in building up the workforce, if a shortage does indeed exist.
The "
skilled worker shortage
" has become popular fodder for educators and business leaders alike. The perceived shortage has pushed for more partnerships between businesses and local community colleges and even more effective vocational programs at the high school level. However, some economists and other experts argue that the labor shortage is a myth, construed by educators and others who are interested in promoting their own interests by expanding the base of mid-level skills in the country. So is the skilled worker shortage a hard fact or mere myth? The answer may be much more complex than one might think.
Jobs Sitting Empty
One compelling argument in favor of the skilled worker shortage is the fact that many jobs at this level are sitting vacant today.
Bloomberg Business Week
reports that as many as 600,000 manufacturing jobs in the United States remain unfilled. Those numbers come from a recent report published by Manufacturing Institute.
According to the
Business Review
, New York alone could see a worker shortage of 350,000 by 2018, as the need for skilled employees in the technology sector continues to rise. The
Society for Human Resource Management
cites numbers from the McKinsey Global Institute that show the world could be short 40 million college-educated workers by 2020. Developed areas of North America and Europe alone could see a worker gap of up to 16-18 million workers by 2020.
While the numbers sound grand, individuals are urged to take a closer look at the data to determine precisely
Auto manufacturing is coming back in the U.S., with more training programs at community colleges to help fill the worker gap.
When the economy went south in 2008,
car manufacturers
were one of the biggest industries to feel the pinch. Four years later, the industry is slowly but surely rebounding, but without the skilled workforce it needs to properly rebuild. According to many recent reports, the solution to the worker shortage appears to be community colleges; more specifically, in community colleges across the country that are partnering with major auto manufacturers to make sure the skilled workers are ready and able to take the jobs that are currently open and waiting for them.
Major Companies Partner with Schools
Higher education apparently makes strange bedfellows from time to time, with the latest auto manufacturing collaboration coming from some unlikely allies. The Huffington Post reports that Ford, GM and Toyota are teaming up with other manufacturers to create a training curriculum that will meet the needs of the entire industry. The curriculum will specifically be geared toward community colleges, particularly those in Michigan – the auto manufacturing capital of the country that could use an economic boost since the recent recession.
These new
auto training programs
will be broad enough to encompass the products of all the various manufacturers, while specific enough to bring students right from the classroom to the assembly line. Studies will focus on helping students compete on a global level, using skills that will translate from one manufacturer to another with relative ease. The joint effort between the auto makers ensures that every piece of the curriculum will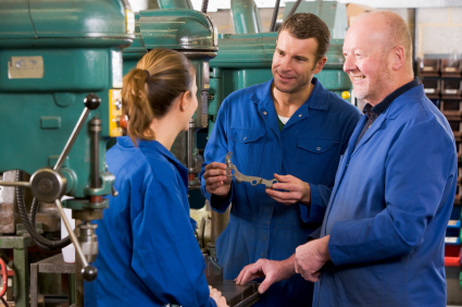 With a shortage of trained workers in the manufacturing industry, community colleges are stepping up to provide the necessary education to get more prepared workers into the industry as quickly as possible.
Despite the high unemployment rate and sluggish economy plaguing much of the country, there are numerous industries that can't find enough skilled workers to staff their offices. To address both of these issues, community colleges nationwide are developing training programs in fields facing staffing shortages, putting
displaced workers
back on the job and filling company needs. One focus to this end is on the manufacturing industry, a field that promises long-term economic growth and job stability. Community colleges are answering the manufacturing call, with new programs cropping up at campuses coast to coast.
Manufacturing Program Expanding at Asnuntuck
Already boasting a successful manufacturing training program, Asnuntuck Community College is preparing to expand to allow even more students the opportunity to move into this lucrative field. According to the Windsor Locks Patch, the Connecticut state legislature recently passed a comprehensive jobs bill that allotted $2.2 million to the school for the purpose of growing their precision manufacturing program. The hope is that expansion of the program will encourage long-term economic growth in the area by boosting small business opportunities.
"Small business continues to be the engine that drives our economy," State Representative Kathleen Tallarita (D-Enfield) told the Patch. "Investing in the future of Connecticut's small businesses is essential to our continued economic growth."
The funding will be used to increase the student body in the manufacturing program from 200 to 350 full-time students. It will also increase the number of incumbent workers from 325 to 450. The money will also allow the
Community colleges are leading the way in offering lead-safe certification, which will be required by law starting in April 2010. Learn about the courses and how you can obtain your certificaiton at your local community college.
A new law regarding the renovation of buildings that contain lead paint will go into effect in April 2010, and it has contractors and other professionals scrambling to earn the certification that will be mandated by law. Thankfully, some community colleges are offering courses to help with the
certification process
.
Starting in April 2010, federal law will require that all professionals who are hired to renovate, repair, or paint homes, child care facilities, or schools built before 1978 be certified in lead-safe work practices. The change is mandated by the Environmental Protection Agency's (EPA's) new
Lead Renovation, Repair and Painting (RRP) Rule
. The EPA's new rule requires that renovators be trained by accredited centers in lead-safe work practices, and renovators and renovation firms must be certified as capable of working safely with lead-based paint.
The new law is designed to improve public health and safety, as working with lead paint can result in lead dust and chips being disseminated in the air, harming the health of children and adults. According to a
New York Fox news station report
, 14% of the children in New York State who had elevated levels of lead in their blood suffered from the condition as a direct result of home renovation projects.

Training for Lead-Safe Workers
Contractors and other professionals who work with paint in buildings built before 1978 will need to show that they have taken a training course and received a certificate in lead-safe working practices. The EPA
Whether you have technical or creative skills, a career in welding technology can be rewarding and lucrative. Learn how you can start a welding career right at your local community college.
Welding continues to provide steady
career opportunities
, which range from creative endeavors to logistical practices. For many community colleges, studying welding can open lucrative doors for lifelong employment. According to
Syndicate Pay Scale Data
, professional welders begin their careers with an average starting salary ranging from $54,000 to $71,000 per year! Best of all, the annual pay increases exponentially with years of experience, which means technical welders with 20 or more years of experience can earn an average of $100,000 annually.

Welding commonly involves using heat and technology to join various metal parts; building on this core focus, some aspects of a welding career can include the use of equipment to create welds and the inspection of welds to ensure specifications and standards are met. Additional tasks may involve reading blueprints, drawings, or other forms of visual or written instruction.
Through diverse training and degree options at community colleges across the country, students can begin to prepare for their career through an
Associates
of Applied Science of Welding degree or a Welding Technology Certification.
The Employment Prospects for Technical Welders
Professional welders most commonly work in the manufacturing industries. Often hired to create industrial machinery, transportation vehicles, and other forms of fabricated products and pieces of equipment, trained and licensed welders can take advantage of a wide variety of employment venues.
In fact, adding to the manufacturing options, many welders also work in construction-related areas, joining pipes, building or maintaining refineries, as well as supporting the construction of bridges and other major facilities.
Best of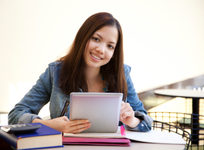 May 19, 2017
We'll report on the Benefits Access for College Completion Initiative, which will connect low-income community college students to much-needed public benefits for the purpose of improving college completion rates.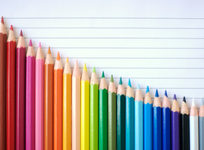 May 19, 2017
We analyze some of the ways in which community colleges have changed and improved over the years, from online classes to new degree programs.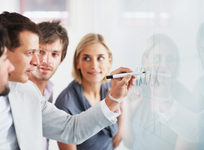 May 19, 2017
We explore the various ways students can take full advantage of learning opportunities at community colleges today, from high school programs to worker retraining and transfer agreements.