A lucrative career can start right at community college. Consider the many smart career options that await after completing community college training programs. From horticulture to the music industry, culinary arts to aerospace, we cover the latest hiring practices, job requirements and trends in the job market.
View the most popular articles in Career Training: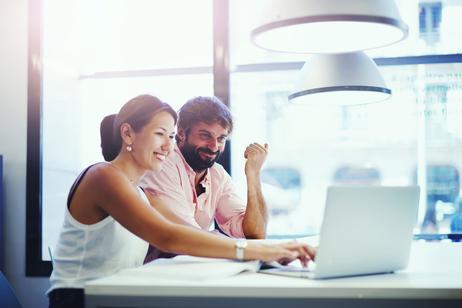 Is community college or trade school a better fit for your career of choice?
After you graduate from high school you find yourself thrust out into the world with an endless array of possibilities. For many people, the years after high school are filled with more school, typically at a 4-year university. Another option, however, is community college where you can receive an education (or at least take some of your classes) at a lower tuition than traditional universities in preparation for your future. Another option many people consider is trade school. But what is the difference between community college and trade school, and how do you know which option is right for you?
What Exactly is Trade School?
Also known as a technical school or a vocational school, a trade school is a program that offers students hands-on experience related to a specific career. Some of the careers that you can look forward to with a degree from a trade school include skilled labor positions like electricians, machinists, mechanics, pharmacy technicians, dental hygienists, and nuclear technicians. Compared to four-year schools that require students to take electives or general education courses, the education you receive at a trade school is more streamlined and the curricula focuses on developing a specific skillset and knowledge base to ensure success in your chosen career. Many trade school programs also require students to complete some kind of apprenticeship where they work with a professional in their chosen field to learn more about the occupation by doing the job.
The average starting salary for a trade school graduate is about $35,720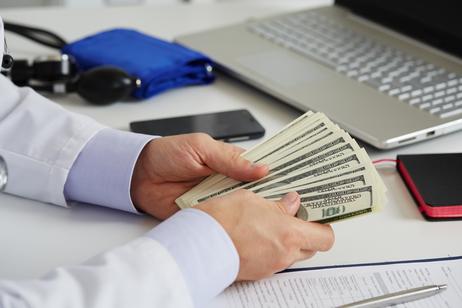 While you can certainly obtain a job with an undergraduate degree, many careers offer better jobs and higher salaries if you continue your education.
Before you apply to college you need to think about what kind of classes interest you so you know which major to focus on. With so many options, out there, however, it can be difficult to make a choice. While it is important to consider your interests and your skills, you also need to be practical – what career will earn you enough money to live the life you want?
What are the Highest Paying Careers?
When you start thinking about attending college, whether you choose a community college or a traditional university, you should have some idea what kind of career you are interested. What makes this so challenging is the fact that there are a nearly limitless array of options. With tuition costs ever increasing, leaving graduates with more debt than ever, it is worth doing a little research to see if the career path you are on will pay enough for you to pay back your loan debt while also covering your cost of living. If you want to make sure that you will have financial security, consider going into one of the highest paying careers which include the following:
Engineering – According to Bankrate.com, seven out of the top ten highest-paying majors are within various engineering fields. Not only are engineering jobs some of the highest paying jobs out there, but engineers can increase their rate of pay by obtaining additional certifications and licenses such as a Professional Engineering (PE) license. The median starting salary for a career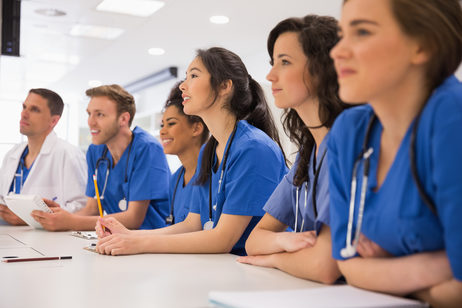 If you are considering medical school, you may be wondering how your application could be impacted by attending community college. Learn more about the pros and cons of community college degrees for med school applications.
There are many benefits associated with attending community college versus going to a traditional college or university. For one thing, tuition tends to be much more affordable at community college and there is often greater flexibility in terms of taking classes online, at night, or in different locations. When it comes to certain career paths like medicine, however, having a degree or college credits from a community college can sometimes be a problem. Keep reading to learn more about getting into medical school with a community college degree.
What are the Prerequisites for Medical School?
Many students who know that they plan to pursue a career in medicine choose a pre-med degree or concentration with their undergraduate schooling. You can certainly get into med school with other degrees, but you do need to have certain prerequisites if you want your application to be considered. Each school may be slightly different but the general prerequisite requirements and recommendations for medical school are as follows:
One year each of biology, general chemistry, organic chemistry, and physics
Related lab work for each of the courses listed above
Knowledge of health care issues and volunteering and awareness of health care activities
Well-rounded experience with electives and extracurricular activities
In addition to these requirements and recommendations, you should think about what kind of degree you will pursue in undergrad if you don't go pre-med. Science majors are the most common in medical school but many medical schools express an interest in well-rounded students by taking applicants from other degrees such as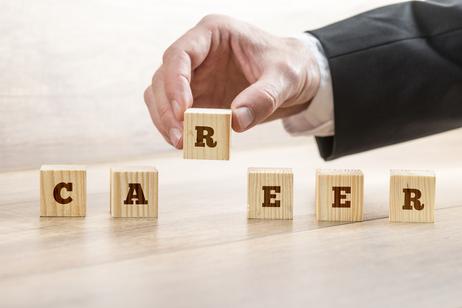 Finding a job after graduation can be tough but using the tips and helpful information in this article you can achieve success.
No matter where you choose to attend college you will eventually be faced with the challenge of finding a job. Some schools do a better job of preparing their students for life after college than others, but in the end it is really up to you do determine the course of your future. The more effort you put into your job search, the easier it will be to find a job you love.
Going to community college is not the right choice for everyone, but it does have a number of important benefits. For one thing, many students find that community college is much more affordable than a traditional university. Class sizes may be smaller and students may receive more one-on-one mentoring from academic advisors in community college. Still, finding a job after community college can be just as tough as finding one after attending university. In this article you will receive some useful tips and helpful information to help you find a job after graduation.
What are the Top Community College Degrees?
When it comes to choosing a degree program it is important to select something that you have an interest in. After all, it will likely be what you are doing for the rest of your life. In addition to choosing a field you love, you should also consider the job market in that particular field. As much as you love a particular subject, if there are no jobs available in that field you might be better off choosing another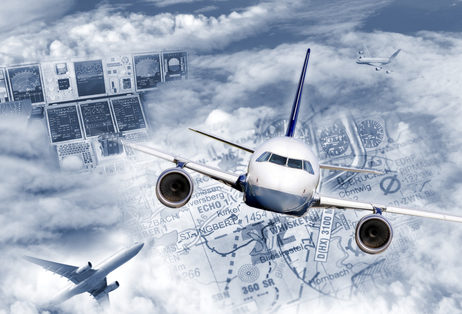 Air traffic controllers enjoy secure, interesting work. Earning a degree in ATC at a community college is an excellent first step to securing a job.
Twenty-five thousand men and women work as air traffic controllers in the United States. Every year between 400 and 500 new air traffic control positions become available. Working in aviation as an air traffic controller is a lucrative career with a median salary of over $100,000 per year.
In order to become an air traffic controller, one must earn a two or four year degree in aviation control or a closely related field, pass a medical exam, a security investigation, have related work experience and pass the Federal Aviation Administration's pre-employment tests. The first test, the bio-data assessment, assesses a worker's experience, general education, and work habits. The second test, the AT-SAT is an eight-hour computer-based test that assesses an applicant's knowledge directly related to air traffic control.
Two-year air traffic control degree programs are developed specifically to help applicants acquire the skills and knowledge necessary to pass the AT-SAT exam. They are intended to supplement a student's prior experience in aviation and serve as a pathway to a qualifying to become an air traffic controller. Students with no prior aviation experience can also prepare for the FAA Academy via an accredited two-year program.
The Air Traffic Collegiate Training Initiative is a partnership between the FAA and thirty different colleges and universities designed to make high quality Air Traffic Control education available to students around the country. While earning a degree from a college or university within the program does not guarantee that an applicant will get a job in aviation, it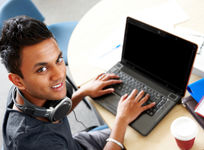 May 26, 2017
Learn how online courses broaden the options of a community college education.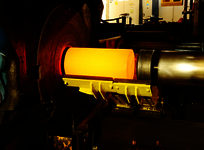 May 20, 2017
Corrosion technology is one of the hottest new industries community colleges are training for. Currently, only a handful of schools offer a program, but the field is open for new graduates.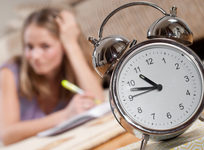 May 20, 2017
A recent report revealed that many California community college students take twice as long to get an associate's degree as is normally required. While community college is less expensive than attending a four-year institution, students who drag out their degree programs lose much of that savings in additional tuition, fees, textbooks, and lost wages. In this article, we examine the reasons why some students take so long to graduate.