Twenty-five thousand men and women work as air traffic controllers in the United States. Every year between 400 and 500 new air traffic control positions become available. Working in aviation as an air traffic controller is a lucrative career with a median salary of over $100,000 per year.
In order to become an air traffic controller, one must earn a two or four-year degree in aviation control or a closely related field, pass a medical exam, a security investigation, have related work experience and pass the Federal Aviation Administration's pre-employment tests. The first test, the bio-data assessment, assesses a worker's experience, general education, and work habits. The second test, the AT-SAT is an eight-hour computer-based test that assesses an applicant's knowledge directly related to air traffic control.
Two-year air traffic control degree programs are developed specifically to help applicants acquire the skills and knowledge necessary to pass the AT-SAT exam. They are intended to supplement a student's prior experience in aviation and serve as a pathway to a qualifying to become an air traffic controller. Students with no prior aviation experience can also prepare for the FAA Academy via an accredited two-year program.
The Air Traffic Collegiate Training Initiative is a partnership between the FAA and thirty different colleges and universities designed to make high-quality Air Traffic Control education available to students around the country. While earning a degree from a college or university within the program does not guarantee that an applicant will get a job in aviation, it is a great first step, as the FAA considers the program a hiring source for open positions.
Fifteen colleges offer two-year programs aligned with the Training Initiative (AT-CTI). An Associate of Applied Science in Air Traffic Control usually includes courses in general aviation skills as well as courses specifically designed to prepare applicants for pre-employment exams. Typically, general aviation courses will include:
Pilot ground school orientation
Meteorology
Aviation instrument training
Radar simulations
Courses in math and physics
In addition, students will study air traffic control instrumentation, phraseology and terms, procedures, and legal obligations.
The FAA's Collegiate Training Initiative Program, which prepares students to enter the FAA Academy includes several two-year programs of study:
Aims Community College, Greeley, CO
Broward College, Pembroke Pines, FL
Community College of Beaver County, Beaver Falls, PA
Florida Institute of Technology College of Aeronautics, Melbourne, FL
Green River Community College, Auburn, WA
Miami Dade College, Homestead, FL
Minneapolis Community and Technical College, Minneapolis, MN
The Community College of Baltimore County, Baltimore, MD
Texas State Technical College, Waco, TX
Tulsa Community College, Tulsa, OK
Vaughn College of Aeronautics and Technology, Flushing, NY
Upon earning a degree, students apply to the FAA Academy, where study continues in a state of the art facility. Students begin their program with classroom instruction covering aviation law, technical specifications of aircraft, and other topics. Upon successful completion of classroom courses, students move on to air traffic control simulators, where, guided by instructors with years of experience, they will learn the day to day responsibilities of the position.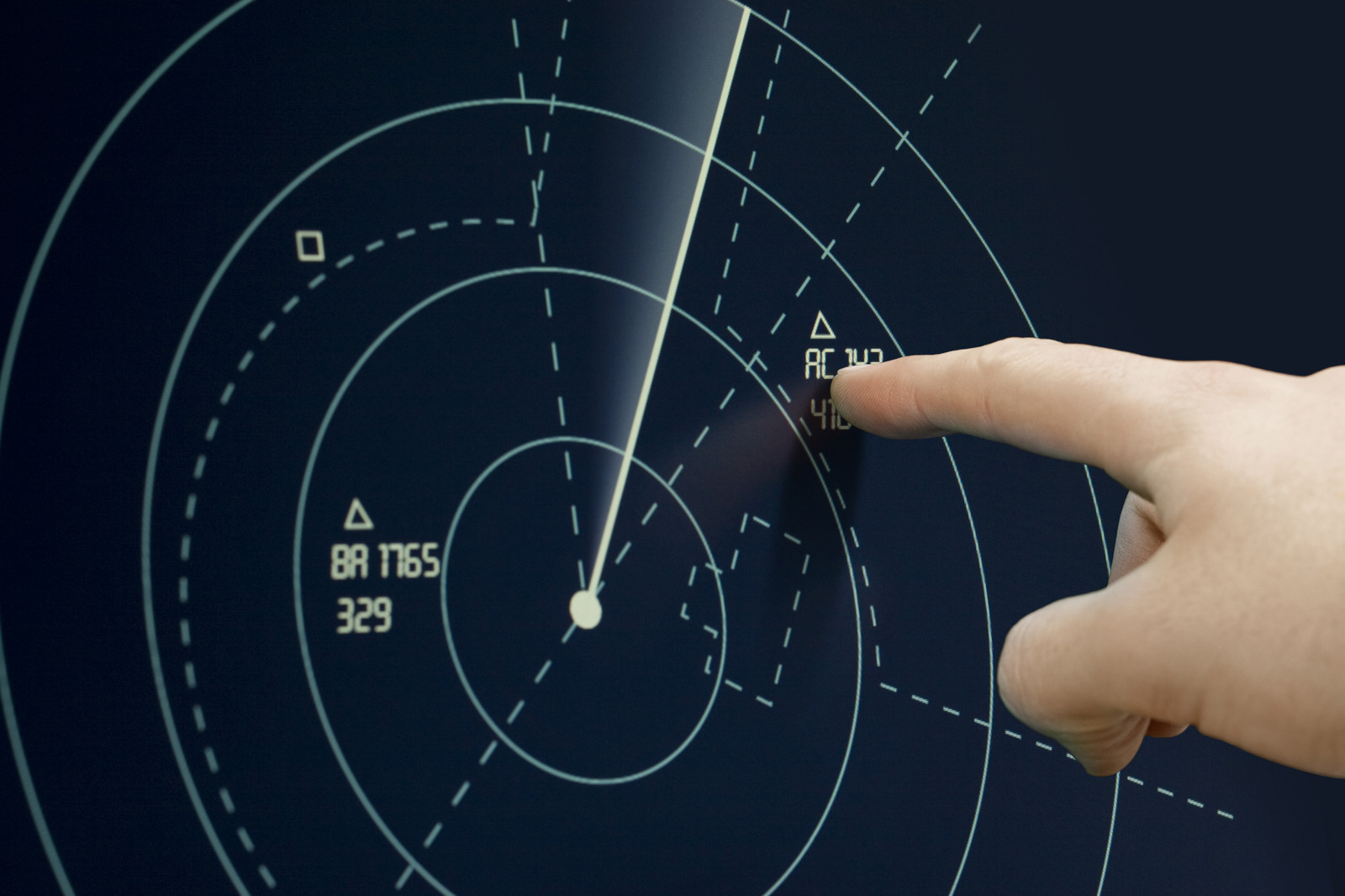 The minimum qualifications to become an FAA air traffic control specialist are:
Must be a United States Citizen
Must begin training at the FAA academy one's thirty-first birthday
Must pass a comprehensive medical examination
Must pass a security investigation, which includes a review of the applicant's criminal record, drug and alcohol use, credit history and other issues.
Must have a combination of post-secondary education and work experience that totals three years or more.
Must pass the FAA pre-employment test
Must be able to speak English clearly and understand English fluently
Because the air traffic control training and hiring process require multiple steps, students interested in pursuing a career should be prepared for the time it takes to build the skills necessary to enter the field. For a student who has no prior experience in aviation, the hiring/pre-career process typically progresses as follows:
Apply to and successfully complete an air traffic controller degree program. Two and four-year degree programs are available. The FAA accepts graduates of both types of programs, as acceptance is based primarily on AT-SAT scores and other assessments.
Pass the AT-SAT aptitude test. Applicants cannot proceed until they have successfully passed the test. Applicants are ranked by scores, so it is important to do well.

Apply to the FAA; The FAA lists current openings on the USAJobs website. When the agency is recruiting new controllers, listings will be available nationwide.

When accepted by the FAA, applicants attend the FAA Academy, located in Oklahoma City, OK for a specific course of training.
When training at the FAA academy is complete, trainees are assigned to ATC facilities, where they will continue their training as they work to become certified air traffic controllers.
While the cost of a two-year degree earned prior to a student's application to the FAA Academy is the responsibility of the student, once admitted, the student will receive a modest monthly stipend to offset living expenses in Oklahoma City, and will not pay tuition. In 2015 ATC recruits were paid about $1420 per month while attending the academy. Those who successfully complete the FAA Academy and are assigned to an ATC facility can look forward to a starting salary of around $4700/month.
Special considerations for those considering a career as an air traffic controller:
Air traffic control facilities operate 24 hours a day, 365 days per year. Controllers should expect to work rotating shifts throughout their careers. They should also expect to work weekends and holidays, as planes fly every day.
Once a controller is assigned to an ATC facility, he or she generally works at the same facility for his or her entire career. While recruits can request specific facilities, they are most often assigned based on need, which means one may have to relocate to a city far from home.
Controllers are closely monitored. All communications are recorded and there is constant supervision during work hours.
Developing conditions such as diabetes, cardiovascular disease, or vision or hearing problems can result in a controller no longer being fit for the position.
There are strict age limits in place for air traffic controllers. Applicants must begin FAA Academy training no later than their 31st birthday, and controllers are required to retire by age 56.
This video from CNN offers an inside look at how air traffic controllers train to get those nerves of steel.
To learn more about this interesting and lucrative career path, contact an approved community college and request a tour. Most offer tours before each semester, as well as an overview of air traffic control programs and their requirements.
Questions? Contact us on Facebook. @communitycollegereview