A lucrative career can start right at community college. Consider the many smart career options that await after completing community college training programs. From horticulture to the music industry, culinary arts to aerospace, we cover the latest hiring practices, job requirements and trends in the job market.
View the most popular articles in Career Training: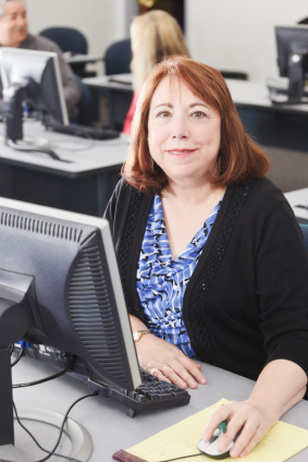 Learn about some of the most popular midlife career changers that you can launch with a community college degree.
Looking for a lucrative way to manage your "midlife crisis"? Maybe a
career change
is the answer. The good news is you don't have to spend years preparing for a midlife career change today. Thanks to the wealth of options available at your local community college, you can explore a whole new profession in two years or less. Check out some of the top community college degrees for midlife career changers.
Accountant
Love crunching numbers? Perhaps now is the time to launch a brand new career in the accounting industry. Whether you lean toward tax preparation or financial planning, your community college degree in accounting or finance can get you started on a rewarding career path. Use your previous professional experience and your new training to land a position and fit in perfectly with the financial industry. The U.S. Bureau of Labor Statistics estimates the average annual salary for accountants to be $61,690.
Interior Designer
Creative types can move away from the office grind by training for a new career in
interior design
. This field is a good choice for those who are high on taste and just need the education to back up their talents, according to the
Grindstone
. This highly flexible job even allows you to begin working on small projects, perhaps under the watchful eye of a professional designer, while you are completing your education in your newly chosen field. Currently, the average annual salary for an interior designer is around $46,280.
Assisted Living Assistant
Seniors living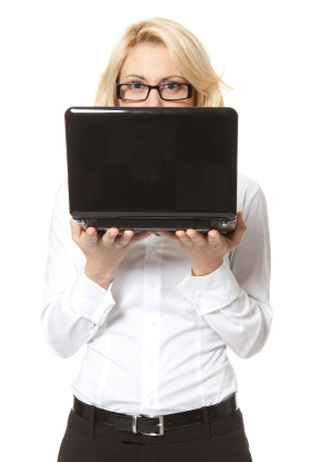 We'll explore various degree programs for shy individuals who prefer to work independently, rather than in a team environment.
For those who aren't cut out for office politics and team-building activities, there are plenty of degree programs that offer a better fit. Introverts will find a wealth of options at their local community college that prepare them for jobs where they can fly solo much of the time. Whether your passion is art or analytics, check out these community college options to launch a career that fits you to a "T."
Accountant
If crunching numbers is your forte, the job of an
accountant
may be a good option. This career, which can be launched with an associate degree, provides a wealth of opportunities, from balancing the books for small businesses to huge corporations. These professionals keep company ledgers up to date, pay bills and
file taxes
every year. It is a job that requires inordinate attention to detail – and plenty of solo office time. According to
AOL Jobs
, the average annual salary for an accountant is $61,690.
Paralegal
Fascinated by the legal profession? Introverts who love dabbling in law but cringe at the idea of representing a client in a courtroom might enjoy the role of a
paralegal
. These professionals often enter the industry with a two-year degree that prepares them for analyzing legal documents, conducting research for a specific client and writing up briefs. The job can also be a way to get a foot in the door to other interesting positions within the legal profession.
AOL
cites the average annual salary for a paralegal
We look at how community colleges are using federal grant funding to get displaced Philadelphia workers back to work by training them for jobs that are open and waiting in some local industries.
Pennsylvania is a state with a high unemployment rate and a large number of frustrated
displaced workers
. It is also a place where numerous industries are unable to fill positions because of the lack of untrained workers. How does the state plan to remedy these two problems in a fast, effective solution? Thanks to recent federal funding into the state's community college system,
training for in-demand jobs
is on the way for Pennsylvania residents that need those jobs the most.
What is JobTrakPA?
JobTrakPA
is a new program in Pennsylvania that was created with federal dollars from the Department of Labor. The agency recently awarded the state a $20 million grant through the Department of Labor Trade Adjustment Assistance Community College Career Training (TAACCCT) program. The program allows displaced Pennsylvania workers to train for in-demand jobs within the state, by pairing community college course offerings directly with the needs of the community. The program has awarded grants to states across the country that demonstrated a need for
job re-training
and the necessary resources to provide the right kind of training to displaced workers in the community.
"Pennsylvania employers tell us that they have jobs waiting for workers with career-specific skills in several high-growth industries," Dr. Alex Johnson, president of the Pennsylvania Commission for Community Colleges, told the
Herald Online
. "Community colleges are part of a nationwide effort to provide a new skill-set to our workforce that will create career pathways for qualified workers in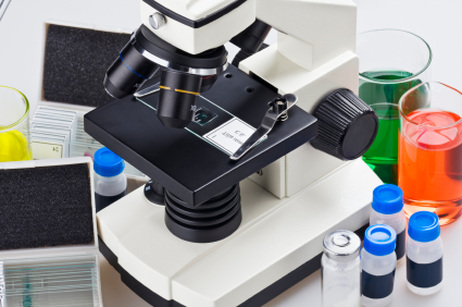 We highlight some of the best degrees offered by community colleges in the areas of science, technology, engineering and mathematics.
With so much talk about the value of a STEM education today, many students have the misconception that a four-year degree is necessary to gain good employment in the fields of science, technology, engineering and mathematics. However, community colleges are also answering the call for STEM training, through associate degree and certificate programs that prepare students for in-demand jobs in these industries. Check out these 10 exciting STEM degrees you can earn right at your local community college.
A.S. Natural Science – Kapi'olani Community College
The ASNS degree program offered through Kapi'olani Community College in Hawaii is specifically designed to deepen STEM learning at the community college level. This program provides a basic overview of natural science, with a two-year degree that can be transferred to a four-year school after graduation. The program offers students the option of specialization in either Life or Physical Science, with a broad curriculum that spans the science field no matter which specialty path is chosen.
A.S. General Physics – Waubonsee Community College
Waubonsee Community College
in Illinois offers an Associate of Science with a specialization in a variety of fields of study, including physics. Students that choose this academic path will complete coursework in general physics and mathematics, as well as classes in chemistry, life sciences and physical sciences. The school also provides a list of STEM classes that have been approved by the National Science Foundation, which can be taken towards completion of this degree program.
Associate of Technical Arts – Edmonds Community College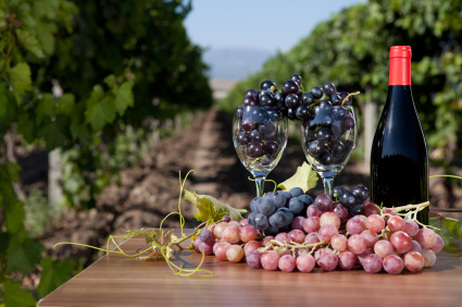 We'll report on the new wine-making program at Walla Walla Community College in Washington, as well as programs at other community colleges nationwide.
The West Coast is an area filled with fertile land perfect for wineries, which is why the wine making industry has become big business for western farmers. Many community colleges are acknowledging the success of the wine-making industry by offering degree and certification programs for aspiring wine makers. While one Washington college has been duly noted for its contribution to wine making in the area, it is not the only school to offer the necessary training for employment in this lucrative industry.
Winemaking 101
According to the Huffington Post, Washington has the second highest numbers of wineries than any other state in the nation. It also ranks third in overall wine production. With this distinction, it makes sense that one of the biggest wine making degrees in the country would also be located at a community college in Washington. However, Walla Walla Community College in Walla Walla, Washington, isn't the only school to capitalize on the need for trained workers in the wine industry. Other schools in the state, as well as in Oregon, have also provided training programs for local wineries.
The art of winemaking is a complex one that begins with planting the grapes and ends with marketing the finished product. Throughout the experience, training is required for grape growing and wine making, also referred to as enology. Once the wine is ready, workers in the industry must learn wine tasting and marketing products to the hospitality industry. While the work was often passed down through generations of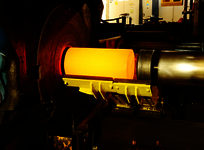 May 20, 2017
Corrosion technology is one of the hottest new industries community colleges are training for. Currently, only a handful of schools offer a program, but the field is open for new graduates.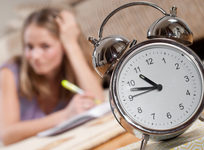 May 20, 2017
A recent report revealed that many California community college students take twice as long to get an associate's degree as is normally required. While community college is less expensive than attending a four-year institution, students who drag out their degree programs lose much of that savings in additional tuition, fees, textbooks, and lost wages. In this article, we examine the reasons why some students take so long to graduate.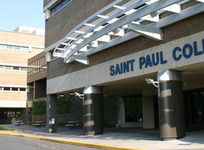 May 20, 2017
We take a look at the latest annual college rankings from Washington Monthly, which provide a list of the top community colleges in the country as well as four-year schools.