Are you concerned about the environment? Do you want to help stem global warming and rainforest decimation? If so, a green career may be for you. Community colleges around the country are offering programs in sustainable energy, from solar panels to wind turbines. From biodiesel to energy storage, explore your green career options here.
View the most popular articles in Green Careers:
Learn about the many opportunities available with an associate degree in environmental science and some of the community colleges offering course studies in this field.
Environmental science is a rapidly growing field, particularly in light of challenges to our environment like global warming, exponential population growth and potentially dangerous carbon emissions. Environmental scientists work to find ways to meet and overcome those challenges, in order to maintain a livable environment for generations to come. Training needs of this field can often be found at a local community college, where a two-year degree in
environmental science
can prepare you for a rewarding career or the next step in your education process.
What is Environmental Science?
Environmental science is the study of how various factors like industry, production and humans impact the natural environment. Through those studies, an environmental scientist look for ways to limit damage to wildlife, humans and natural habitat, through processes like conservation and green living ideas. The field of environmental science is a truly innovative one, as professionals in the industry look for new energy sources that are friendlier to the world in which we live.
The
U.S. Bureau of Labor Statistics
explains that an environmental scientist may begin his work by identifying the problems leading up to environmental damage. The scientist will then look for solutions to those problems, by observing and analyzing components of air, food, water and soil. The job is highly specialized and might involve working with other companies or government agencies to educate, develop policies and measure the results of those policies on the environment.
What does an Environmental Scientist Do?
The job of an environment scientist is diverse,
As a growing trend of training specifically for local companies, a new training center at Chatanooga State Community College will prepare students for jobs at the Whacker Chemical Corp.
Community colleges often serve a unique role in their communities by offering specific
job training
for nearby industries hoping to beef up their workforces. The latest addition to
Chattanooga State Community College
follows in those footsteps, offering first-class job training for a plant that is not even scheduled to open in the area until later next year. How do the soon-to-be new industrial neighbors from Germany know Chattanooga State will be able to meet their employment needs? They had a direct hand in creating the institute that will train up their first generation of American employees.
The Wacker Corporation
Wacker Chemical Corporation is a German-based conglomerate that manufactures hyperpure polysilicon that is used to convert sunlight into energy. The company is currently building a new plant in Bradley County – its first on American soil. However, before that plant can celebrate its grand opening late in 2013, it must find approximately 650 highly skilled workers to man the plant floor. That is where the Wacker Institute comes in to help.
Through a cooperative effort between Chattanooga State Community College and Wacker Chemie, the Wacker Institute has been born. According to a press release at
Market Watch
, this $5 million pilot plant will become a part of the
engineering
technology division at Chattanooga State. The plant will serve as the training facility for the hundreds of skilled workers that will be needed at the Wacker plant next year. To ensure the training is specifically geared to Wacker needs,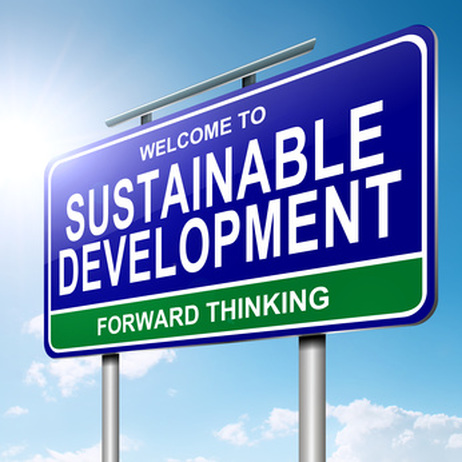 Learn about new sustainability programs designed to educate students on green industries and how students can use those studies to build successful, "green" careers.
"
Going green
" has become a mantra for institutions of higher education across the country, particularly community colleges dedicated to training a new generation of workers in industries that need them most. Since much of today's technology and industry are beginning to revolve around sustainability, raising awareness and providing
training in green industries
will benefit graduating students and the communities and businesses. We have a few examples of community college campuses that are taking green education to the next level.
Danville Area Community College Adding Green Curriculum
Illinois will be seeing more workers trained for green jobs as Danville Area Community College established a new curriculum that emphasizes sustainability and energy-efficiency. According to a report at the Commercial-News, the college has received a portion of a three-year $19.4 million grant from the U.S. Department of Labor's Trade Adjustment Assistance Community College and Career Training Initiative and the Illinois Green Economy Network. In addition, the DACC board recently voted to enter into an agreement between the school and the Illinois Green Economy Network (IGEN) in order to participate in energy-saving projects with the organization.
"It all evolves around dislocated workers and training them for green jobs," Bruce Rape, Dean of Business and Technology for DACC, told the Commercial-News. Rape described the new hybrid programs in manufacturing and
wind energy technolog
y as examples of this partnership that will bring more trained workers into green industries throughout the state. These programs will be done in partnership with
Highland Community College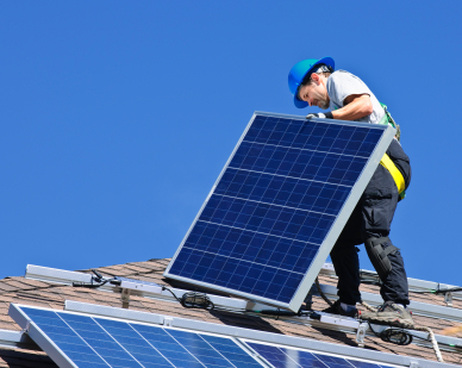 Solar technicians are in high demand, and you can energize your own career or solar business, starting with training at community college.
Solar
energy
may still make up a relatively small percentage of the energy used in this country, but federal, state and local governments are offering significant incentives to promote the expansion of this industry. Today, solar photovoltaic installation has become a rapidly growing field, but lack of training has made it difficult for some companies to find qualified professionals to handle the workload. Some community colleges around the company are now answering the call, providing solar technician training to prepare students for rewarding jobs in this field.
What is a Photovoltaic Installer?
According to an article on the
Bureau of Labor Statistic's website
, the American Solar Energy Society estimates that there were about 7,600 jobs in the solar energy industry in 2006. The majority of this number was photovoltaic installers, professionals who place solar panels on roofs to allow homeowners to capitalize on the sun's energy to heat and cool their homes.
There are many different types of solar panels today to accommodate for a wide range of shapes and sizes of buildings. Photovoltaic installers determine the best panel for the individual building and then install the panel, as well as the additional components, to get solar energy up and running for that structure.
Qualifications for photovoltaic installer positions begin with a
high school diploma
and usually continue with some sort of vocational training. People who begin their careers in the construction industry are often well suited for photovoltaic training because they are accustomed to the tools and processes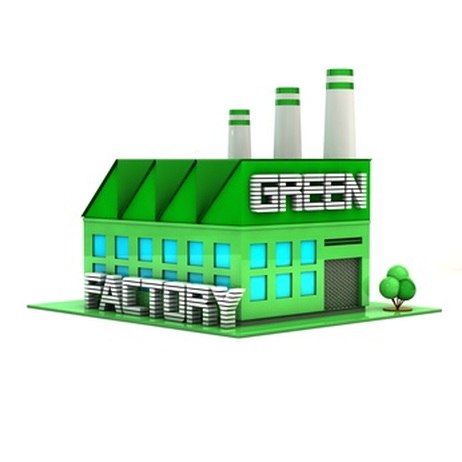 In spite of the recession, composite technicians are in high demand. Learn about this green career and how you can get the training for the available jobs in just weeks.
One of the brightest spots in the industry currently appears to be in composite technology, the manufacturing of composite materials for a variety of uses. Community colleges across the country are heeding the call for composite technicians by offering specialized programs to prepare students for entry into the industry.
What is a Composite Technician?
According to the website for the Miller Business Resource Center at Salt Lake Community College, a composite technician fabricates "lightweight, structurally strong parts and assembly for a variety of job applications."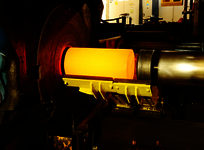 May 20, 2017
Corrosion technology is one of the hottest new industries community colleges are training for. Currently, only a handful of schools offer a program, but the field is open for new graduates.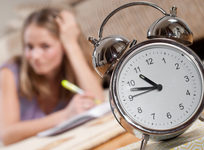 May 20, 2017
A recent report revealed that many California community college students take twice as long to get an associate's degree as is normally required. While community college is less expensive than attending a four-year institution, students who drag out their degree programs lose much of that savings in additional tuition, fees, textbooks, and lost wages. In this article, we examine the reasons why some students take so long to graduate.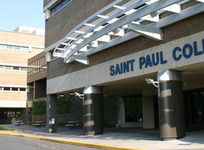 May 20, 2017
We take a look at the latest annual college rankings from Washington Monthly, which provide a list of the top community colleges in the country as well as four-year schools.