A lucrative career can start right at community college. Consider the many smart career options that await after completing community college training programs. From horticulture to the music industry, culinary arts to aerospace, we cover the latest hiring practices, job requirements and trends in the job market.
View the most popular articles in Career Training:
Auto manufacturing is coming back in the U.S., with more training programs at community colleges to help fill the worker gap.
When the economy went south in 2008,
car manufacturers
were one of the biggest industries to feel the pinch. Four years later, the industry is slowly but surely rebounding, but without the skilled workforce it needs to properly rebuild. According to many recent reports, the solution to the worker shortage appears to be community colleges; more specifically, in community colleges across the country that are partnering with major auto manufacturers to make sure the skilled workers are ready and able to take the jobs that are currently open and waiting for them.
Major Companies Partner with Schools
Higher education apparently makes strange bedfellows from time to time, with the latest auto manufacturing collaboration coming from some unlikely allies. The Huffington Post reports that Ford, GM and Toyota are teaming up with other manufacturers to create a training curriculum that will meet the needs of the entire industry. The curriculum will specifically be geared toward community colleges, particularly those in Michigan – the auto manufacturing capital of the country that could use an economic boost since the recent recession.
These new
auto training programs
will be broad enough to encompass the products of all the various manufacturers, while specific enough to bring students right from the classroom to the assembly line. Studies will focus on helping students compete on a global level, using skills that will translate from one manufacturer to another with relative ease. The joint effort between the auto makers ensures that every piece of the curriculum will
Express yourself! We paint a picture of the more creative community college degrees for those with a natural artistic flair.
Do you have a creative spirit just waiting to be unleashed on the world? Then put your talents to lucrative use with a degree from your local community college. With a plethora of
artistic degree programs
waiting for you, get ready to explore the many avenues you can pursue with your ability. These 10 community college degree programs represent just a smattering of the many possibilities waiting for students who want to let their artistic side shine.
Photography
Document your world in photos with a
photography degree
from the community college of your choice. Many schools across the country offer degrees in photography that include coursework in studio photography, black and white photos and digital color techniques. Many will also include classes in photography history and theory to round out your studies. This degree can launch a career in your own studio or working on staff as a photographer with a larger company.
Jewelry and Crafts
Create beautiful accessories to match any style and mood with a degree program in jewelry and crafts.
El Camino Community College
in California is just one of the schools that offer a
degree program in jewelry making and design
. This program teaches students to work with gems and precious metals to express their own artistic style. Coursework might include stone cutting and polishing, metal finishing, enameling and gemology. Students may also delve into basic design concepts and guidelines for establishing your own personal style.
Theatre Arts
William Shakespeare once said that "all the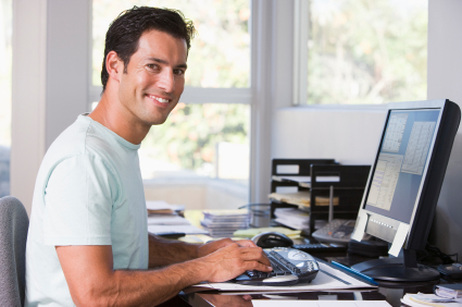 Would you like to work from home? We researched 10 of the best work-from-home jobs you can enjoy with a two-year degree under your belt.
Many people dream of working from home today, enjoying flexible hours without long, stressful commutes to and from the office. The good news is that the world of telecommuting has evolved considerably from its early years of stuffing envelopes and making sales calls. Today's professional has a wealth of options in work-from-home positions, and many can be obtained with a
two-year degree
from the local community college. Check out these top 10 careers you can enjoy from the comfort of home with a community college degree under your belt.
Medical Transcriptionist
Transcriptionists take dictated notes from doctors and transcribe them into patient files. While there is a high demand for this type of work, employers are usually looking for applicants with some training – like a community college degree – that allows them to jump into the position. According to
Bankrate.com
, a medical transcriptionist can earn anywhere from $10 to $20 or more an hour.
Web Designer
An associate degree in
web design
can launch an exciting technology career that can be done from home in many cases. This field is a wide open one that typically offers more work-from-home job openings than any other industry, according to
Yahoo Finance
. Those interested in the field can find potential jobs at any number of websites that advertise telecommuting positions. Salaries for web designers can vary considerably, based on location and level of experience.
Registered Nurse
Health care
is a popular field for community college graduates, with many types of positions
Are you looking for your career path? Consider some of the jobs boasting the fastest job growth today that only need a community college degree.
Despite laments nationwide over the sluggish economy and high unemployment rates, some fields are literally booming for community college graduates today. With decent starting salaries and higher than average growth predictions, many of these fields are the perfect professions for students of higher education to focus their studies. Many of the fastest growing jobs on the latest list can be entered with an
associate degree
, giving graduates the
best possible value for their education dollar
.
Home Health Aides
Home
health aides
come into homes to help those who are disabled, ill or elderly. These professionals provide a wide range of services, from personal hygiene to light housekeeping. In some states, aides are allowed to administer medication or take vital signs as well. The role of the home health aide is imperative to those who want to be at home, but are unable to care for themselves completely. Although most visit patient homes, some work in group homes or care centers as well.
According to the
Bureau of Labor Statistics
, the average annual salary for a home health aide was $20,560 in 2010. The job opportunities are expected to grow by 69.4 percent between 2010 and 2020, which is well ahead of the national average for job growth. This profession typically does not require postsecondary education, although a two-year degree at a community college may increase employment prospects.
Veterinarian Technicians
Those with a passion for four-legged patients may find their niche as a veterinary technician or technologists. These professionals work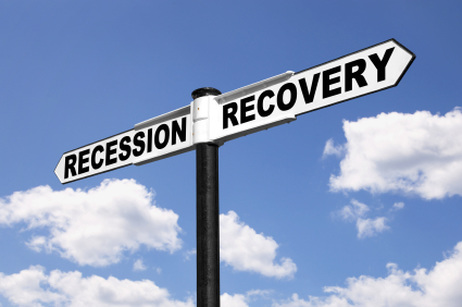 We highlight seven careers that boast a low unemployment rate that you can enter with an associate degree under your belt.
The recession and subsequent high unemployment rate have led many adults in a search of additional education that would lead to a
recession-proof career
. Fortunately, community colleges are set to deliver such degree programs, in everything from
health care
to computers. Consider these seven recession-proof careers you can get into with just a two-year degree under your belt.
Health Care Administration
Health care is a booming industry regardless of what the economy is doing, since people still get sick and need physicians and other medical staff. For those who like the stability of health care but don't necessarily want to work directly with patients,
health care administration
might be just the ticket. This position entails handling the administrative duties in a physician's office, clinic or hospital, such as maintaining patient files, setting appointments and handling insurance issues. Some administrators oversee an entire small office, while others might be responsible for a single department in a larger facility.
According to
Yahoo News
, the unemployment rate for experienced health care administrators between 2009 and 2010 was just 2.9 percent – far below the national unemployment rate of 8.2 percent during the same time frame.
Nursing
For those who prefer to work with patients, the field of
nursing
is always looking for graduates to man positions. Nurses work in hospitals or clinics, or they may provide care in patients' homes. This profession can be entered with a two-year degree, although many employers require additional education to advance in the field.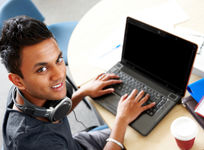 May 26, 2017
Learn how online courses broaden the options of a community college education.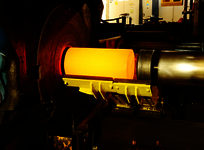 May 20, 2017
Corrosion technology is one of the hottest new industries community colleges are training for. Currently, only a handful of schools offer a program, but the field is open for new graduates.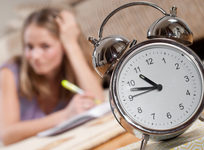 May 20, 2017
A recent report revealed that many California community college students take twice as long to get an associate's degree as is normally required. While community college is less expensive than attending a four-year institution, students who drag out their degree programs lose much of that savings in additional tuition, fees, textbooks, and lost wages. In this article, we examine the reasons why some students take so long to graduate.