A lucrative career can start right at community college. Consider the many smart career options that await after completing community college training programs. From horticulture to the music industry, culinary arts to aerospace, we cover the latest hiring practices, job requirements and trends in the job market.
View the most popular articles in Career Training:
Wondering what career is right for you - and your bank account? Consider seven of the hottest jobs available today with just a two-year degree program.
The traditional school of thought has typically been the higher your degree, the more money you can expect to make. While that theory is still true to an extent, community college graduates who choose the right field of study can expect to
make nearly as much as their co-workers with a four-year degree
. Check out these seven lucrative positions you can land with just a two-year degree program under your belt.
Registered Nurse
Nursing is a career that is simply always in demand, so jobs will be available regardless of what the economy might decide to do. Many nurses today get their foot in the career door with an associate degree, and then work their way up the hierarchy through practical job experience or additional education. Those who complete their degree program will also need to take state examinations for licensure in order to work in their state of residence.
According to
College Surfing
, job growth for the nursing profession is expected to grow by 22 percent between 2008 and 2018. The average salary for registered nurses in 2009 was $63,750. In addition, nurses often enjoy added perks like robust benefit packages, flexible schedules and tuition assistance if they decide to pursue additional education for their career path.
Dental Hygienist
There are few jobs as wonderfully flexible as that of a
dental hygienist
. Work anywhere in the country – small towns and big cities – full time or part time, and make a good salary while doing so. Many dental
Learn about the many opportunities available with an associate degree in environmental science and some of the community colleges offering course studies in this field.
Environmental science is a rapidly growing field, particularly in light of challenges to our environment like global warming, exponential population growth and potentially dangerous carbon emissions. Environmental scientists work to find ways to meet and overcome those challenges, in order to maintain a livable environment for generations to come. Training needs of this field can often be found at a local community college, where a two-year degree in
environmental science
can prepare you for a rewarding career or the next step in your education process.
What is Environmental Science?
Environmental science is the study of how various factors like industry, production and humans impact the natural environment. Through those studies, an environmental scientist look for ways to limit damage to wildlife, humans and natural habitat, through processes like conservation and green living ideas. The field of environmental science is a truly innovative one, as professionals in the industry look for new energy sources that are friendlier to the world in which we live.
The
U.S. Bureau of Labor Statistics
explains that an environmental scientist may begin his work by identifying the problems leading up to environmental damage. The scientist will then look for solutions to those problems, by observing and analyzing components of air, food, water and soil. The job is highly specialized and might involve working with other companies or government agencies to educate, develop policies and measure the results of those policies on the environment.
What does an Environmental Scientist Do?
The job of an environment scientist is diverse,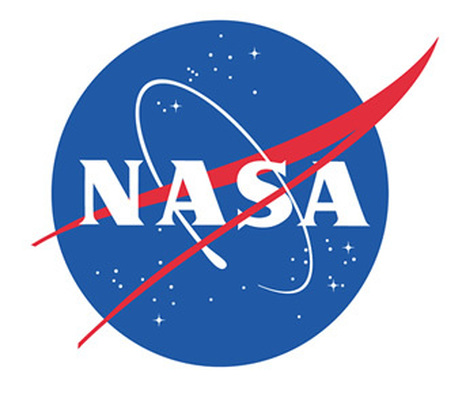 Some community college scholars have been selected by NASA to design robotic rovers. Learn about the program and some of the students selected.
A number of community college students from around the country are
headed to NASA
to help design
robotic
rovers for Mars exploration. The 92 students chosen for the project were carefully selected after participating in interactive online assignments throughout the school year and will be headed to a NASA center this spring to complete their tasks. The National Community College Aerospace Scholar program designed the project, with sponsorship from NASA, and will include students from 24 different states across the country.
The Purpose of the Program
According to a press release at the NASA website, the program is based on the Texas Aerospace Scholars program, which was originally created as a partnership between the state's education community and NASA. The purpose was to get more students excited about STEM areas of study, particularly science and engineering. This particular project, through the National Community College Aerospace Scholar program and NASA, is designed to offer hands-on opportunities in STEM fields that will inspire more students to enter those fields after they finish college.
"I am so proud of the Community College Aerospace Scholars program," Leland Melvin, NASA's associate administrator for education, stated in the press release. "Community colleges offer NASA a great pool of STEM talent critical to our scientific and exploration initiatives. They also serve a large portion of our nation's
minority students
. Engaging these underserved and underrepresented learners in STEM initiatives helps NASA build a more inclusive and diverse workforce for the future."
The Selection Process
Community colleges across
As a growing trend of training specifically for local companies, a new training center at Chatanooga State Community College will prepare students for jobs at the Whacker Chemical Corp.
Community colleges often serve a unique role in their communities by offering specific
job training
for nearby industries hoping to beef up their workforces. The latest addition to
Chattanooga State Community College
follows in those footsteps, offering first-class job training for a plant that is not even scheduled to open in the area until later next year. How do the soon-to-be new industrial neighbors from Germany know Chattanooga State will be able to meet their employment needs? They had a direct hand in creating the institute that will train up their first generation of American employees.
The Wacker Corporation
Wacker Chemical Corporation is a German-based conglomerate that manufactures hyperpure polysilicon that is used to convert sunlight into energy. The company is currently building a new plant in Bradley County – its first on American soil. However, before that plant can celebrate its grand opening late in 2013, it must find approximately 650 highly skilled workers to man the plant floor. That is where the Wacker Institute comes in to help.
Through a cooperative effort between Chattanooga State Community College and Wacker Chemie, the Wacker Institute has been born. According to a press release at
Market Watch
, this $5 million pilot plant will become a part of the
engineering
technology division at Chattanooga State. The plant will serve as the training facility for the hundreds of skilled workers that will be needed at the Wacker plant next year. To ensure the training is specifically geared to Wacker needs,
If you are considering musical or theatrical training, look no further than some of the top community college programs we have found. Whether you are majoring, minoring, or just dabbling in the performing arts, consider all the opportunities that exist right on campus.
A potential college student interested in pursuing the performing arts as a career or hobby may not look to a community college as their first choice in realizing that dream. However, many community colleges nationwide offer state-of-the-art facilities and first-class instructors in
theatre
and
music
today. Whether you are looking for a college major program or simply a place to ham it up onstage after class time, a community college might be the perfect place to explore your creative side.
The Benefits of Music in Higher Education
Music is a beneficial component to add to the higher education experience, whether it is a major course of study or something to enjoy on the side. According to Tarpley Music, some of the benefits of music in education at any level include:
Social Benefits – Studies show that students who participate in some sort of music program while in school have a lower incidence of drug, alcohol and tobacco abuse.
Scholastic Benefits – Music students also tend to score higher on standardized examinations, whether in primary, secondary or post-secondary schools. They also earn more "A's" and "B's" in their coursework than students who are not in music.
Behavioral Benefits – Research from the National Data Resource Center shows that students in music programs are less likely to be classified as "disruptive" in school
Intellectual Benefits – One study suggested that music training is superior to computer training in enhancing abstract reasoning skills used in math and science courses.
Quality of Life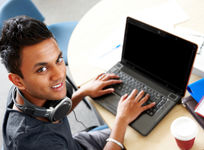 May 26, 2017
Learn how online courses broaden the options of a community college education.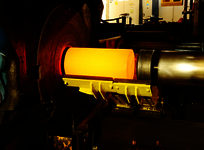 May 20, 2017
Corrosion technology is one of the hottest new industries community colleges are training for. Currently, only a handful of schools offer a program, but the field is open for new graduates.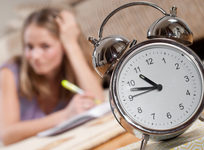 May 20, 2017
A recent report revealed that many California community college students take twice as long to get an associate's degree as is normally required. While community college is less expensive than attending a four-year institution, students who drag out their degree programs lose much of that savings in additional tuition, fees, textbooks, and lost wages. In this article, we examine the reasons why some students take so long to graduate.