A lucrative career can start right at community college. Consider the many smart career options that await after completing community college training programs. From horticulture to the music industry, culinary arts to aerospace, we cover the latest hiring practices, job requirements and trends in the job market.
View the most popular articles in Career Training: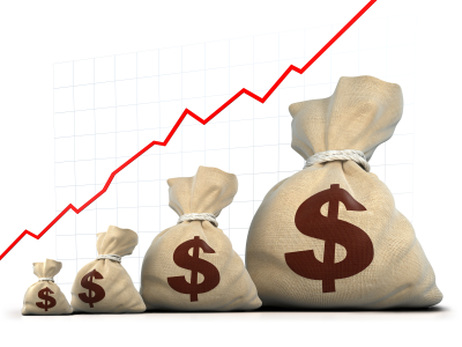 We'll list some of the jobs you can land with a two-year degree that offer some of the greatest growth potential today.
A two-year degree can launch a
lucrative career
in a variety of industries today. For those looking for the best job stability and security after college,
high-growth careers
are a good option. These fields are predicted to enjoy faster than average growth over the next few years, ensuring more jobs will be available for those trained to move into positions. Check out these high-growth jobs you can land with a two-year degree to determine which career is right for you.
Nurse
The field of
nursing
is one of the hottest in terms of growth right now, according to
Yahoo Education
. The U.S. Bureau of Labor Statistics (BLS) predicts this field while grow by 26 percent through 2018. As the
baby boomer population
ages, the need for
health care workers
, particularly nurses, with continue to increase. Many enter this field with an associate degree in nursing and vocational certification. The average annual salary for a registered nurse is $60,010.
Dental Hygienist
Yahoo Finance
states that the predicted job growth for
dental hygienists
through 2018 is a whopping 38 percent. This field also offers excellent income potential, with an average annual salary of around $68,000. Many earning that amount work part-time hours. More dental hygienists will be needed as the demand for high quality dental care increases across the United States. Most dental hygienists enter the field with a two-year associate degree.
Medical Coder
Medical coders and medical information technicians maintain patient records for doctors' offices, clinics and hospitals.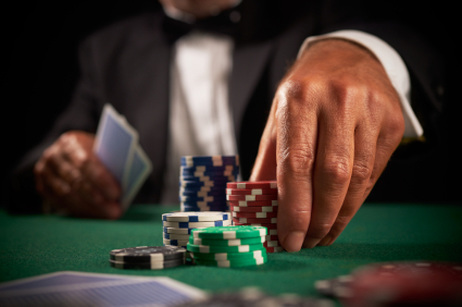 In preparation for the newly approved industry on its way to Massachusetts, community colleges across the state are partnering with the gambling industry to provide casino training.
In a proactive approach to employee Massachusetts residents, community colleges are partnering with a number of entities to bring
casino training
to their campuses. The new addition will be in preparation for the construction of at least one casino in the western region of the state. Training will be offered in all aspects of casino operations, from entry-level jobs all the way to management positions.
Collaboration Involves Multiple Partners
The new training collaboration brings a number of entities in the state together, including the Massachusetts Casino Careers Training Institute (a consortium of 15 community colleges and some four-year schools in the state), Penn National Gaming, MGM Resorts International, Western Massachusetts Development Associates, and Mohegan Sun. MGM, Penn and Mohegan Sun are all vying to put a casino into the state. According to state law, as many as three new casinos could be built in the state, although specific plans and locations are still pending.
Despite the uncertain plans for the casino additions, plans to train up workers for the industry are already being put into place.
Mass Live
reports that the college consortium and casino developers have signed worker training agreements with four prospective casino developers, and also have a signed agreement with the Massachusetts Gaming Commission. It is this latter organization that will be responsible for choosing the Western Massachusetts casino.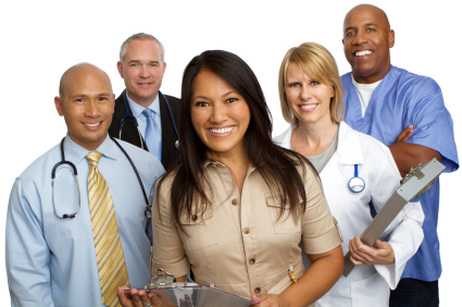 The healthcare field is booming in 2013 – we'll look at some of the top career choices in the industry that you can enter with just a two-year degree program.
Dental Hygienist
Dental hygienists
assist dentists in their offices, educating patients and providing cleaning and preventative care. According to a report in
U.S. News and World Report
, the average annual salary for these professionals is around $68,000, and many only work part time. You can launch your career as a dental hygienist with a two-year degree at your local community college. Many schools feature dental laboratories, where
students work with actual patients for practical, hands-on experience
. In some states, hygienists must also pass an examination to practice, but community colleges often provide the preparation and opportunities for testing as part of the degree program.
Medical Laboratory Technician
This medical professional performs routine laboratory tests for diagnostic and monitoring purposes. Tests might include blood and urine tests, as well as examinations of tissue and other bodily fluids.
Medical laboratory technicians
typically work in the lab of a hospital, according to the website for the
MHA Health Careers Center
. They might also work in the laboratories of public health clinics, universities and biomedical companies. The average annual salary for a medical laboratory technician is around $32,000, and job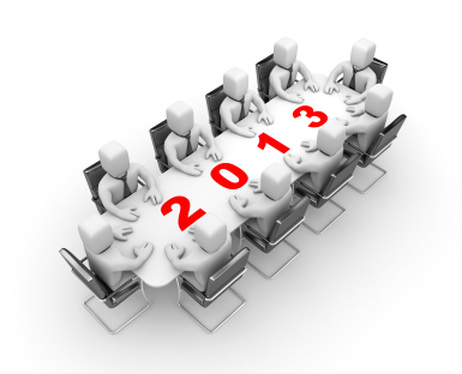 We list some of the hottest careers predicted for 2013 that you can enter with just a two-year degree from your local community college.
Make 2013 your most lucrative year yet, by launching a degree program in one of the hottest career fields of the year. Some of the most
in-demand positions
of this decade can be landed with a two-year degree from your local community college. Training is relatively short and cost-effective, and the potential in some of these fields provides plenty of prospects for the future. Check out the best careers for 2013 that you can start with an
associate degree
.
Dental Hygienist
Still holding the top spot as one of the most promising careers of the decade, the job of a
dental hygienist
involves working directly with patients to provide education and preventative care. Dental hygienists typically work in the offices of dentists or orthodontists, keeping regular office hours. Many work part time with flexible scheduling and job sharing options available. According to
U.S. News and World Report
, the average annual salary for a dental hygienist is $69,280, and the outlook for job growth is excellent as more dentists add hygienists to their staff in order to increase patient load.
Real Estate Appraiser
According to
MyKelly.com
, both commercial and residential real estate appraisers should enjoy significant job growth over the next few years. This position involves assessing all types of properties to determine current value for resale or financing purposes. Appraisers must have a solid understanding of real estate principles and practices, as well as basic processes involved in appraisals and property sales. MyKelly.com cites 22 percent growth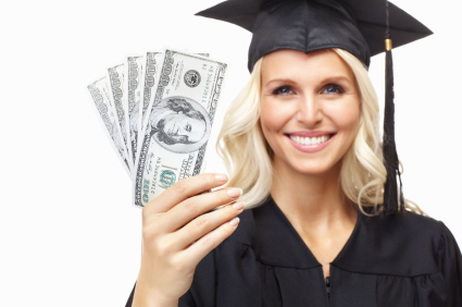 Looking for a six figure job? You've come to the right place! We list some of the highest paying jobs currently available with a community college degree.
When most people dream of a
high-paying profession
, the thought of years of schooling also comes to mind. The perception is that in order to earn more, you must study more to prepare for your career. However, there are plenty of six-figure jobs available to those with a community college degree as well. While not all of these positions earn the high salary as a starting point, many working in the profession can work their way up to six figures through dedication and hard work. Check out these six-figure jobs you can land with a community college degree.
Air Traffic Controller
While many air traffic controllers launch their careers with a four-year degree, community college options are appearing for this position as well. Community College of Beaver County offers a two-year program in air traffic control that prepares students for the job of control tower operator. The school actually boasts a student-staffed control tower to give students on-the-job training while they are earning their degree. According to CB Salary, the average annual salary for an air traffic controller is $109,850.
Personal Trainer
Those with a passion for fitness and health may find their calling as a personal trainer. According to
KDVR
, personal trainers that are willing to work hard and provide flexibility in scheduling to their clients can easily make a six-figure income. The highest earners typically work with corporate clients or in a premiere facility. While there are many paths to personal trainer certification, one of the most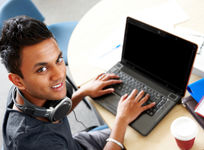 May 26, 2017
Learn how online courses broaden the options of a community college education.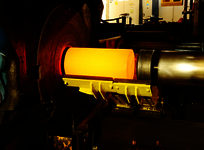 May 20, 2017
Corrosion technology is one of the hottest new industries community colleges are training for. Currently, only a handful of schools offer a program, but the field is open for new graduates.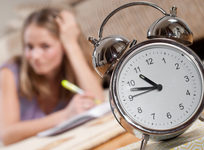 May 20, 2017
A recent report revealed that many California community college students take twice as long to get an associate's degree as is normally required. While community college is less expensive than attending a four-year institution, students who drag out their degree programs lose much of that savings in additional tuition, fees, textbooks, and lost wages. In this article, we examine the reasons why some students take so long to graduate.