Community colleges offer a myriad of degree programs for students interested in creative careers. From glass blowing to fashion design, community college degrees are opening doors into many creative industries. Learn how you can prepare for a career in radio broadcasting, cosmetology or music at community college.
View the most popular articles in Creative Careers:
Express yourself! We paint a picture of the more creative community college degrees for those with a natural artistic flair.
Do you have a creative spirit just waiting to be unleashed on the world? Then put your talents to lucrative use with a degree from your local community college. With a plethora of
artistic degree programs
waiting for you, get ready to explore the many avenues you can pursue with your ability. These 10 community college degree programs represent just a smattering of the many possibilities waiting for students who want to let their artistic side shine.
Photography
Document your world in photos with a
photography degree
from the community college of your choice. Many schools across the country offer degrees in photography that include coursework in studio photography, black and white photos and digital color techniques. Many will also include classes in photography history and theory to round out your studies. This degree can launch a career in your own studio or working on staff as a photographer with a larger company.
Jewelry and Crafts
Create beautiful accessories to match any style and mood with a degree program in jewelry and crafts.
El Camino Community College
in California is just one of the schools that offer a
degree program in jewelry making and design
. This program teaches students to work with gems and precious metals to express their own artistic style. Coursework might include stone cutting and polishing, metal finishing, enameling and gemology. Students may also delve into basic design concepts and guidelines for establishing your own personal style.
Theatre Arts
William Shakespeare once said that "all the
In just two years, you can be trained to become a video game developer, aviation mechanic, or even emergency dispatcher. Be inspired by 10 of the most interesting and unusual fields now open to community college graduates.
Community colleges offer a plethora of program options today, ensuring everyone who enrolls in one of these two-year schools can embark on the career of their dreams. For some, community college is a stepping stone into higher education that allows them to
transfer to a college or university and pursue a four-year degree
. For others, community college is the whole ball of wax – the training necessary to launch an exciting career path. For those who fall into the latter category, here is a list of 10 exciting fields you can enter with only a two-year degree under your belt.
Hospitality Manager
Hospitality managers
can work anywhere there is a restaurant, hotel or cruise ship – which means just about anywhere in the world. While many work their way up the hospitality hierarchy without formal training, an associate degree and on-the-job experience will get you where you want to go much faster. According to a report at
Fox Business
, the U.S. Bureau of Labor Statistics (BLS) estimates the average salary for a food-service manager to be $46,320, while a hotel manager averages $45,800 annually.
Graphic Designer
Let your creativity shine with a position as a graphic designer. This professional works with a wide range of mediums, from print publications to film and Internet. Graphic designers consider the vision of each individual client while weighing the needs of the target market to create messages that are attractive and effective. A two-year degree program is often sufficient for entering this industry,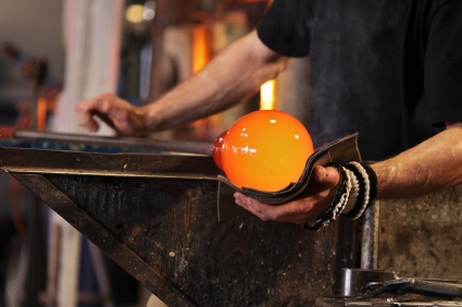 If mixing your creativity with beautiful glass sounds inspiring, consider starting your hobby or career in glass blowing at community college.
Are you looking for a whole new field of study at community college? Why not give glass blowing a try? This popular hobby is now being offered in courses at community colleges across the country. Whether you are looking for a profession as a glass blowing artisan or simply want to add another piping hot hobby to your repertoire, glass blowing might be the opportunity to let your inner artist shine. This article will explore the history and craft of glass blowing and provide a few samples of colleges that are offering formal training in this skill.
What is Glass Blowing?
According to Wise Geek, the history of glass blowing dates back to approximately 200 BCE. During those very early years, glass blowing was primarily used to create vessels to hold liquids. Through its long evolution, glass blowing has become an art form used for creating beautiful pieces that lovers of the craft can proudly display in their homes and office buildings.
The process of glass blowing requires very hot conditions, created by heating ash and limestone in a fiery furnace. The glass is heated to a molten state, where it can be molded and shaped into everything from large vessels to tiny detailed forms. The shaping takes place through a blowpipe that the artist blows into to form a bubble within the molten glass. Details can be added to the glass during the blowing process, using tweezers to pull and shape the glass into various forms.
Glass blowing is a precise art that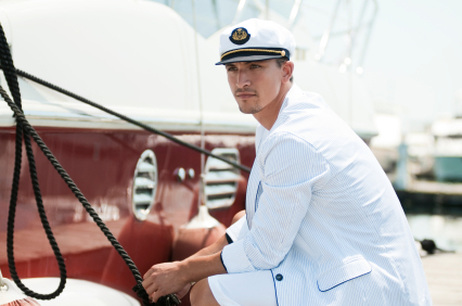 Indeed, "leisure" is a community college major that could translate into lucrative and enjoyable career opportunities after graduation! Learn about leisure and recreation majors and innovative programs at community colleges around the country.
Leisure has become a multibillion-dollar business in the United States, with camps, cruises and other recreational activities gaining steam across the country. As the industry grows, so does the need for qualified professionals working in the various aspects of leisure and recreation. To answer the call, community colleges are beginning to offer degrees in "leisure" to help those interested in this profession get started on a lucrative, rewarding career.
About the Leisure Industry
Recreation workers deal with a wide range of environments and duties, from organizing arts and crafts at a children's camp to running organized sports leagues for corporations or communities. Jobs may be seasonal or permanent, and the large majority of positions are part-time. Because competition is stiff for full-time positions within this industry, according to the
Bureau of Labor Statistics
, additional education and training can go a long way in helping you secure the position you want.
Recreation employees may work in a wide range of settings, including:
Cruise ships
Nature parks
Summer camps
Community centers
While many employees in this industry spend many of their working hours outdoors, directors and managers primarily enjoy a desk job, organizing activities and managing staff from an office. The employment outlook for this industry is good, with faster than average growth expected in many areas.
Training in Oklahoma City
Oklahoma City Community College
is just one of the institutions jumping onboard the leisure bandwagon, with an associate's degree specifically geared toward students looking for a career in this area. According to
News OK
, a degree in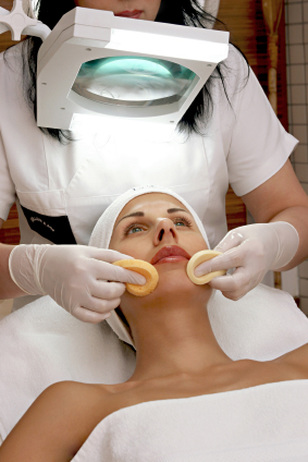 Today's cosmetology programs have a new face that includes business training. Learn about the future of cosmetology programs at community colleges.
Cosmetology has traditionally been the realm of trade schools that specialize in training and licensing hair stylists, nail technicians and skin care specialists. Many of the current trade schools are directly tied to a specific product brand, such as the Aveda chain of training institutes. However, the face of cosmetology is changing - and not just with new makeup skills. Today, cosmetology programs are expanding into community colleges that recognize a background in basic
business principles
, as well as cosmetology training, will help graduates move into and advance in the field of cosmetology.
Career Outlook for Cosmetology
According to the Bureau of Labor Statistics, the general job outlook for the field of cosmetology is favorable, with employment expected to grow at a faster than average rate in this industry. The industry is also considered one of the few recession-proof areas in which to work today. Cosmetology may incorporate the following positions:
Barbers who are responsible for cutting and styling men's hair
Hairdressers and stylists who cut, shampoo and style hair
Manicurists and pedicurists that work specifically with polishing nails and applying extensions
Estheticians or skin care specialists that offer facials and full body treatments
Nearly all of these positions will require licensure by the state in which the individual will work, although specific requirements vary by location and position.
Bringing Business to Cosmetology
Because many cosmetologists go into business for themselves, a basic business background is very helpful for either advancement or
entrepreneurship
in their industry. While trade schools may offer some courses in running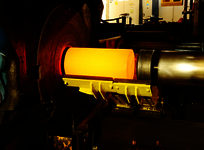 May 20, 2017
Corrosion technology is one of the hottest new industries community colleges are training for. Currently, only a handful of schools offer a program, but the field is open for new graduates.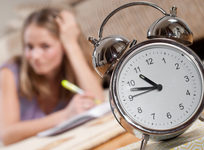 May 20, 2017
A recent report revealed that many California community college students take twice as long to get an associate's degree as is normally required. While community college is less expensive than attending a four-year institution, students who drag out their degree programs lose much of that savings in additional tuition, fees, textbooks, and lost wages. In this article, we examine the reasons why some students take so long to graduate.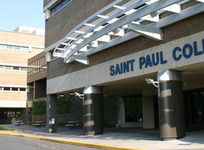 May 20, 2017
We take a look at the latest annual college rankings from Washington Monthly, which provide a list of the top community colleges in the country as well as four-year schools.