There are lots of lucrative careers for community college graduates. Here we'll cover the top career choices for two-year degree holders, six-figure jobs you can land with an associate's degree, and how community college can take your career to the next level.
View the most popular articles in Lucrative Jobs: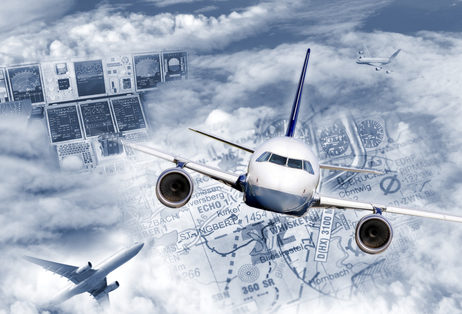 Air traffic controllers enjoy secure, interesting work. Earning a degree in ATC at a community college is an excellent first step to securing a job.
Twenty-five thousand men and women work as air traffic controllers in the United States. Every year between 400 and 500 new air traffic control positions become available. Working in aviation as an air traffic controller is a lucrative career with a median salary of over $100,000 per year.
In order to become an air traffic controller, one must earn a two or four year degree in aviation control or a closely related field, pass a medical exam, a security investigation, have related work experience and pass the Federal Aviation Administration's pre-employment tests. The first test, the bio-data assessment, assesses a worker's experience, general education, and work habits. The second test, the AT-SAT is an eight-hour computer-based test that assesses an applicant's knowledge directly related to air traffic control.
Two-year air traffic control degree programs are developed specifically to help applicants acquire the skills and knowledge necessary to pass the AT-SAT exam. They are intended to supplement a student's prior experience in aviation and serve as a pathway to a qualifying to become an air traffic controller. Students with no prior aviation experience can also prepare for the FAA Academy via an accredited two-year program.
The Air Traffic Collegiate Training Initiative is a partnership between the FAA and thirty different colleges and universities designed to make high quality Air Traffic Control education available to students around the country. While earning a degree from a college or university within the program does not guarantee that an applicant will get a job in aviation, it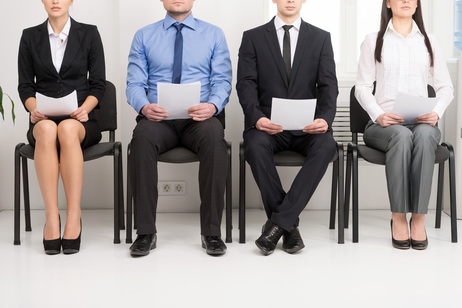 From nuclear medicine to physical therapy, consider 10 in-demand jobs for community college graduates. With salaries ranging from $50,000 to even $100,000, opportunities are ripe for those with the right training from community colleges.
Going to college represents a piece of the American dream. Students can expand their minds, learn new skills, meet new people, and enjoy intellectual, social, and cultural experiences they might otherwise not have a chance to experience. But it also represents an opportunity for students to improve themselves by preparing for post-collegiate employment.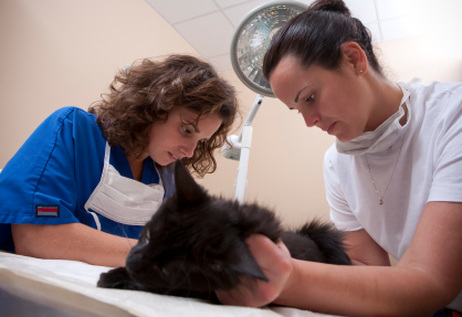 We analyze 10 of the top community college degrees that provide excellent future professional potential.
If you are looking for a job with serious career potential for the 21st century, a community college might be just the place to start. Two-year schools offer a wealth of degree options for in-demand industries for the local workforce and beyond. Check out these 10 community college degrees with excellent future potential.
Plumber
Plumbing may not be the first thing you think of when you are considering lucrative careers for the 21
st
century, but guess what? This industry is predicted to grow by more than 25 percent over the next 10 years, according to
Yahoo Finance
. The average annual salary can go up to more than $67,000 as well. While some enter the plumbing industry through an apprenticeship or on-the-job experience, an associate degree from a local community college could sweeten the pot on the employment front.
Veterinary Technician
If you love animals, a career as a
veterinary technician
might be the perfect choice. These professionals work alongside veterinarians, offering support with regular checkups, performing diagnostic examinations and assisting during surgery. A two-year degree from the right community college can launch your career in this growing field. According to
Money Crashers
, the projected growth for veterinary technicians over the next 10 years is around 35 percent, with an average annual salary of $30,000.
Diagnostic Medical Sonographer
These healthcare professionals utilize ultrasound equipment to screen and diagnose a number of conditions. As this technology has grown and evolved to encompass a large number of diagnostic purposes, the need for medical sonographers has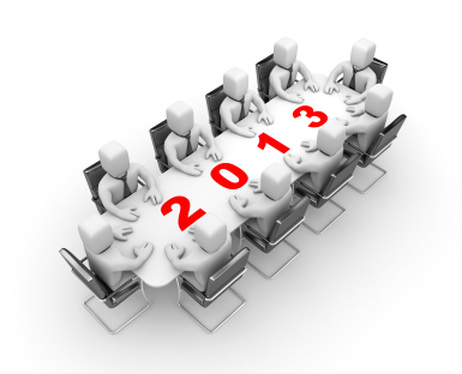 We list some of the hottest careers predicted for 2013 that you can enter with just a two-year degree from your local community college.
Make 2013 your most lucrative year yet, by launching a degree program in one of the hottest career fields of the year. Some of the most
in-demand positions
of this decade can be landed with a two-year degree from your local community college. Training is relatively short and cost-effective, and the potential in some of these fields provides plenty of prospects for the future. Check out the best careers for 2013 that you can start with an
associate degree
.
Dental Hygienist
Still holding the top spot as one of the most promising careers of the decade, the job of a
dental hygienist
involves working directly with patients to provide education and preventative care. Dental hygienists typically work in the offices of dentists or orthodontists, keeping regular office hours. Many work part time with flexible scheduling and job sharing options available. According to
U.S. News and World Report
, the average annual salary for a dental hygienist is $69,280, and the outlook for job growth is excellent as more dentists add hygienists to their staff in order to increase patient load.
Real Estate Appraiser
According to
MyKelly.com
, both commercial and residential real estate appraisers should enjoy significant job growth over the next few years. This position involves assessing all types of properties to determine current value for resale or financing purposes. Appraisers must have a solid understanding of real estate principles and practices, as well as basic processes involved in appraisals and property sales. MyKelly.com cites 22 percent growth
Make a lucrative career switch in two years or less, simply by earning a promising community college degree or certificate in these four high-demand fields.
Whether you need to
switch careers
to find a more lucrative position or simply want
better job stability
than your current place of employment, a community college is a good place to start. These two-year schools can help you change career tracks much faster than a traditional four-year school, and many offer
career placement services to high-demand industries
in the area. Check out these career options that require two years of training or less if you are getting ready to make a big switch.
Paralegal
Those who are fascinated by the field of law, but don't want to spend the next few years of their life in school, can find their niche as a
paralegal
. This professional works alongside lawyers, conducting research, writing briefs and interacting with clients. According to
Yahoo Education
, those who already hold a bachelor's degree in another field of study may be able to earn a certification to work as a paralegal in as little as a few months. Another option is to pursue an associate degree in paralegal studies, which takes just two years to complete.
The
Bureau of Labor Statistics
cites the average annual salary for a paralegal in May, 2010 at $46,680. Predicted job growth for the industry is estimated to be around 18 percent between 2010 and 2020. This position is typically found in a law firm, corporate legal office or government agency.
Health Information Management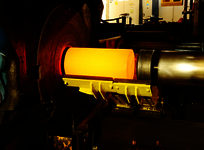 May 20, 2017
Corrosion technology is one of the hottest new industries community colleges are training for. Currently, only a handful of schools offer a program, but the field is open for new graduates.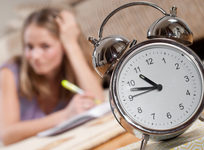 May 20, 2017
A recent report revealed that many California community college students take twice as long to get an associate's degree as is normally required. While community college is less expensive than attending a four-year institution, students who drag out their degree programs lose much of that savings in additional tuition, fees, textbooks, and lost wages. In this article, we examine the reasons why some students take so long to graduate.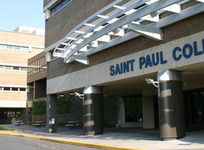 May 20, 2017
We take a look at the latest annual college rankings from Washington Monthly, which provide a list of the top community colleges in the country as well as four-year schools.