A lucrative career can start right at community college. Consider the many smart career options that await after completing community college training programs. From horticulture to the music industry, culinary arts to aerospace, we cover the latest hiring practices, job requirements and trends in the job market.
View the most popular articles in Career Training:
Make a lucrative career switch in two years or less, simply by earning a promising community college degree or certificate in these four high-demand fields.
Whether you need to
switch careers
to find a more lucrative position or simply want
better job stability
than your current place of employment, a community college is a good place to start. These two-year schools can help you change career tracks much faster than a traditional four-year school, and many offer
career placement services to high-demand industries
in the area. Check out these career options that require two years of training or less if you are getting ready to make a big switch.
Paralegal
Those who are fascinated by the field of law, but don't want to spend the next few years of their life in school, can find their niche as a
paralegal
. This professional works alongside lawyers, conducting research, writing briefs and interacting with clients. According to
Yahoo Education
, those who already hold a bachelor's degree in another field of study may be able to earn a certification to work as a paralegal in as little as a few months. Another option is to pursue an associate degree in paralegal studies, which takes just two years to complete.
The
Bureau of Labor Statistics
cites the average annual salary for a paralegal in May, 2010 at $46,680. Predicted job growth for the industry is estimated to be around 18 percent between 2010 and 2020. This position is typically found in a law firm, corporate legal office or government agency.
Health Information Management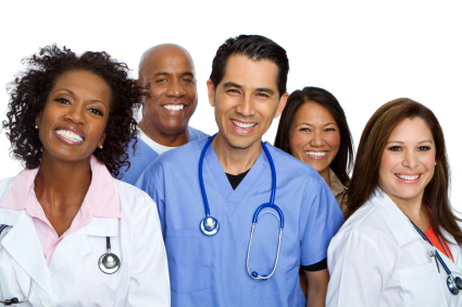 Learn about 10 of the best jobs in health care that you can land with just a two-year degree from your local community college.
For students looking to enter the workforce with a two-year degree under their belts, the medical field is an excellent one to consider. Many positions within this industry can be started with an associate degree, and the number of job openings and growth potential give these
hot healthcare jobs
some of the best value for your higher education dollar. Check out these top 10 health fields you can enter after spending just two years earning your degree.
Dental Hygienist
Most people have a closer relationship with the dental hygienist than the dentist, since this is the professional who spends the most time with patients. Hygienists go far beyond simple teeth cleaning, including assisting dentists with some surgical procedures, taking x-rays and educating patients on proper dental care. According to U.S. News and World Report, dental hygienists can expect to make an annual average salary of $68,200 and enjoy a projected job growth in their industry of around 38 percent.
Medical Sonographer
Medical sonographers
use ultrasound technology to help physicians diagnose a wide range of disorders and illnesses. Sonographers are responsible for taking the ultrasound pictures and determining which photos will be most helpful to the physician making the final diagnosis. This position is heavily patient-oriented, so it is well suited to those who enjoy working with others.
Allhealthcare.com
predicts that the job growth for medical sonographers should remain around 16 percent through 2016. Professionals in this field enjoy an average wage of $27 per hour.
ECG or EKG Technician
Medical
In just two years, you can be trained to become a video game developer, aviation mechanic, or even emergency dispatcher. Be inspired by 10 of the most interesting and unusual fields now open to community college graduates.
Community colleges offer a plethora of program options today, ensuring everyone who enrolls in one of these two-year schools can embark on the career of their dreams. For some, community college is a stepping stone into higher education that allows them to
transfer to a college or university and pursue a four-year degree
. For others, community college is the whole ball of wax – the training necessary to launch an exciting career path. For those who fall into the latter category, here is a list of 10 exciting fields you can enter with only a two-year degree under your belt.
Hospitality Manager
Hospitality managers
can work anywhere there is a restaurant, hotel or cruise ship – which means just about anywhere in the world. While many work their way up the hospitality hierarchy without formal training, an associate degree and on-the-job experience will get you where you want to go much faster. According to a report at
Fox Business
, the U.S. Bureau of Labor Statistics (BLS) estimates the average salary for a food-service manager to be $46,320, while a hotel manager averages $45,800 annually.
Graphic Designer
Let your creativity shine with a position as a graphic designer. This professional works with a wide range of mediums, from print publications to film and Internet. Graphic designers consider the vision of each individual client while weighing the needs of the target market to create messages that are attractive and effective. A two-year degree program is often sufficient for entering this industry,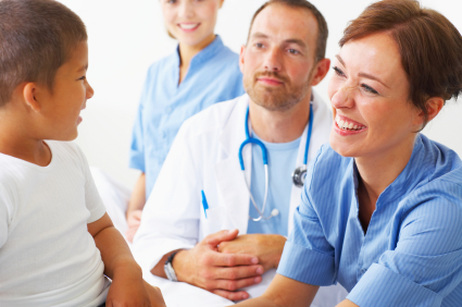 A career in healthcare is rewarding, recession-proof, and financially lucrative. Consider the 10 hottest healthcare careers today that can be started right from community college.
Community colleges have become a popular place to jumpstart a new career, whether you are entering the professional workforce for the first time or looking to
change career paths
. One of the hottest degree trends at these two-year schools right now is health care, with plenty of choices in areas of study and ample job opportunities after graduation. You might work directly with patients or find an administrative position in the health care industry – and it all begins with training at your local community college.
Why Community College for Health Care?
Many interested in the field of health care make the mistake of thinking a four-year degree is necessary to land a well-paying job in the industry. However, a number of graduates who come into their jobs with two-year associate degrees can make excellent salaries with minimal training time. Some of the top jobs in health care requiring an associate degree can earn an average salary of $50,000 or more, and opportunities for advancement and salary increases are always possible. When you offset this salary change with education costs that are a fraction of what they would be at a four-year school, you can see why many are choosing the community college route to launch their health care careers.
Another advantage to choosing a community college for your health care degree is that there are many programs available. From administrative roles to jobs working directly with patients and other medical professionals, you can find a program that meets your needs
A recent study shows that fewer women are going after STEM degrees at community colleges today. We'll take a look at the research and possible reasons why the number might be dropping.
Although STEM (science, technology,
engineering
and mathematics) is touted as the wave of the future for practical fields of study that can launch
lucrative careers
, it appears that women are not taking full advantage of the STEM opportunities presented at community colleges today. The growing gap is a concern for employers who wonder if there will be enough
skilled workers
to fill their positions in the future. Why are women appearing to shy away from STEM degree programs? There could be many reasons for the drop, but the primary focus of educators and employers is to help women overcome the challenges of STEM studies in order to produce a qualified, competitive workforce for the 21
st
century.
A Downward Trend
Recent data suggests that the number of women pursuing fields of study in STEM subjects appears to be waning rather than gaining speed. According to a report at the Community College Times, women earned 34 percent of two-year STEM degrees in 1997. By 2007, that number had dropped to just 28 percent. In addition, even though women make up at least half of the total workforce today, only one in four STEM jobs are currently held by a woman.
"There has been a 25-percent drop in the proportion of STEM degrees awarded to women at the community college level in this period," Cynthia Costello, author of a new report from the Institute for Women's Policy Research, told the Community College Times.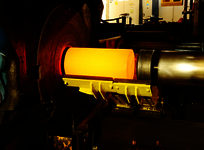 May 20, 2017
Corrosion technology is one of the hottest new industries community colleges are training for. Currently, only a handful of schools offer a program, but the field is open for new graduates.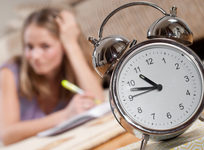 May 20, 2017
A recent report revealed that many California community college students take twice as long to get an associate's degree as is normally required. While community college is less expensive than attending a four-year institution, students who drag out their degree programs lose much of that savings in additional tuition, fees, textbooks, and lost wages. In this article, we examine the reasons why some students take so long to graduate.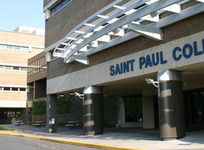 May 20, 2017
We take a look at the latest annual college rankings from Washington Monthly, which provide a list of the top community colleges in the country as well as four-year schools.