Community College Earnings in Georgia
Community College Earnings in Georgia (2018-19)
College

Student Earnings

Location

Rank: #1

1.

$45,100




3393 Peachtree Road, Suite 1003




Atlanta

,&nbsp

GA

30326




(404)816-4533

Rank: #2

2.

$41,700




2000 Clayton State Boulevard




Morrow

,&nbsp

GA

30260




(678)466-4000

Rank: #3

3.

$39,300




1 College Street




Young Harris

,&nbsp

GA

30582




(706)379-3111

Rank: #4

4.

$38,500




7300 Reinhardt Circle




Waleska

,&nbsp

GA

30183




(770)720-5600

Rank: #5

5.

$37,100




3820 Mundy Mill Rd




Oakwood

,&nbsp

GA

30566




(678)717-3555

Rank: #6

6.

$36,700




100 College Station Dr




Macon

,&nbsp

GA

31206




(478)471-2700

Rank: #7

7.

$36,500




3251 Panthersville Rd




Decatur

,&nbsp

GA

30034




(678)891-2300

Rank: #8

8.

$36,100




5150 Sugarloaf Parkway




Lawrenceville

,&nbsp

GA

30043




(770)962-7580

Rank: #9

9.

$35,900




100 Alumni Dr




Cleveland

,&nbsp

GA

30528




(706)865-2134

Rank: #10

10.

$35,600




2802 Moore Hwy




Tifton

,&nbsp

GA

31793




(229)391-5001

Rank: #11

11.

$35,500




3175 Cedartown Highway, S.E.




Rome

,&nbsp

GA

30161




(706)802-5000

Rank: #12

12.

$35,300




6600 Peachtree Dunwoody Rd., 100 Embassy Row




Atlanta

,&nbsp

GA

30328




(770)394-8300

Rank: #13-14

13.-14.

$35,200




1100 Second St SE




Cochran

,&nbsp

GA

31014




(478)934-6221

Rank: #13-14

13.-14.

$35,200




100 W College Park Dr




Douglas

,&nbsp

GA

31533




(912)260-4200

Rank: #15-19

15.-19.

$35,000




320 W. Broad St. Suite 200




Fairburn

,&nbsp

GA

30213




Rank: #15-19

15.-19.

$35,000




115 Davis Road




Augusta

,&nbsp

GA

30907




Rank: #15-19

15.-19.

$35,000




7300 Blackmon Road




Columbus

,&nbsp

GA

31909




Rank: #15-19

15.-19.

$35,000




4201 North Forrest Street




Valdosta

,&nbsp

GA

31605




Rank: #15-19

15.-19.

$35,000




801 Duke Avenue




Warner Robins

,&nbsp

GA

31093




Rank: #20

20.

$34,400




201 E. Greene Street




Milledgeville

,&nbsp

GA

31061




Rank: #21

21.

$34,300




419 College Dr




Barnesville

,&nbsp

GA

30204




(678)359-5555

Rank: #22

22.

$34,100




1900 Emery St, NW, Suite 200




Atlanta

,&nbsp

GA

30318




(404)876-1227

Rank: #23

23.

$33,800




2400 Gillionville Rd




Albany

,&nbsp

GA

31707




(229)317-6000

Rank: #24

24.

$33,300




131 College Cir




Swainsboro

,&nbsp

GA

30401




(478)289-2000

Rank: #25

25.

$32,200




1927 Lakeside Parkway




Tucker

,&nbsp

GA

30084




(770)938-4711

Rank: #26

26.

$31,900




980 S Cobb Drive Dr SE




Marietta

,&nbsp

GA

30060




(770)975-4064

Rank: #27

27.

$31,400




2001 S Georgia Pky




Waycross

,&nbsp

GA

31503




(912)449-7600

Rank: #28

28.

$31,200




650 College Drive




Dalton

,&nbsp

GA

30720




(706)272-4436

Rank: #29

29.

$31,100




560 Pinehill Rd




Dublin

,&nbsp

GA

31021




(478)275-6589

Rank: #30

30.

$30,400




800 U.S. Hwy 29 North




Athens

,&nbsp

GA

30601




(706)355-5000

Rank: #31-32

31.-32.

$30,300




4370 Peachtree Dunwoody Rd NE




Atlanta

,&nbsp

GA

30319




(404)799-4500

Rank: #31-32

31.-32.

$30,300




1140 Hammond Dr Ste A-1150




Atlanta

,&nbsp

GA

30328




(770)576-4498

Rank: #33

33.

$30,100




5141 Snapfinger Woods Dr




Decatur

,&nbsp

GA

30035




(770)593-2257

Rank: #34

34.

$29,600




1630 Metropolitan Parkway, SW




Atlanta

,&nbsp

GA

30310




(404)756-4000

Rank: #35

35.

$29,500




176 Murphy Campus Blvd.




Waco

,&nbsp

GA

30182




(770)537-6000

Show 27 more community colleges in Georgia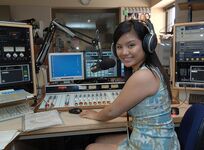 Take advantage of career opportunities in the field of radio broadcasting by starting your training at your local community college.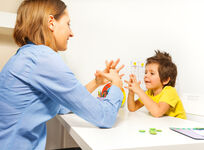 Being a single parent is difficult (and expensive) but it shouldn't stop you from furthering your education. Read on to learn how to pay for community college as a single parent.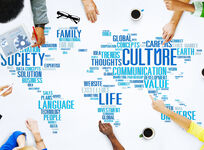 If you're preparing to apply to college, use your summer wisely and complete a few college visits. Read on to learn how to plan and how to get the most from each visit.