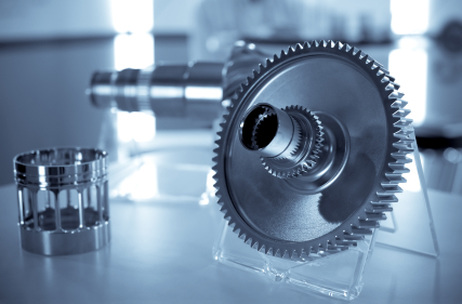 Learn about a Governor's Investment in Aerospace grant that will help 13 Washington community colleges develop training programs for the aerospace industry.
Aerospace is big business in the state of Washington, with more than 600 aerospace-related businesses currently residing there. To ensure a sufficient influx of quality, trained workers, new grants are coming to community and technical colleges in order to provide necessary training as quickly as possible. Funding will come from both state and federal sources, with millions of dollars coming to colleges across the state. The additional money will be a boon to the aerospace industry in Washington, as well as institutes of higher education supplying the training.
· Spokane Community College
· Clover Park Technical College
· The Aerospace Joint Apprenticeship Committee
· The Center for Excellence for Aerospace and Advanced Materials Manufacturing
Many of the schools listed in this consortium have also been recent recipients of state funding offered by the Government Investment in Aerospace program. With additional funding coming in from both state and federal sources, these schools are in a prime position to beef up their aerospace training and feed a hungry local industry.
"The Department of Labor grant provides a tremendous boost to the expansion of aerospace training at Renton Technical College," Steve Hanson, president of RTC, told the Reporter. "As a result of this funding, RTC is now positioned to meet the rapidly growing need for skilled workers in the aerospace industry."
· Avionics/Electronics
· Aircraft Maintenance
· Aircraft Assembly
· Composites
· Advanced Manufacturing
· AS9100 Training
"To continue to lead the world in aviation, Washingtonians need the most up to date knowledge and training," Representative Jay Inslee (WA-01) stated in the press release. "Our economic future is reliant on having the skilled workforce that will continue to provide the world with the best planes at the best price. This grant is just one investment in that economic future."
Workforce Investment Act (WIA) funds are distributed at the discretion of Governor Chris Gregoire for the state of Washington. In response to the availability of these funds, community and technical colleges across the state came together in a collaboration known as the Aerospace Consortium for Employment, or ACE. The primary mission of the collaboration is to provide urgent workforce training for the aerospace industry with short-term training in a wide range of related jobs, including:
· Precision machining
· Machine maintenance
· Fiber optics
· Quality assurance and inspection
With these positions covered through community college training programs, the aerospace industry will be able to grow throughout the state of Washington unhindered. This is especially important with a recent announcement from Boeing about their recent winning bid to build the next generation air refueling tanker for the United States Air Force.
According to the Tacoma Daily Index, schools slated to receive state funding from the GIA grant include:
Fund distribution varied among the schools, based on need and ability to provide training. Most of the funding is expected to go to equipment purchases, additional faculty and development of new aerospace training programs.
Community colleges have historically served the purpose of providing training for local industries. These additional monies for aerospace training prove that community and technical colleges continue to fulfill their primary responsibility in supporting local industries and economies.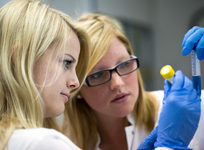 January 27, 2017
As careers in science, technology, engineering, and math become more prevalent, community colleges are shifting their focus to meet demand and secure their place in a rapidly changing educational landscape.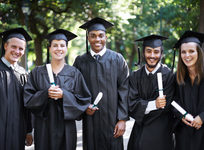 January 27, 2017
A recent study reveals that job applicants with a credential or associate's degree from a community college have slightly better chances of getting a job interview than students who attend a for-profit college or university. Since community colleges are much more budget friendly than for-profit institutions and have much better job placement results, community colleges are a much better option for employment-minded students.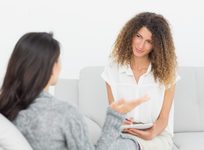 January 27, 2017
With serious mental health issues on the rise on college campuses nationwide, community colleges are scrambling to provide expanded mental health services to students.