How Community Colleges are Working to Stop Drunk Driving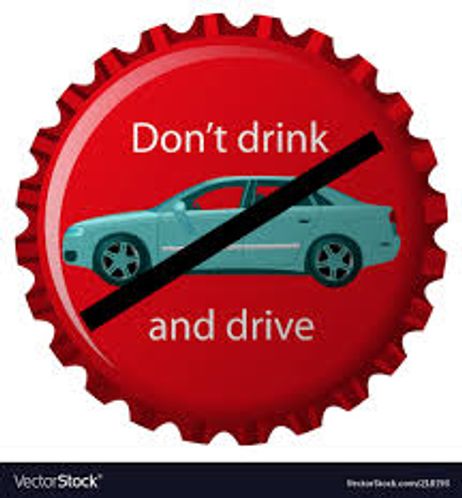 Learn about the innovative programs, curriculum, and parades that community colleges are creating to prevent drunk driving on campus.
Each day, 36 individuals in the United States die from drunk driving, and another 700 are injured. In 2006 alone, nearly 13,500 individuals died in alcohol-impaired accidents, equivalent to one-third of all traffic accident deaths in total, according to the
Centers for Disease Control and Prevention
.
The college student population, unfortunately, accounts for a disproportionate amount of these tragic statistics. In 2001 alone, more than 1,700 college students were killed in alcohol-involved incidents, and 80% of these cases involved drunk driving. In the same year, more than 31% of college students admitted to drinking and driving, according to
AAA of Southern California
.
Thankfully, community colleges are playing an important role in reducing and preventing instances of drunk driving. Through various substance awareness programs, informative classes, and even volunteer designated driving programs, community college students are being commended for their role in the fight against drunk driving.
Community Colleges Respond against Drunk Driving
While many community colleges have established their own organizations to combat drunk driving, two institutions that have received remarkable praise are University of Nevada, Reno and
Truckee Meadows Community College
. As
The San Francisco Chronicle
reports, volunteers from both schools have collaborated to sign a joint petition to prevent dangerous alcohol and vehicle related incidents. Upon signing the pledge, students volunteer "To serve as designated drivers when wearing free, serial-numbered 'Wolf Tags.'" Over 600 students from the combined schools have agreed to the pledge, and the campuses' Office of Student Conduct distributes the tags to student volunteers.
As another example of a community college in action,
Harford Community College
, located in Bel Air, Maryland, encourages its students to participate in their campus chapter of SADD. SADD, which stands for Students Against Destructive Decisions, is an organization that fosters collaborative support for prevention and intervention. Students can contact SADD to find information about support groups, counseling, treatment programs, and other guidance options. While keeping personal anonymity, students can even opt to call SADD's free hotline.
Other community colleges take a more reactive approach to drunk driving by providing substance abuse programs and
DUI rehabilitation courses
on campus. Both students and general community members alike can take these courses in response to DUI charges.
National Resources for Reducing Drunk Driving on Campus
To address the growing problem of drunk driving amongst students, the Higher Education Center for Alcohol and Other Drug Prevention and the Automobile Club of Southern California work together to identify models that will reduce drunk driving on campus. The two organizations evaluate college campuses and give awards based upon innovative anti-drunk driving programs.
El Paso Community College, Rio Grande Campus, Texas: EPCC has created school events centered on building awareness regarding the true dangers of drunk driving. These events include a DUI prevention parade, which includes the powerful imagery of a wrecked car. A candlelight vigil for victims of drunk driving, a Memorial Wall, and a poster contest all bring awareness about the dangers of driving under the influence.
Santa Barbara City College, California: SBCC spearheaded an innovative marketing campaign that utilized multiple avenues to educate its campus about the dangers of drunk driving. In media classes, students were encouraged to develop marketing ads for the anti-drunk driving campaign. Different campus events, such as Safe Spring Break, further reinforced the message, as did peer health educators who gave presentations and surveys.
Of course, there always remains more to be achieved in the war against drunk driving. In July 2009, Colleen Clark, the President of the Maricopa County Community Colleges governing board was arrested for drunk driving, as reported by the
Huffington Post
. Hopefully, however, community colleges will continue to lead the charge in reducing the instances of drunk driving throughout all cities in America.
With serious mental health issues on the rise on college campuses nationwide, community colleges are scrambling to provide expanded mental health services to students.
We examine a new report at USA Today that shows employment rates for community college graduates have skyrocketed - and which of the fields where a community college degree is particularly helpful.
Who says college is just for the 18 - 22 year old crowd? In fact, more community colleges are recruiting students over the age of 50 - and for good reason!