Classes Behind Bars: Community College Takes Courses to Local Inmates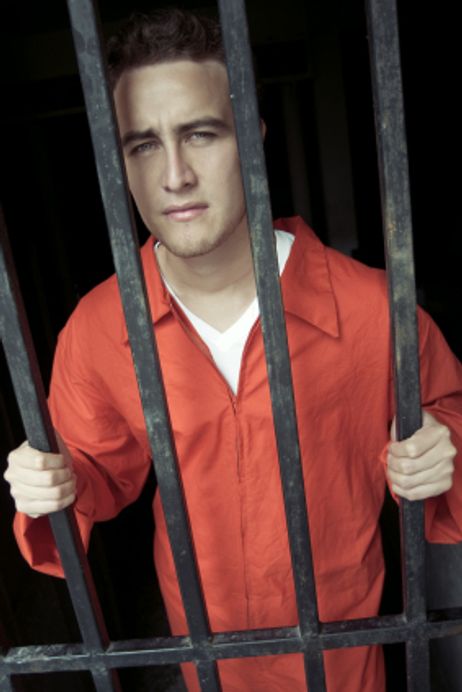 We'll look at a new program offered by Jackson Community College, as well as other programs around the country, that allow prison inmates to take community college courses to prepare for life after incarceration.
Community college has offered opportunities to many students throughout their history. In recent years, those opportunities have been extended to incarcerated populations, offering inmates the skills and training they need to find productive lives after prison. By
bringing education to those who are currently in the prison system
, the hope is that once they leave the system, they will never return. Does higher education in prison work as intended? Read on about the efforts by some colleges to transform incarcerated individuals for the better.
This video outlines how education for inmates produces beneficial results.
New College Program in Mississippi Aimed at Correctional Facility
A handful of inmates at the G. Robert Cotton Correctional Facility in Jackson, Michigan are getting a new lease on life. Fifteen of the prisoners at this institution are enrolled in a pilot program featuring college courses from Jackson Community College. The inmates are enrolled in four rounds of courses from the school, according to a report at mLive. Classes include a computer course, which is available through a grant from the U.S. Department of Commerce.
The rest of the classes are paid for by the inmates themselves. Some are using money they saved prior to incarceration, while others are relying on friends and family to foot the bill until they are released and able to begin earning their own living. Most
prisoners are ineligible for financial aid
from the government, and even those that have some eligibility have little chance of receiving financial assistance from Uncle Sam while they are still incarcerated.
This TEDTalk discusses the positive effects of educating prisoners.
Course options include English, maths, and humanities, with the opportunity to earn up to 19 college credits before release. Instead of classes taught online, the school is actually sending instructors into the prison to teach the inmates in person. This system works well for the students in the classes, since it provides them with the personal help they may need to succeed in their academic endeavors.
The program offers inmates the chance to cultivate marketable skills that will help them with their employment efforts after their release. The hope is that programs like this will reduce the rate of recidivism, and as a result, save a significant amount of taxpayer dollars in the future. Many of the prisoners agree.
"The key to staying out of situations like this is education," Jason Stefanski, inmate and student in the JCC classes, told
mLive
.
Other States Capitalizing on Similar Programs
While this may be the only program of its kind in the correction system in the state of Michigan, other states have also offered college classes to incarcerated individuals. Two years ago,
Tulsa World
reported on a college program offered at Dick Conner Correctional Center in Hominy, Oklahoma. The inmates incarcerated in the minimum and medium-security units have the opportunity to take classes and even earn degrees from
Tulsa Community College
.
The programs offered through Tulsa Community College are funded through private grants, including funds from TCC's Second Chance Scholarship Foundation. Other contributors to the program include American Indian tribes and the offenders' families. Some grant money comes from the federal government as well. The provost of the community college, Peggy Dyer, told Tulsa World that the inmates in the facility do not qualify for any sort of financial aid.
This video discusses the impact of prison education.
The benefits of the community college program are far-reaching, according to those who have worked directly with the program. While benefits are obvious for the prisoners, there are also advantages to the community at large.
"[Inmates] will be contributing to the economic base, not taking from it," Dyer said. "The foundation is helping make these guys not become repeat offenders but become taxpayers. The impact on their lives is beyond words. It gives them the opportunity to knock on doors they wouldn't have gotten to otherwise."
Philadelphia Prison System Brings College to Inmates
The Cambria Community Center in North Philadelphia has also seen firsthand the benefits of bringing a college education to inmates. In an article last year,
City Paper
reported on the completion of a 10-week semester of college coursework by 15 inmates at the center. The men took a variety of course from instructors at the
Community College of Philadelphia
, including math, English and even acting.
The inmates involved in the program were handpicked out of a pool of around 200 prisoners. Criteria for making it into the program included the duration of their stay, their conduct while incarcerated, and their eligibility for financial aid. The program began when a professor at the college, and an advocate for prisoners, realized that while federal and state inmates were ineligible for financial aid, county prisoners could still get financial assistance for college.
One of the community college instructors that teaches at Cambria said that her inmate students often perform better than other students. City officials hope that by allowing inmates to get college training while still in prison, they can bring down the rate of recidivism in their community as well. At least one of the students who graduated from the program recently told City Paper that he plans to continue his education at the Community College of Philadelphia after his release from prison.
Many believe that education is the key to making communities safer and reducing crime rates from coast to coast. These programs introduced in prisons across the country may provide the data needed to determine whether that is really true. By preparing prisoners for life after incarceration through proper education and training, the hope is that they will be less likely to return to a life of crime and imprisonment after their release.
Questions? Contact us on Facebook. @communitycollegereview
One out of 10 community college students lose their credits when they transfer to a four-year university. Don't become one of these statistics, and learn how to ensure your hard-earned credits are transferred.
Many common myths about community colleges exist, but as they continue to diversify and offer cutting-edge programming, two-year institutions are fighting back against these long-held stereotypes.
The Online Education Initiative will greatly expand course offerings for community college students, while making the transfer process between institutions much more smooth. The Initiative has its critics, however, who decry the loss of local control over education.