Innovation Fund America: Community Colleges Dole Venture Capital Funding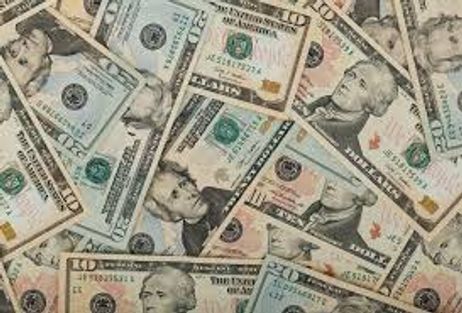 Community colleges may just become the next venture capitalists. Learn about the Innovation Fund American program and how community colleges are helping to inject investment dollars into local start-ups.
Small businesses
and
entrepreneurships
have long been touted as the top growth factor in this nation's economy. In the interest of jumpstarting and sustaining economic growth at a time when the financial climate of the country has been sluggish at best, new programs are matching up entrepreneurs with community colleges to provide the infrastructure necessary to get these new business start-ups off the ground. The idea began as a local movement, but quickly went national as federal legislators and
President Obama
hopped onboard the entrepreneurship bandwagon. This article will explore the innovative new approach to economic stimulus that pairs business and community college in a synergistic relationship.
Humble Beginnings in Ohio
Lorain County Community College
is teaming up with some new businesses in Ohio to provide innovation and jobs to a community in need. The Innovation Fund, started by this institution, offers grants to high-tech start-ups so they have the opportunity to test out their new technology and attract investors to their business.
According to a report on
WhiteHouse.gov
, one of the first companies to reap the benefits of this fund is ABS Materials. The company has produced an absorbent material dubbed "Osorb," which soaks up organic contaminants like a sponge to help clean up oil spills and polluted waterways. The company has begun generating revenue from their idea in just two short years, providing economic stimulus and jobs to this Ohio community along the way.
President Obama
was so intrigued by the Ohio infrastructure, he traveled to the area with a number of his cabinet and top advisors for a White House Winning the Future Forum on Small Business. This forum was used to hear small business owners talk about the challenges that face them today and come up with ways to make entrepreneurship a more accessible goal. Community colleges play a significant role in that process, by providing the training, facilities and support small businesses need to get their feet off the ground.
At the same time, community colleges benefit from the partnership, with the ability to generate capital and attract more students. High quality
internships
with these new businesses allow students at the colleges to train into a rewarding and lucrative career right in their own community. The Innovation Fund really is a win-win for everyone involved with the process.
This video reports on the Innovation Fund and its work with community colleges.
Moving Up to the Federal Level
It's easy to see why the Innovation Fund has now gone national. Based on the model begun by
Lorain County Community College
, the Innovation Fund now has numerous community colleges involved with the movement across the country.
LCCC President Roy Church told The Morning Journal, "America was built on the persistence and ingenuity of entrepreneurs. To remain globally competitive, we must rekindle this spirit through innovative public-private partnerships." Church added that the Innovation Fund America will be a part of the American Association of Community College's Virtual Incubator Network.
As participants in this program, each community college will serve as a virtual business incubator, providing the training business start-ups need to get their company off the ground. The hope is that eventually hundreds of community colleges will participate in such a venture to offer more job opportunities and a higher quality of training to the communities they serve.
Walter G. Bumphus, President and CEO of the AACC, said in the press report, "Small businesses play an enormous role in stimulating and sustaining economic growth both in local communities and nationally. This new initiative presents an exciting and innovative way to encourage small business growth without costly investment in new facilities and added infrastructure." The AACC is currently in collaboration with the National Association for Community College Entrepreneurship and Small Business Development Centers to provide incubators on community college campuses around the country.
The original Innovation Fund at LCCC was funded by the Charles Stewart Mott Foundation, and the model will be replicated across the country. Jack Litzenberg, senior program officer at the Mott Foundation, told the Journal, "
Lorain County Community College
is an excellent example of what we are trying to achieve with AACC's Virtual Incubator Network. The college has served as an economic catalyst for the county and continues to be a groundbreaker for creating economic opportunity in the entire area."
This video reports on a major gift to a community college.
About the Innovation Fund
The Innovation Fund was originally created in 2007 with the intent of providing grants to local entrepreneurs to help them fund staffing and technology needed to develop their products and services. The Fund has provided $4.3 million to 60 companies to date. Those companies have provided more than 100 jobs to the community and attracted millions of investment dollars. The Fund has also provided internships to more than 130 community college students, helping them prepare in practical ways for careers after graduation.
According to the
Innovation Fund America website
, the Innovation Fund was originally created to "help community colleges expand access to capital and talent for high-tech entrepreneurs when they need it most; to build new enterprises, create more jobs and inspire the next generation of entrepreneurs in communities across America."
Questions? Contact us on Facebook. @communitycollegereview
What states are home to the most diverse and least diverse community colleges? In our exclusive diversity report, we analyze our data to determine how much diversity there is on community college campuses throughout the United States. In addition, learn about the benefits of attending a community college with a diverse student body.
As the third wave of TAACCCT grants are issued, we take a look at how community colleges are using this federal money to beef up job training programs across the country.
We take a closer look at the Upward Bound program, which is designed to prepare students for college whom might not otherwise succeed due to economic or family factors.