Community college polices are frequently being updated. Keep current on the latest bans, free speech initiatives and safety protocols. Learn what schools are doing to increase funding in the midst of widespread budget cuts, determine the best practices to ensure safety on campus and get the latest on school controversies and student rights.
View the most popular articles in College Policies: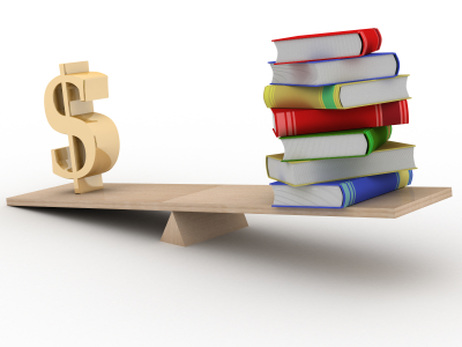 Pushed by growing enrollment yet restrained by budget cuts, community colleges face an unknown future in balancing their budgets when federal stimulus funding dollars run dry.
Community colleges have experienced a
surge in enrollment
, thanks to an economic slowdown that has resulted in fewer graduates being able to afford four-year universities right out of high school. Rising unemployment rates have also contributed to the increased enrollment at these institutions, as
laid-off
adults head back to school to get training in
recession-proof industries
.
This trend works well into President Obama's plan to raise graduation rates at colleges across the country over the next few years. However, the increase in students also requires additional funding to accommodate them – which is much easier said than done in the current economic climate.
Stimulus Funding and Community Colleges
Stimulus money
has been a help to many community colleges striving to provide courses and support to the new influx of students. However, stimulus funding is not expected to continue into the next academic year, leaving many institutions floundering for ways to make up the
budget shortfall
at a time when belts have already been tightened past the comfortable point.
In fact, the large majority of community colleges across the country have absolutely no idea how they will balance their budgets once stimulus funding ends, according to a recent study from
The Education Policy Center
at the University of Alabama.
According to a report at
Inside Higher Ed
, the annual survey of state directors of community colleges revealed that only 11 states have a plan in place to balance their budgets once stimulus money is gone. By the
Community colleges appear to be leading academic campuses in turning over a green leaf. Learn about the community college that will be the country's first positive grid campus, as well as other institutions that are beaming green.
Community colleges across the country are leading the
green revolution
, as administrators are tuning into the many benefits an
environmentally responsible campus
provides. One particular institution,
Butte College
in Northern California, will be the first college in the country to boast a positive grid campus, producing more clean energy than it uses, according to a
press release
. While
Butte College
is setting the standard for greener campuses, other colleges are following suit with a variety of creative programs designed specifically for sustainability.
Paying for such environmental changes can be a hefty undertaking, as colleges like Butte have found. However, the federal government has pitched in to help Butte fund its
sustainability efforts
through low-interest loans like Clean Renewable Energy Bonds and benefits from the American Recovery and Investment Act. Other colleges have also found funding assistance through state and federal government agencies, while still others have footed the bill for some of their projects themselves or through private donations.
Butte College
By May of next year,
Butte College
will become the first positive grid campus in the country. At that time, the college predicts that it will be producing more sustainable, on-site
solar energy
than it actually uses; in fact, Butte will become the biggest energy-producing college in the world. The excess energy Butte generates will become a positive source of income for the college, according to Dr. Diana Van Der Ploeg, Butte College's president.
"Sustainability is at the heart of everything we do,"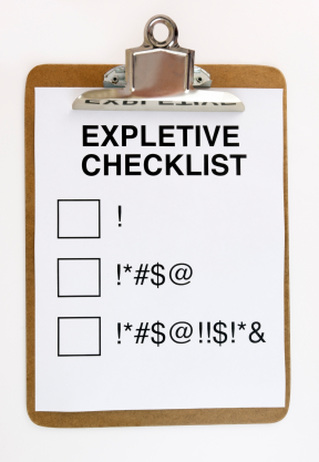 Do you have a right to use profanity on campus? Read about one community college that is fining its students for cussing.
Profanity is generally frowned upon at primary and secondary schools across the country. In fact, one high school in Connecticut has issued a policy that allows police to hand out pricey tickets to students caught in the act of cussing. The rule is designed to teach students self control and prohibit profanity in the school, where it doesn't belong. Despite the $103 price tag, these tickets have been supported by the majority of the parents and students at Connecticut High School, according to a report in the
New Haven Register
.

Most of us agree with rules against foul language used by kids, but what about when those kids reach college campuses? Aren't they considered adults, capable of making their own choices, even if the words they choose are offensive to people around them?
According to a community college in Mississippi, the answer is a resounding no. This school is cracking down on cussing on campus, and some say they are violating
First Amendment rights
in the process. One particular case has garnered the attention of the country, putting the usually quiet campus in a bit of a predicament.
The Case of Isaac Rosenbloom
According to a report in the
Chronicle of Higher Education
, Isaac Rosenbloom is a 29-year-old student at
Hinds Community College
. One day, he and a few other students remained after class to discuss their grades with the
professor
. Rosenbloom was distressed about the low grade he had received on an assignment that was turned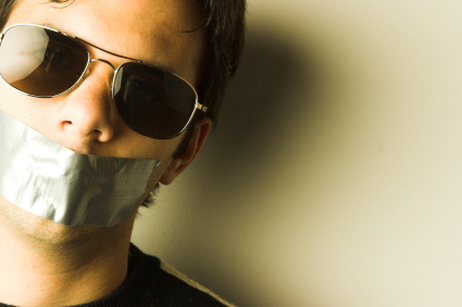 Is free speech in jeopardy on community college campuses? Learn about new movements that may limit students' speech to specific "free speech zones."
The Peralta Community College district in
California
has recently been the subject of intense scrutiny since announcing its plans to establish "free speech" zones around their campuses. According to the
Mercury News
, school district officials are currently working on a policy to limit where and how groups can speak on campus.

These proposed free speech zones have rankled students and faculty alike and caused many to question whether First Amendment free speech is in jeopardy in venues where the public exchange of ideas have always been welcomed. However, Peralta is not the only college environment where free speech platforms have been limited. This idea has actually been in existence for a decade, and every college campus that has instituted free speech zones has come under fire for their plans.
Free Speech on College Campuses
Since the 1960s, college students have led many protests against social issues and stood up for policies and legislation they have believed to be a violation of their rights. Protests during that time primarily revolved around the Vietnam War, but grumblings against the "Establishment" and other social policies were also the topics of debate.
During the final two decades of the previous centuries, protests on college campuses cooled significantly. However, concerns over race and sex have emboldened students once again, according to a report from the
First Amendment Center
. As college officials have become concerned over potential uprisings that may result from such demonstrations, limits on when and where students can exercise their First Amendment
Have you taken advantage of the federal government's stimulus funds yet? Learn about how community colleges have created new programs thanks to the stimulus program.
The American Recovery and Reinvestment Act of 2009 was designed to create jobs and promote economic recovery after the recent
recession
. Many community colleges are cashing in on stimulus funding that allows them to increase their student loads and improve training that will help students find lucrative
careers after graduation
. Learn about how these community colleges are using stimulus monies to their fullest advantage.
Medical Technology
Cuyahoga Community College in Cleveland, Ohio and Los Rios Community College District in Sacramento, California have received money to participate in a U.S. Department of Health and Human Services program. This program is designed to train students on how to convert current medical records to a computerized, paperless system. This program will be a part of the national effort to meet requirements that every U.S. citizen will have an electronic medical record by the year 2014, according to TMCnet.com.
Cuyahoga Community College
, along with 17 other community colleges in the area, is slated to receive about $7 million the first year, with a subsequent $7 million the following year. The Los Rios District, along with 14 colleges in California, Nevada, Arizona and Hawaii, will share $5.4 million in federal funding for the first year and another $5.3 million the second, according to a report in the Sacramento Bee.
The program will involve cross training students in medical and information technology fields. Students will be able to complete their training in six months or less in some locations, getting them out of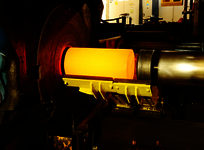 May 20, 2017
Corrosion technology is one of the hottest new industries community colleges are training for. Currently, only a handful of schools offer a program, but the field is open for new graduates.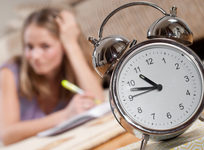 May 20, 2017
A recent report revealed that many California community college students take twice as long to get an associate's degree as is normally required. While community college is less expensive than attending a four-year institution, students who drag out their degree programs lose much of that savings in additional tuition, fees, textbooks, and lost wages. In this article, we examine the reasons why some students take so long to graduate.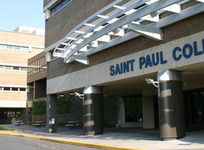 May 20, 2017
We take a look at the latest annual college rankings from Washington Monthly, which provide a list of the top community colleges in the country as well as four-year schools.