Community College Grants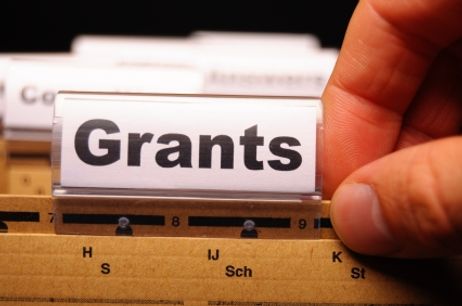 What are college grants? Learn how they work and how you might obtain them for your college education.
The burden of financing your community college education can be eased slightly by the various Grants that are offered by the Federal Government. Unlike loans, grants do not have to be repaid once you have completed your community college education. Grant money is, essentially, free money. It can be used to cover tuition costs, books, and other school-related expenses. Navigating through the federal Grant world can be time-consuming, but it is well worth it as an investment in your education and your future.
The federal government gives Federal Pell Grants as a gift to those students who qualify based on need. The amount of the Federal Pell Grant varies from student to student and depends partially on the cost of tuition. Many students will also be happy to learn that eligibility for the Federal Pell Grant does not depend on your GPA or any other achievements. It does, however, depend on these other factors:
Recipients must have a US Citizenship
Male recipients must show proof of their Selective Service registration
Recipients must have their high school diploma or a GED
Recipients must be enrolled in any undergraduate school
Recipients may only be awarded one Pell Grant in any year (Schweitzer 2007 - 1).
The financial aid office of your community college is likely to administer certain aid programs, all aimed at reducing the financial burden on students. In addition, most states also have a need-based grant program that is administered through the local colleges. Your local community college may also have certain grant programs that are financed by the college itself. Inquiring about any such programs as early as possible will certainly pay off in the long run.
One type of grant that is of particular interest to the neediest students is the Federal Supplemental Educational Opportunity Grant (FSEOG). A student or prospective student must demonstrate exceptional financial need in order to qualify for this grant that does not have to be paid back. You may be eligible to receive an FSEOG, especially if you are found to be qualified for the Federal Pell Grant as well. The amount of money you may be eligible to receive varies and depends on various school guidelines as well as your level of need.
It is of utmost importance to apply for all grant programs as early as possible since many of them tend to run out of money before they run out of aid-qualifying students. To apply for the FSEOG and other grants, you must complete the Free Application for Federal Student Aid, the Student Aid Report (SAR), as well as any other applications required by your college's financial aid office.
In addition to the need-based grants discussed above, there are a number of merit-based grants available to qualified students. Just like the need-based grants, these do not have to be paid back once you have completed your education. The Robert C. Byrd Honors Scholarship Program and the National Science Scholars Program are just two examples of such merit-based grants (Schweitzer, 2007 - 2). Even if you do not have a 4.0 GPA, you may qualify for some merit-based grants based on your other achievements or talents. Your school's guidance office and your local library are great places to start your search for a merit-based grant.
Since it is very difficult, if not impossible, to pay for your community college education through grants alone, you must look at other financing options to supplement your education financing. A federal or state work-study program may be just the answer to cover some of your financial needs while in school. While you can't expect to be paid a lot of money under this program, you can expect an interesting and rewarding on- or off-campus job. The job you receive may or may not directly tie into your major and your interests. Such jobs are usually partially subsidized by the federal and state governments and are a great way to obtain plenty of real-world work experience while you are still in school (
Shoreline Community College
2007). In addition, your resume will certainly benefit from the added skills you are likely to learn.
Questions? Contact us on Facebook @communitycollegereview.
Do you have a right to use profanity on campus? Read about one community college that is fining its students for cussing.
Going to college is hard work but it's even more challenging for nontraditional students who are working or raising a family at the same time. If you're considering community college to improve your life or further your career, here's everything you need to know.
Many students enter community college with the intent of transferring to a four-year college or university. Unfortunately, the path can be fraught with challenges. Articulation agreements between schools help students navigate the pitfalls to ensure an easier, more successful transition.