Community college polices are frequently being updated. Keep current on the latest bans, free speech initiatives and safety protocols. Learn what schools are doing to increase funding in the midst of widespread budget cuts, determine the best practices to ensure safety on campus and get the latest on school controversies and student rights.
View the most popular articles in College Policies:
Community colleges may just become the next venture capitalists. Learn about the Innovation Fund American program and how community colleges are helping to inject investment dollars into local start-ups.
Small businesses
and
entrepreneurships
have long been touted as the top growth factor in this nation's economy. In the interest of jumpstarting and sustaining economic growth at a time when the financial climate of the country has been sluggish at best, new programs are matching up entrepreneurs with community colleges to provide the infrastructure necessary to get these new business start-ups off the ground. The idea began as a local movement, but quickly went national as federal legislators and
President Obama
hopped onboard the entrepreneurship bandwagon. This article will explore the innovative new approach to economic stimulus that pairs business and community college in a synergistic relationship.
Humble Beginnings in Ohio
Lorain County Community College
is teaming up with some new businesses in Ohio to provide innovation and jobs to a community in need. The Innovation Fund, started by this institution, offers grants to high-tech start-ups so they have the opportunity to test out their new technology and attract investors to their business.
According to a report on
WhiteHouse.gov
, one of the first companies to reap the benefits of this fund is ABS Materials. The company has produced an absorbent material dubbed "Osorb," which soaks up organic contaminants like a sponge to help clean up oil spills and polluted waterways. The company has begun generating revenue from their idea in just two short years, providing economic stimulus and jobs to this Ohio community along the way.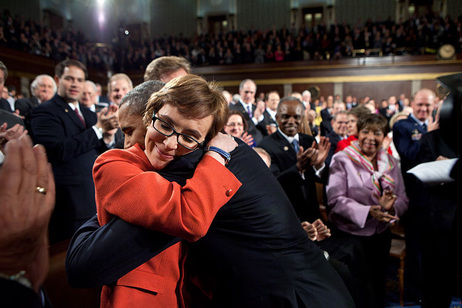 The Arizona shooter was a community college student who had shown clear signs of trouble while on campus. What can community colleges learn from the tragedy in moving forward?
Ever since tragedy hit Virginia Tech in 2007, college campuses have been examining ways to
make their schools safer
for students and faculty. The more recent shootings in Arizona have further illustrated the need for intervention with disturbed students that could pose a potential danger to themselves or others. However, identifying the problem and finding a reasonable solution are two very different things. We will take a look at how some colleges are learning lessons from the Arizona tragedy and using what they learned to enhance safety on their campuses.
About Jared Loughner
Jared Loughner was a student at Pima Community College in Tucson. The college became concerned about some of Loughner's erratic behavior and eventually suspended him from the school. A few months after Loughner's suspension, he opened fire on a shopping mall in Arizona, wounding 13 and killing six people, including U.S. Rep. Gabrielle Giffords.
According to a report at
Google News
, officials at
Pima Community College
released 51 pages of police documents on Loughner, depicting him as "creepy," "very hostile" and "having difficulty understanding what he did wrong in the classroom."

When Loughner released a YouTube video that called the college a "scam" and associated it with genocide, school officials told Loughner and his parents that he was no longer able to return to his classes. He would also need to obtain a report from a psychiatrist attesting to his mental health before coming back to the school campus again. Loughner never returned to Pima.
Using the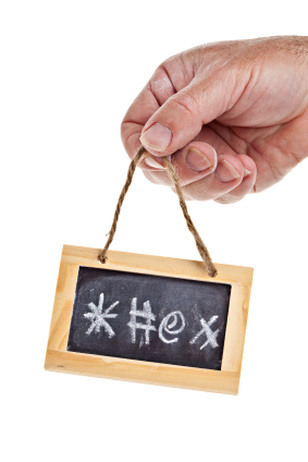 In a Hawaii community college philosophy course, a professor used profanity to get students' attention and inspire independent thought, but the efforts may have backfired.
Philosophy courses are designed to make students think, challenge their beliefs and help them arrive at theories and dogmas that will support them throughout life. One professor in Hawaii uses a rather colorful means of jumpstarting the process in his philosophy courses at
Hawaii Community College
. He throws a few expletives into his first few lectures in hopes of getting students to sit up and take notice – and to think for themselves. However, his out-of-the-box teaching style may have lost him his job.
About the Professor
According to a report at Inside Higher Ed, Daniel Petersen has been teaching philosophy courses at Hawaii Community College and at the University of Hawaii at Hilo for 21 years. He begins his classes with the phrase, "Shit happens," to introduce the idea of free will and determinism. Petersen says his approach grabs the students' attention in the first few moments of the class, and it tunes them into the subject matter so they engage more readily.
"I do what I do to wake students up," Petersen told the
Star-Advertiser
. "It makes them stand up and take notice. I know many of them are very religious. It makes them sit up and think a bit. But I've never sworn at a student." Petersen emphasizes that he has never directed his profanity directly at a student, but has used a smattering of four-letter words in the context of his lectures for this precise purpose.
The Complaint
Petersen's approach apparently offended at least one student last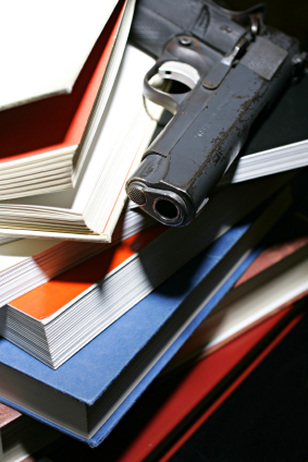 Veteran Charles Wittington, a community college student, wrote about his killing addiction and was subsequently banned from campus. Was he entitled through free speech to express his opinion, or is campus safety more important? Weigh in on the controversy.
A recent "addition to killing" essay written by a student at the Community College of Baltimore in Maryland has shaken the campus and left the student barred from attending classes. The essay, titled, "War is a Drug," refers to an addiction to killing that the student developed after serving in Iraq. Since the essay was published in the campus newspaper, the student, Charles Wittington, has been removed from campus until he receives a psychological assessment stating that he is not a
danger to fellow students
and staff at the college.

Wittington's Service
Charles Wittington was in the army infantry in Iraq from October 2005 to June 2007, according to a report at
CNN
. During that time, Wittington survived three attacks from improvised explosive devices, and he had to be medevaced out of Iraq in 2007. After Wittington's discharge, he was diagnosed with post-traumatic stress disorder and traumatic brain injury. He also lost a finger in one of the attacks. Currently, Wittington is on medication and receiving counseling to help him cope with the aftermath of his war experience.
Wittington did not find the transition from the armed service to civilian life an easy road. At one point, Wittington went on a
drinking binge
that resulted in him crashing a car and hurting a number of people. Wittington spent three months in jail for the incident, according to the
Baltimore Sun
. When he was released, he enrolled in Community College of Baltimore in an effort to turn his life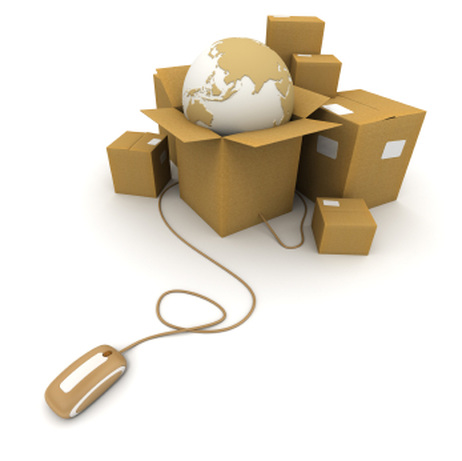 Outsourcing is commonplace for customer service and software programming, but what about community college instruction? Learn more about the trend that is outsourcing community college classes and teachers.
Outsourcing has become a standard component of a free market system today, with companies heading to outside sources for everything from customer service to
health care support
. Now community colleges appear to be a part of the outsourcing model, with schools using alternative resources for instruction, curriculum and even grading papers!
Pros and Cons of Outsourcing
A
research report from Stanford University
, titled "Outsourcing of Instruction at Community Colleges," lists many of the advantages and drawbacks of using outside sources for educating college students. Some of the benefits of the practice include:
Outsourcing can lead to a more efficient and higher quality education.
Standardized curriculum offers consistency in quality.
A competitive market usually means higher quality of product and service.
There are cost savings between hiring additional faculty and outsourcing teaching services.
By the same token, opponents of the outsourcing concept cite some of the drawbacks to the practice:
Profit-making industries present conflict of interest with public goals of colleges.
Outsourcing could undermine tenure-based employment system.
Quality of teaching could be lower.
There is lack of control by faculty over curriculum and course design.
While the jury appears to still be out on whether outsourcing is a good idea for community colleges, many schools and companies are proceeding with plans to broaden the scope of higher education through sources outside the mainstream educational sector.
Remedial Courses from the Private Sector
A recent article on
Inside Higher Ed
reports that remedial courses that are common amongst many community colleges today may now be offered by for-profit companies that are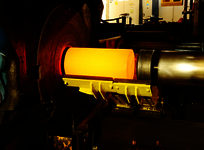 May 20, 2017
Corrosion technology is one of the hottest new industries community colleges are training for. Currently, only a handful of schools offer a program, but the field is open for new graduates.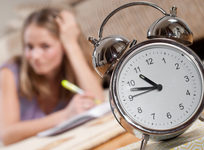 May 20, 2017
A recent report revealed that many California community college students take twice as long to get an associate's degree as is normally required. While community college is less expensive than attending a four-year institution, students who drag out their degree programs lose much of that savings in additional tuition, fees, textbooks, and lost wages. In this article, we examine the reasons why some students take so long to graduate.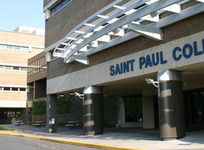 May 20, 2017
We take a look at the latest annual college rankings from Washington Monthly, which provide a list of the top community colleges in the country as well as four-year schools.