Community college polices are frequently being updated. Keep current on the latest bans, free speech initiatives and safety protocols. Learn what schools are doing to increase funding in the midst of widespread budget cuts, determine the best practices to ensure safety on campus and get the latest on school controversies and student rights.
View the most popular articles in College Policies:
President Obama recently announced at Northern Virginia Community College to provide $8 million to boost job training at community colleges nationwide. What does this mean exactly for students?
President Obama
has spent much of his time in office putting the
focus on community colleges
. The President has labeled these schools an integral part of preparing future generations for the global marketplace. Recently, President Obama has taken his pledge to boost community college effectiveness even further, by putting his money where his mouth is. This month, the President announced an $8 billion plan to help train two million workers into
high-paying job
s, using community colleges as the training ground.
The Plan is Unveiled
According to a report in the Houston Chronicle, President Obama announced his new plan on the campus of Northern Virginia Community College. The $8 billion program, dubbed the Community College to Career Program, is designed to help community colleges and local businesses partner together to provide training in the industries that need highly skilled workers. Some of the industries that will be the focus of the program, according to USA Today, include health care, clean energy and information technology.
"An economy built to last demands that we keep doing everything we can to help students learn the skills the businesses are looking for," President Obama was reported saying in the Houston Chronicle.
The plan has been applauded by many in the community college system and business community, but members of Congress have voiced serious concern over where the $8 billion will come from to fund the program.
How the Money would be Used
The $8 billion fund would become a part of the
Explore a proposal by the governor of Massachusetts to coordinate the state's 15 community colleges. There are strong feelings on both sides of the issue to consider.
What Patrick Proposed
In his address, Patrick emphasized the important role community colleges play in helping Massachusetts residents land jobs in fields that are looking for more workers. However, he asserted that the community colleges in his state could be going much further in helping match those looking for work with the industries looking for trained employees.
A $1.25 million donation to Cape Cod Community College will greatly expand the dental hygiene program for the school. This is particularly important since it is not only the only dental hygiene program within a 50-mile radius; it is also serving the needs of the low-income and uninsured members of the community.
When community colleges partner with businesses in the community, it can benefit students and residents alike. Never has that been more true than at
Cape Cod Community College
, where the dental hygiene program meets a need for dental care in surrounding communities, as well as employment opportunities for the students that complete the program. Recently, the school received a huge boost to its program capabilities, thanks to a generous gift from a single benefactor and the help of at least one business in the community.
Cape Cod Community College's Dental Hygiene Program
According to the Barnstable-Hyannis Patch, the fully-accredited dental hygiene program at Cape Cod Community College is the only one of its kind within a 50-mile radius. Currently, the competitive program boasts a large training area filled with 14 dental chairs and a bevy of dental tools students will need to learn how to use to work in their chosen field. Manning those chairs are 42 students each year, preparing for lucrative, stable positions within the dental industry. Students run the gamut from high school graduates moving directly into the program to older adults looking for a career boost or change.
While the school's program is well-acclaimed within the dental community, the college also knows it could be doing much more to serve those in surrounding areas with high quality dental care. More students could be trained if the facilities could be expanded to accommodate additional classes. Also, in light of the
accreditation
review
Although Governor Jan Brewer vetoed the bill last year, Arizona lawmakers plan to introduce a new bill allowing guns on college campuses in 2012
Arizona lawmakers are continuing their fight to allow students and faculty to carry guns on college campuses across the state. One state legislator has plans to introduce a new gun law in the opening session on January 9, ensuring the bill would not get lost in the rest of the business of the state as the year progresses. Despite the veto of a similar bill by Governor Jan Brewer last year, those in support of
allowing guns on campuses
feel confident that this year's bill will get the governor's blessings.
Why Guns on Campus?
The issue of allowing guns on university and community college campuses has been a hot button topic since the shooting at Virginia Tech University in 2007 left 33 dead, including students, faculty members and the shooter. According to
AZ Central
, Arizona lawmakers began introducing gun bills that following year, stating trained gun owners would provide another layer of protection for colleges throughout the state. The
recent Arizona shootings in 2011
by former
Pima Community College
student Jared Loughner, who wounded and killed dozens of people at a shopping mall, including US Rep. Gabrielle Giffords, have further fueled the fire of these gun movements.
Currently, Arizona law allows individual schools to make the decision of whether to allow guns on their campuses, although none of the colleges in the state allow weapons on campus at this time.
"A gun free zone really becomes self-defense free zones," Arizona State Senator Ron Gould told
Many fears have now been realized, as California lawmakers slash hundreds of millions of dollars from higher education budgets. We'll look at how these dramatic cuts will impact community colleges across the state.
Many community colleges across the country are struggling with
higher enrollment rates
and
lower budgets
, thanks to economic woes and a record-high unemployment rate. In California,
budget cuts
will soon be forcing community colleges in the state to tighten their belts even further – a move that many education experts warn could hurt the state over the long term. In addition to higher fees, colleges will also have to look at where they can cut back in their courses and services: decisions that students will feel for some time to come.
What the Numbers Look Like
According to the Fresno Bee, Governor Jerry Brown recently announced major budget cuts for the state, in the areas of education, senior services and child care. Higher education was hit hard in the recent budget slashing, with community colleges losing a total of $102 million over the next calendar year. The budget cuts will take place January 1, leaving schools scrambling to figure out what needs to stay and what has to go in their current financial planning.
To help cover the budget shortfalls, the California legislature is expected to approve a $10-per-unit fee increase that should cover a percentage of the reductions. This increase will translate to $46 by summer 2012. This increase is up from the current rate of $36 per unit, which was introduced last fall. Before that initial hike, students were paying $26 per unit, reflecting a 57-percent increase in fees overall since the first two increases took place.
The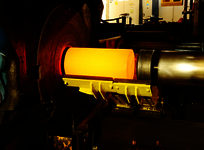 May 20, 2017
Corrosion technology is one of the hottest new industries community colleges are training for. Currently, only a handful of schools offer a program, but the field is open for new graduates.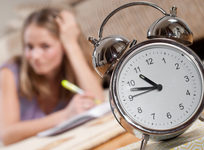 May 20, 2017
A recent report revealed that many California community college students take twice as long to get an associate's degree as is normally required. While community college is less expensive than attending a four-year institution, students who drag out their degree programs lose much of that savings in additional tuition, fees, textbooks, and lost wages. In this article, we examine the reasons why some students take so long to graduate.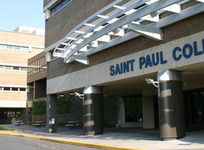 May 20, 2017
We take a look at the latest annual college rankings from Washington Monthly, which provide a list of the top community colleges in the country as well as four-year schools.